Attenzione! Se non avete visto la 11×06 di Doctor Who, troverete degli spoiler!
17 Agosto 1974, Punjab. Questi sono la data e il luogo a cui approdano il Dottore, Yaz, Ryan e Graham in questo episodio di Doctor Who. Coordinate spazio-temporali molto particolari a cui non sono giunti questa volta per un capriccio del TARDIS – fortunatamente ritrovato dopo gli eventi dello scorso episodio.
La nonna di Yaz, Umbreen, le ha fatto un regalo insolito: un orologio con il quadrante frantumato appartenuto a suo marito. La donna si rifiuta di dare spiegazioni sulla sua storia così Yaz si rivolge al Dottore per tornare indietro nel tempo a vedere coi propri occhi cosa sia accaduto.
Questa prima parte riporta inevitabilmente alla memoria Father's Day, episodio della prima stagione di Doctor Who nel quale Nine porta Rose indietro nel tempo per conoscere suo padre. Le somiglianze però finiscono qui, perché la trama si discosta presto per andare in una direzione completamente diversa. Con la solita – e vana – raccomandazione a non interferire, i quattro tornano indietro.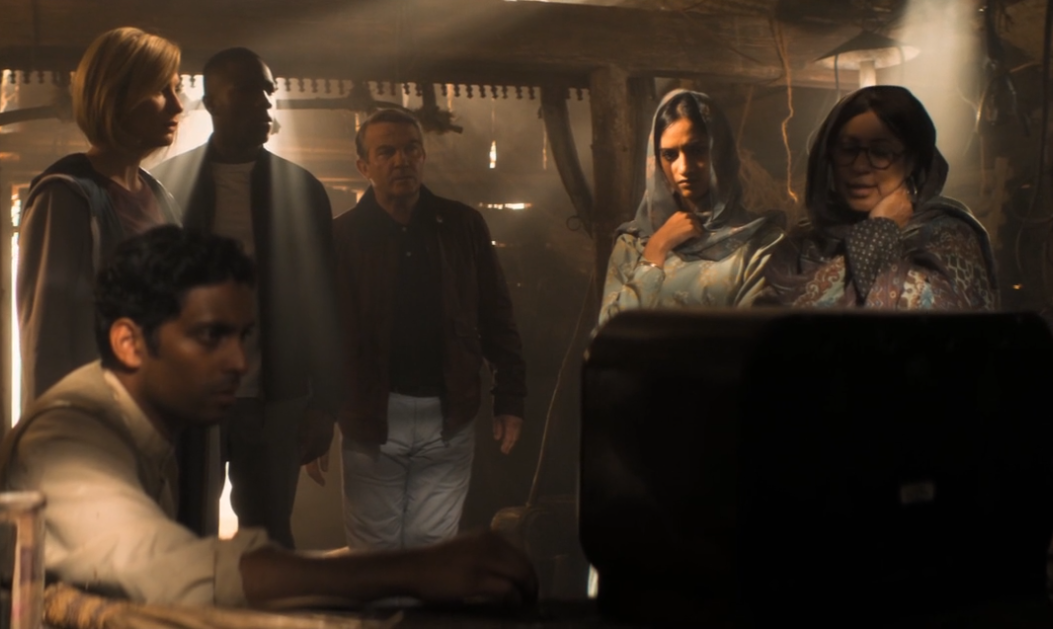 Ciò che trovano è una situazione sociopolitica tesa come una corda di violino. E, dal momento in cui arrivano, è solo questione di ore prima che questa corda si spezzi.
Poco dopo l'incontro con la nonna di Yaz, alla radio viene fatto un annuncio. Il 17 Agosto 1947 non è solamente il giorno precedente al matrimonio di Umbreen e Prem – il proprietario dell'orologio che, con sgomento di Yaz, non è suo nonno. Questo è anche il giorno della Partizione dell'India. In seguito a questo annuncio si scatenarono rivolte e spargimenti di sangue, e molti furono costretti a fuggire.
In questo episodio di Doctor Who il Dottore, Yaz, Graham e Ryan combattono perché l'amore possa avere la meglio in questo vortice di odio irrazionale e immotivato.
Prem e Umbreen vivono esattamente sui due versanti del confine appena tracciato tra l'India e il nuovo stato del Pakistan. Anche nel loro piccolo, lontano dalla città e dal fervore più violento delle lotte, i due si trovano coinvolti in questa drammatica situazione. Le case di entrambi si trovano sul lato giusto della barricata. Quella di Umbreen – musulmana – in Pakistan, e quella di Prem – indù – in India. I due però stanno per sposarsi e il fratello di Prem, Manish – estremista politico e religioso – rifiuta di accettare la loro unione in quanto appartenenti a fedi diverse.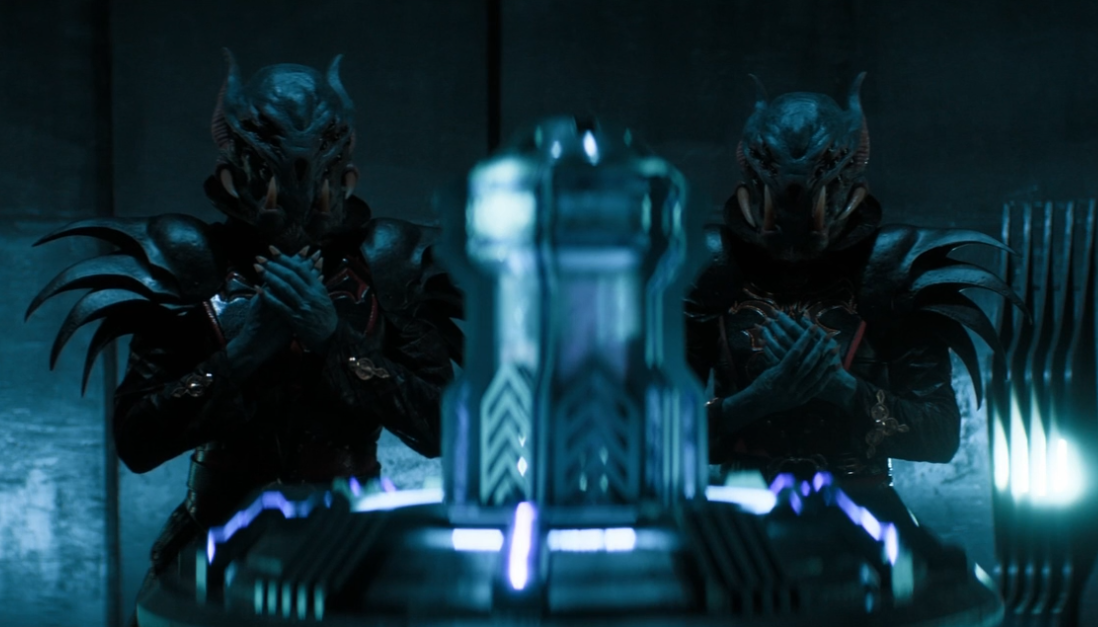 A sposare i due doveva essere Bakti, un asceta, che trovano morto nella foresta dopo aver visto dei "demoni". Il Dottore, i companions e Prem si lanciano al loro inseguimento e quando trovano la loro nave il Dottore capisce che hanno a che fare con i Thijarian, un'antichissima razza aliena di assassini. Specialmente dopo aver percepito la loro presenza in maniera tutt'altro che piacevole, si convince che siano i responsabili della morte di Bakti e che siano in cerca di altre vittime.
Con l'aiuto dei suoi amici, il Dottore fa di tutto per ostacolarli e permettere a Prem e Umbreen di sposarsi, ma scoprirà infine che i Thijarian non sono una minaccia. Da quando il loro pianeta è stato distrutto, gli ultimi rimasti hanno abbandonato la via dell'odio. Hanno quindi dedicato la loro vita a coloro che muoiono soli, a rendere loro onore quando nessuno è lì per farlo.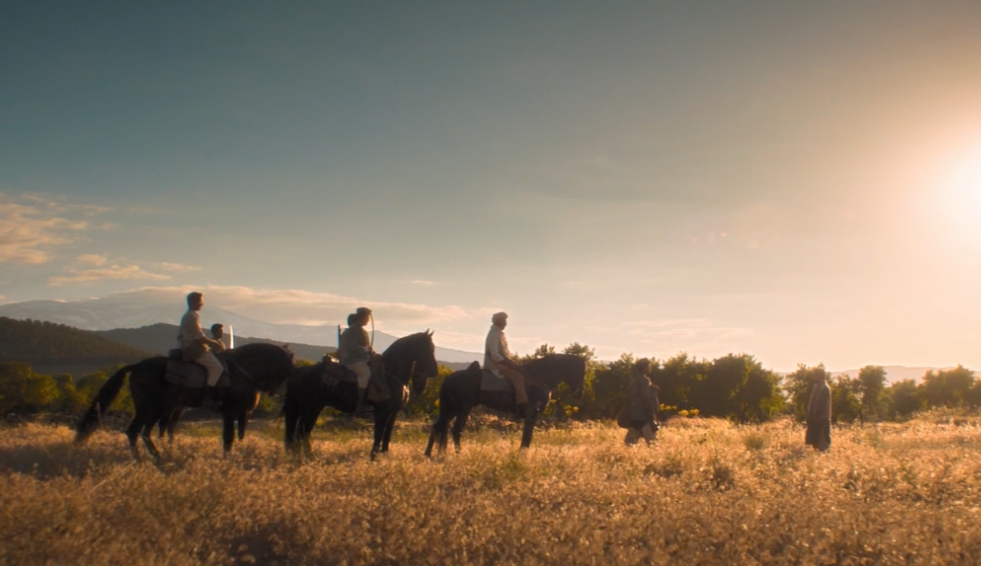 I veri demoni non sono i Thijarian, ma gli uomini accecati dall'odio.
A uccidere Bakti è stato Manish, con l'intento di impedire le nozze. Quando queste vengono celebrate lo stesso, officiate dal Dottore, Manish non si arrende. È sempre lui a condurre a casa sua un manipolo di uomini armati, costringendo Umbreen e sua madre alla fuga. Il matrimonio ha avuto luogo, l'amore ha trionfato, ma l'odio è riuscito nonostante tutto a mietere le sue vittime.
Lo sparo che uccide Prem è atteso, eppure colpisce come un pugno allo stomaco. A fare fuoco è stato un ex compagno d'armi di Prem. A tradirlo è stato il suo stesso fratello. Entrambi sono stati guidati dall'odio, che annienta legami e somiglianze per evidenziare solo ed esclusivamente ciò che rende l'uno diverso dall'altro.
Come abbiamo potuto constatare, questa stagione di Doctor Who possiede una forte componente educativa e – in casi come questo – persino critica.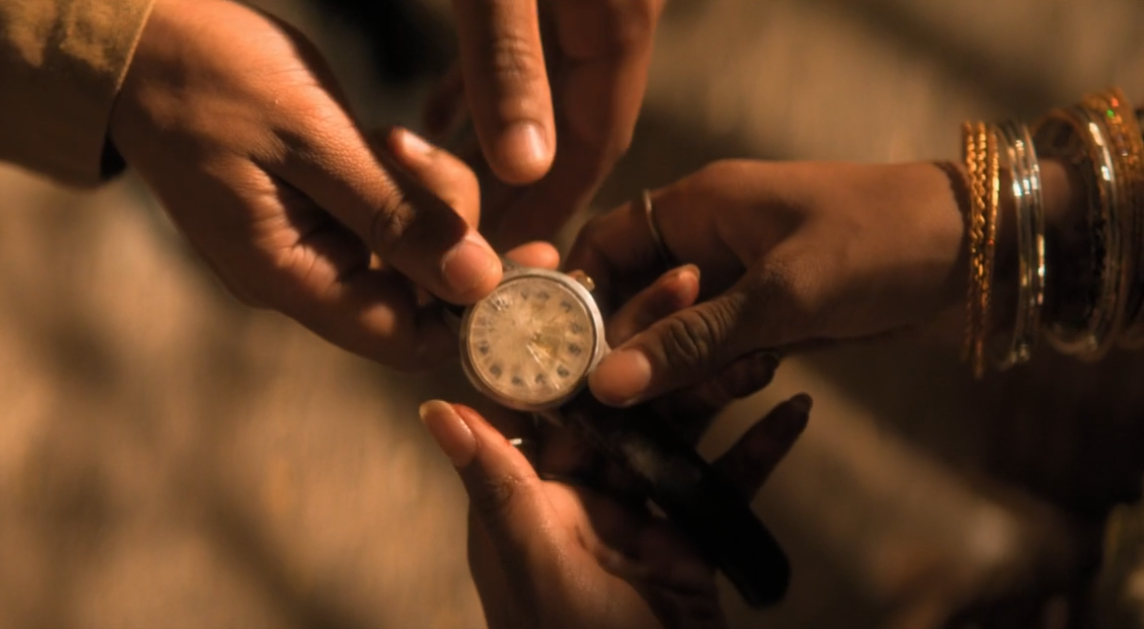 Quando guardiamo alle tragedie del passato, pensiamo di vivere in un mondo decisamente migliore. Un mondo più evoluto nel quale non permettiamo che simili disgrazie accadano. Ma è un'ingenua illusione.
Episodi come questo, come Rosa, sono incredibilmente attuali. Presentando eventi del passato ci portano a riflettere sugli avvenimenti del presente, su quanto continuiamo a commettere gli stessi errori. La storia si ripete, a meno che non impariamo dai nostri errori. Questo episodio di Doctor Who non fa altro che ribadircelo, e lo fa su più livelli.
The fixed force of Time cannot be stopped.
La fissità del Tempo non può essere contrastata. Queste le parole dei Thijarian al Dottore, che conosce fin troppo bene questa lezione. L'orologio di Prem, caduto durante le celebrazioni e fermo all'attimo che precede lo scatenarsi della violenza. Le parole di Umbreen, che sottolineano come quell'orologio abbia fissato per sempre quell'attimo. Il fatto stesso che il Dottore e gli altri siano ancora una volta costretti ad assistere impotenti al peggio. Tutto ciò ci dice che questi momenti sono ormai trascorsi, fissati nel tempo. È troppo tardi per cambiare il passato.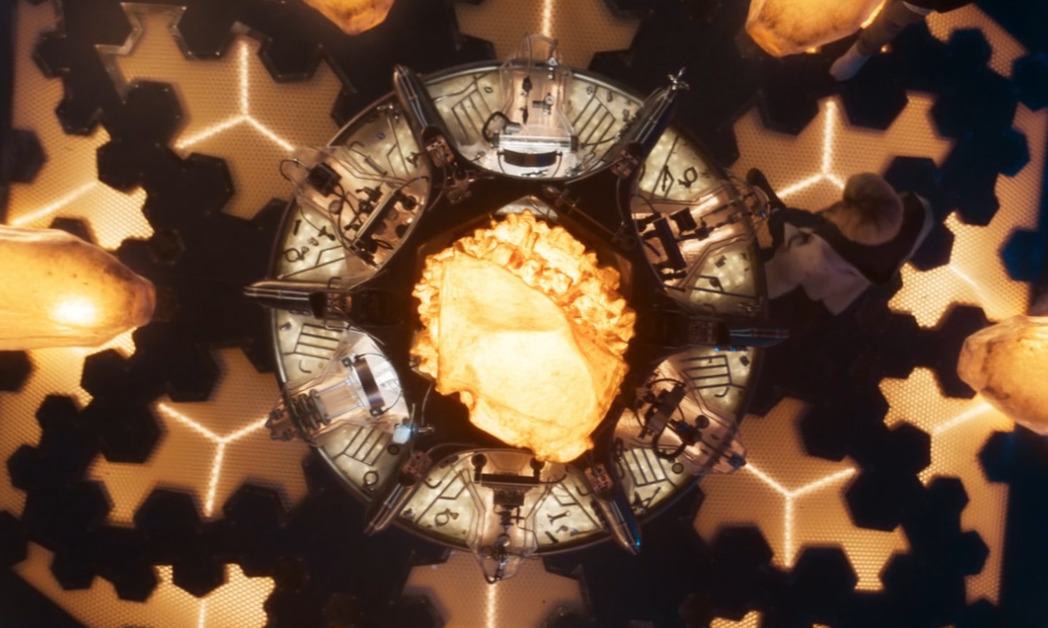 Non è troppo tardi però per evitare che si ripeta, per frantumare questa spirale di violenza e per rompere il circolo vizioso. Ci viene mostrato forse visivamente, in maniera sottile, quando a fine episodio vediamo dall'alto la console dei comandi del TARDIS. Il Dottore vi gira intorno, uscendo poi dal cerchio che sta descrivendo, di fatto spezzandolo. Ci viene detto senza alcun dubbio, forte e chiaro, con le parole che il Dottore pronuncia al matrimonio di Umbreen e Prem.
Love, in all its forms, is the most powerful weapon we have… Because love is a form of hope and, like hope, love abides in the face of everything.
L'odio è una forza terribile, inarrestabile. O quasi. Perché l'amore e la speranza sono forze ancora più potenti, che resistono a tutto. Se ci impegniamo a rigettare l'odio in favore dell'amore e della speranza, un mondo di cui andare fieri è possibile.