L'episodio della settimana scorsa di Doctor Who, Rosa, ha raccolto 8.37 milioni di ascolti. Un'ottima percentuale dato che lo show non raggiungeva numeri così importanti da diversi anni e sembra che in questa stagione si stiano stabilizzando nuovamente intorno a quella cifra.
La suddetta puntata (qui la recensione) ha fatto molto parlare di sé e, anche dopo dieci giorni dall'uscita, la gente continua a discuterne. Qualcuno la paragona a Vincent and The Doctor, qualcun altro la definisce come uno dei migliori episodi di Doctor Who degli ultimi anni. E lo è probabilmente.
Rosa riesce a guadagnarsi il titolo di episodio migliore dell'undicesima stagione. Fino ad ora, almeno.
Si svolge nel 1955 e ha come protagonista Rosa Parks, attivista per i diritti dei neri, famosa per aver rifiutato di cedere il posto in autobus a un bianco. Fu poi arrestata per questo e ciò diede inizio al boicottaggio degli autobus di Montgomery. Era il primo dicembre 1955.
Proprio a cavallo tra il 30 novembre e il giorno dopo si sviluppa l'episodio: il Dottore e il Team TARDIS dovranno assicurarsi che tutto vada come deve, anche a costo di intervenire personalmente ed entrare a far parte degli eventi.
Difendere la storia e il suo corretto svolgimento: ecco il loro compito.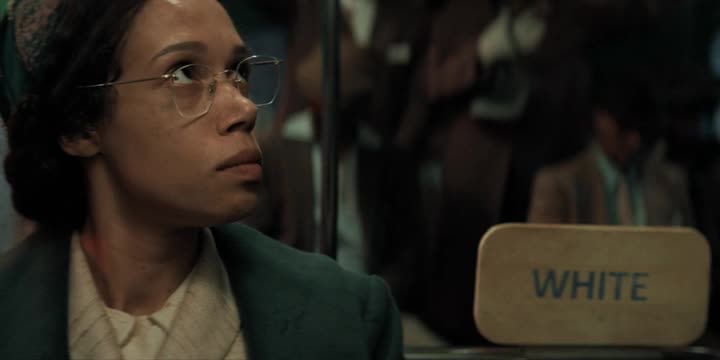 Insomma: le basi di partenza dell'episodio ci sono, la sceneggiatura procede fluida, scorrevole. Rosa riesce a far emozionare, piangere e riflettere lo spettatore, mostrandogli una realtà nuda, cruda e violenta. Un vero e proprio pugno allo stomaco (o uno schiaffo, quello preso da Ryan all'inizio dell'episodio). Chi guarda viene catapultato in una realtà fin troppo attuale e, perdonate la ripetizione, reale.
Anche come accuratezza storica l'episodio non ha pecche: i particolari, a cominciare dalla vita di Rosa fino ad arrivare a eventi specifici, sono curati con precisione quasi maniacale. Del resto, da Chris Chibnall non potevamo aspettarci altro.
Rosa racconta a Yaz che il suo più grande sogno da bambina era quello di insegnare. Può sembrare un dettaglio irrilevante, inserito solamente per rafforzare il dialogo tra le due, ma il suo desiderio più grande era davvero quello di diventare un'insegnante, e non poté a causa della malattia della nonna e della madre.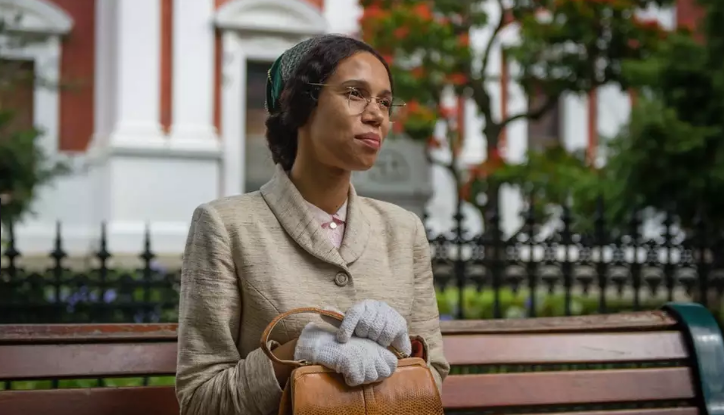 Avrete notato che Rosa, parlando con il Dottore, cita un ragazzo di nome Emmet Till e il ritrovamento del suo cadavere in un fiume? Tale crimine è particolarmente noto nella storia americana ed è definito uno degli eventi chiave che hanno rafforzato il movimento per i diritti civili.
Siamo nell'agosto del 1955, il ragazzo venne "accusato" di aver importunato una donna sposata e ciò portò al suo brutale assassinio. Il delitto fu commesso dal fratello e dal marito della finta vittima.
La scena all'inizio dell'episodio ha lasciato perplessi molti spettatori: anche quella traspone fedelmente fatti realmente accaduti. Rosa fu costretta a spostarsi dal suo posto da un autista e fu lasciata a terra dall'uomo. Chi era? James Blake. Lo stesso James Blake che la fece arrestare nel 1955. Ciò che l'episodio non dice è che in quell'anno Rosa divenne un'attivista per i diritti delle persone di colore.
Piccola nota riguardo la scena nella quale Ryan segue Rosa alla riunione: lei e Martin Luther King si conoscevano davvero.
La sequenza del bus è la ciliegina sulla torta. Precisa in ogni minimo dettaglio, persino nell'ambientazione, nella divisione dei posti e nei cartelli. Tutto è curato minuziosamente per far sentire lo spettatore il più possibile coinvolto negli eventi.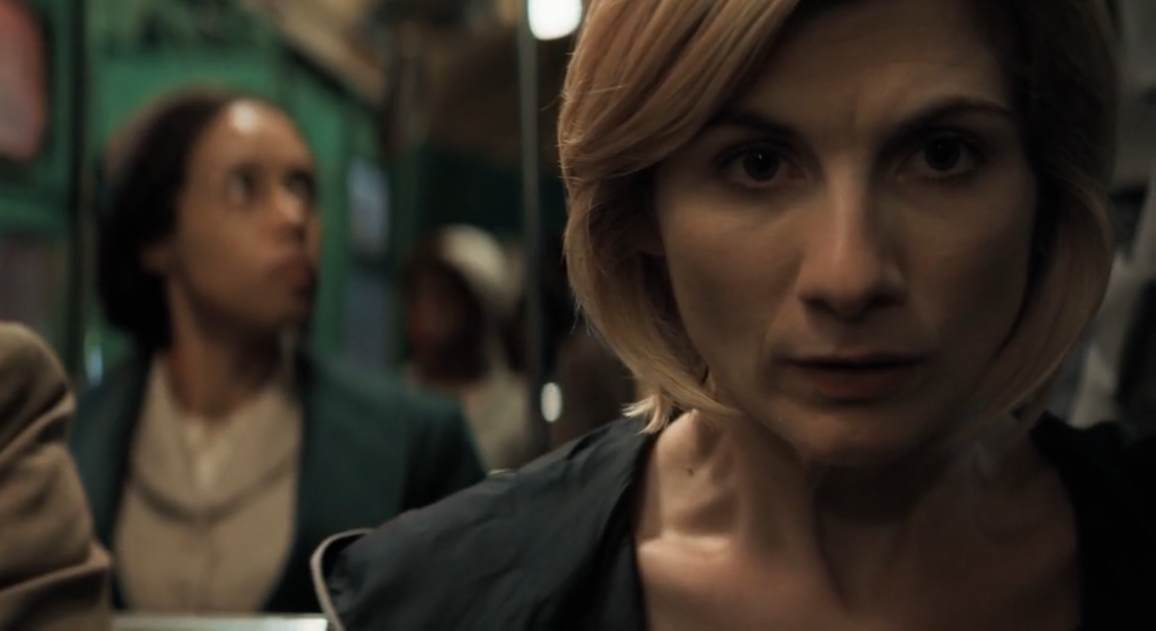 La Parks raccontò l'esperienza in un'intervista nel 1987. La sceneggiatura nasce proprio da quelle dichiarazioni. Rosa disse che dei quattro passeggeri di colore seduti in coda, tre si spostarono e solo lei rimase al suo posto. Precisò inoltre che l'assassinio di Emmet Till le diede la forza di rimanere seduta nonostante i rischi che sapeva di correre. Ed ecco che un dialogo apparentemente irrilevante, che sembrava inserito solo per dare qualche informazione in più, diventa fondamentale per lo spettatore più attento, che approfondisce, scava e cerca i perché. Esattamente come stiamo facendo noi adesso. Esattamente ciò che Doctor Who si merita.
Nell'intervista la donna cita proprio l'autista:
Se non ti alzi chiamerò la polizia e ti farò arrestare.
Lo faccia, rispose Rosa. E sappiamo esattamente cosa avvenne dopo.
Serve altro per definirlo il migliore episodio della stagione?