Solitamente l'episodio che anticipa i due che concludono una stagione è tranquillo, rilassante, tende a guadagnar tempo in vista del finale. Ci aspettiamo una storia autoconclusiva che faccia divertire e allenti la tensione. Spesso episodi come questo possono risultare persino noiosi. Non il terzultimo della dodicesima stagione di Doctor Who. Non The Haunting of Villa Diodati.
Ambientazione gotica e fantascienza sono perfettamente amalgamati in una puntata che dà sempre la sensazione che qualcosa di importante debba accadere. E così succede. Ricollegandosi alla trama orizzontale iniziata con Spyfall e proseguita con Fugitive of the Judoon.
Quel Lone Cyberman di cui Jack Harkness aveva preannunciato l'arrivo fa il suo ingresso in Doctor Who.
Non è sempre una carta vincente far rivivere un nemico storico. Se sfruttato troppo, la sua pericolosità svanisce poco per volta. Peggio se usato malamente. E se solitamente sono tanti, la loro minaccia sta nei numeri e non nelle singole caratteristiche. Ma le cose cambiano quando ce ne troviamo davanti soltanto uno. Un po' come successe in Resolution quando era presente un unico Dalek. Un nemico solo esprime la sua pericolosità al meglio e i modi per sconfiggerlo diminuiscono. Non si può, ad esempio, disattivare un cervello centrale per batterlo.
Parlando dei Cybermen si può dire che sono sempre stati un'armata e a renderli pericolosi sono proprio i numeri. Infatti servono milioni di loro per sconfiggere pochi Dalek (che hanno rischiato di essere esclusi per sempre dallo show) come vediamo nel finale della seconda stagione. In The Haunting of Villa Diodati c'è un Cyberman diverso da quelli che abbiamo imparato a conoscere nelle stagioni precedenti di Doctor Who: dal design incompleto, composto da pezzi di versioni precedenti. Metà del suo viso è umano, esposto. Capace di esprimere emozioni.
Uomo ma non del tutto.
Mary Shelley prova a far leva sulla sua anima in un momento davvero potente. Sembra funzionare, apparentemente. Ma quel Cyberman uccide chi lo ostacola senza rimorsi e risparmia il neonato solo perché fragile, malato. In una parola: debole.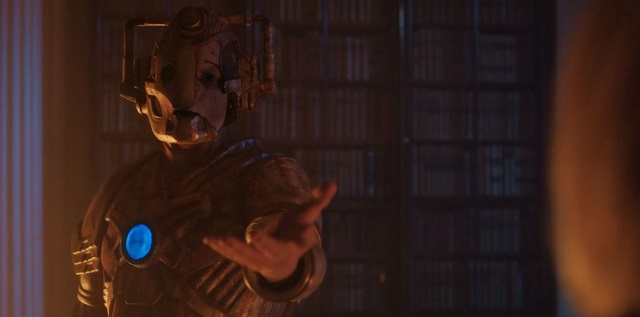 La genialità di questo episodio sta nell'introdurre un nemico così potente in un momento in cui nessuno se lo sarebbe mai aspettato. Nemmeno il Dottore.
Jodie Whittaker mostra tutta la sua forza nelle vesti del Signore del Tempo (personaggio che per molti è una fonte d'ispirazione). Quando entra in scena il Lone Cyberman, prende in mano la situazione. Affronta il nemico, se stessa, i companion e gli abitanti della casa. Sarebbe più facile scappare, nascondersi, volare via nel TARDIS. Ma non lo fa.
Thirteen si trova chiusa in un conflitto interiore tremendo: lasciare morire Percy Shelley o rimuovere il Cyberium dal poeta consegnandolo al Lone Cyberman in modo che possa dare nuovamente vita all'impero di malvagi androidi? Sacrificare uno o miliardi? La risposta sembra scontata. La morte di una persona è il danno minore se si considera che scegliendo l'altra opzione ne moriranno a migliaia. Ma non per Thirteen. Come disse la rigenerazione precedente in The Girl Who Died: "I'm the Doctor and I save people". Non è minimamente tollerabile per il Dottore far morire chi sta proteggendo. Può succedere, ma lotterà fino alla fine per salvarlo. Anche una sola vita conta. Non importa chi sia. Non importa che cosa deve sacrificare.
Ecco che, per la prima volta nella storia di Thirteen, il Dottore entra in conflitto con la sua Fam. È lei al comando, è lei che deve fare le scelte difficili. E mai più perderà qualcuno per mano dei Cybermen. Perché la morte di Bill Pots è ancora troppo dolorosa.
Inoltre per la prima volta il Dottore viene trattato per quello che è: una donna. Riceve il corteggiamento di Lord Byron che ci pone di fronte a una realtà che finora non era mai stata affrontata se non di sfuggita.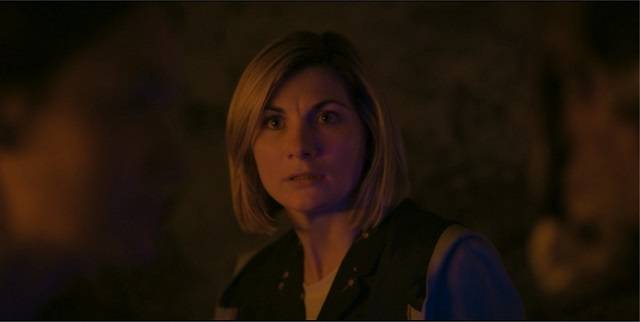 L'intera vicenda si svolge all'interno di Villa Diodati, un luogo intrigante e dall'atmosfera misteriosa.
Molte sono le storie di Doctor Who che vengono ambientate in un luogo chiuso, minacciato da una presenza che divide i vari personaggi. E il Dottore deve risolvere l'enigma che avvolge quella casa e portare tutti in salvo, impossibilitato però a usare il TARDIS come via d'uscita. Dentro la villa i personaggi vagano nelle stanze e nei corridoi, mentre l'edificio si trasforma in un labirinto da cui è impossibile uscire. Persino il Dottore è confuso, non riesce a pensare, a causa delle alterazioni della struttura. Sta esprimendo nient'altro che le sensazioni dello spettatore, inserito in un'atmosfera nebbiosa e cupa sia a livello di trama che scenico.
La casa è la dimora estiva dove si ritrovano Percy e Mary Shelley, Lord Byron, John Polidori. Personaggi tratteggiati in maniera ben definita. Non vuoti o privi di personalità come quelli di Orphan 55. Di particolare rilevanza è Mary Shelley, autrice della prima opera di fantascienza moderna. Grazie anche all'introduzione di questo Cyberman così particolare, si può vedere l'idea di Frankenstein che si sta formando nella mente di Mary. Un momento così teatrale e lirico, amplificato dal dialogo con il villain.
Sfortunatamente la stessa Mary viene lasciata da parte quando diventa chiaro che il mistero della scomparsa di Percy Shelley è al centro della trama. Forse sarebbe stato meglio rendere la leggendaria scrittrice quella che il Cyberman stava cercando. In questo modo la donna che scrisse Frankenstein sarebbe stata al centro di una puntata ispirata alla sua creatura e non suo marito.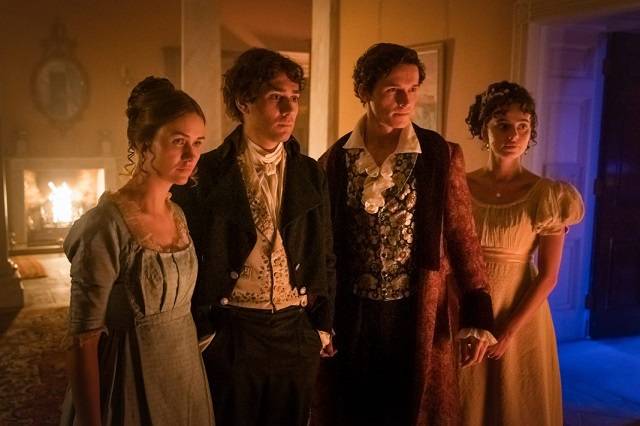 In conclusione: episodi come questo in Doctor Who ne troviamo alcuni. Come Utopia nel 2007 e Face the Raven del 2015. The Haunting of Villa Diodati è ben fatto, con un nemico inaspettato, dove fantascienza e atmosfera gotica si mixano perfettamente. Restano alcuni dubbi sull'uso di Mary Shelley o sull'infestazione di Villa Diodati, soprattutto sui fantasmi che vede Graham. Se sono davvero fantasmi. C'è da capire se il passaggio del Cyberium nel Dottore avrà qualche effetto sull'I.A. e su Thirteen stesso o era solo un modo per rimettere la decisione nelle sue mani. Sarebbe stato interessante se il Dottore avesse tenuto per sé quella tecnologia.
Il Lone Cyberman ha il Cyberium, la guerra è appena iniziata. Tanti interrogativi sono aperti. E per rispondere c'è solo un modo: guardare gli ultimi due avvincenti episodi della dodicesima stagione di Doctor Who.