# #
Attenzione! Se non avete visto la 1×10 di Castle Rock evitate la lettura, o vi imbatterete in qualche spoiler!
Warden Lacy was right. He's the fucking Devil.
Queste sono le parole del direttore Porter, colei che ha preso il posto di Lacy al carcere di Shawshank. Parole che riassumono perfettamente ciò a cui abbiamo assistito. Potremmo chiuderla già qui, è stato un piacere, arrivederci e cari saluti a Castle Rock. E invece no. Perché, nonostante tutto, rimangono ancora molti dubbi e molto di cui parlare.
# #
Dopo la realtà alternativa dello scorso episodio, in questo finale di stagione torniamo alla solita Castle Rock. Riprendiamo le fila della storia dove le avevamo lasciate alla fine della 1×08, con Jackie sulla scena del delitto da cui Henry è fuggito per cercare sua madre, Wendell che scende dall'autobus su cui il padre lo ha mandato, Henry in strada e Molly nella sua vecchia casa col ragazzo.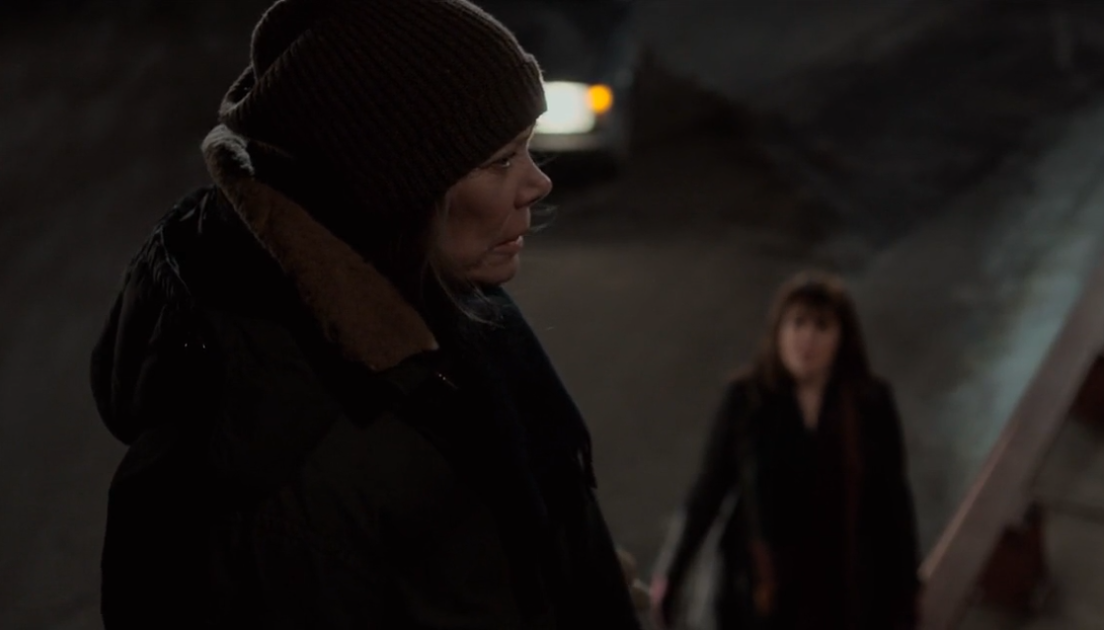 # #
Abbiamo visto Ruth di nuovo sul ponte, con l'intenzione di saltare una seconda volta per far tornare Alan. Si sono prese cura di lei, prima Molly e poi Jackie. Wendell si è imbattuto negli sceriffi nel bosco ed è stato riportato a Castle Rock. Quando Henry va a prenderlo alla centrale viene trattenuto e imprigionato. Alla morsa insanguinata che si stringe intorno a lui si è aggiunto il cadavere di Odin Branch, per cui il giovane Willie sembra volerlo incastrare.
Ciò che però
 

importa davvero in questo episodio è quel che succede tra Henry e il ragazzo.

Dopo aver raccontato a Molly la sua storia, il ragazzo le chiede di aiutarlo con Henry e di convincerlo a incontrarlo. Da qui in poi tutto quello che ci sarà tra i due – e tra Castle Rock e noi – sarà una sorta di balletto: il ragazzo vuole che Henry gli creda, così da poterlo aiutare, e il secondo – a cui Molly ha raccontato tutto – oscilla tra la convinzione che il primo stia mentendo per ottenere qualcosa e il dubbio che stia effettivamente dicendo la verità.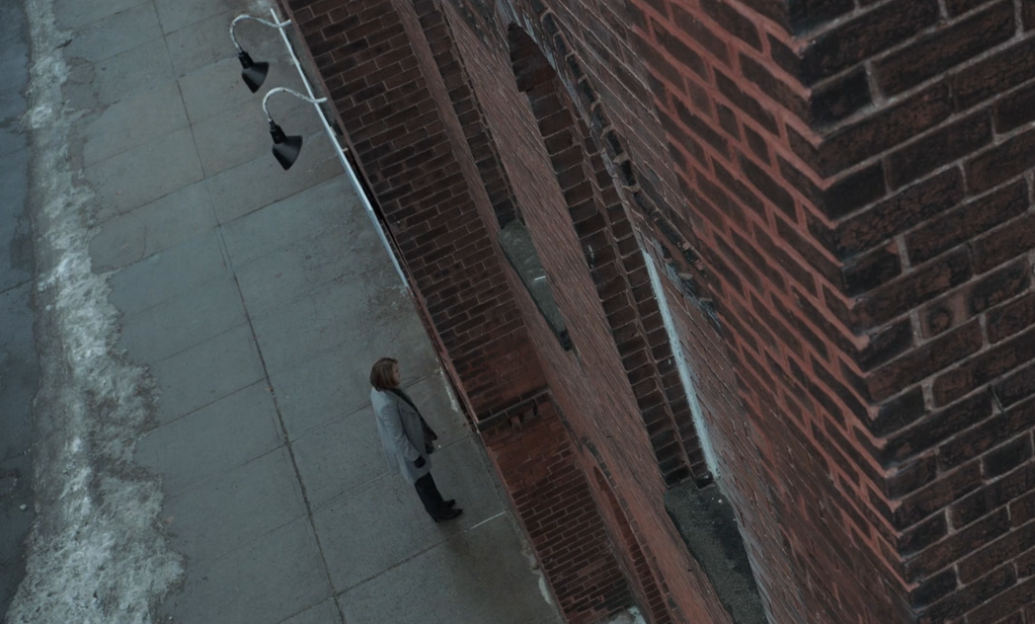 Castle Rock riesce a mettere anche noi in questa situazione. Non sappiamo se credere o meno al ragazzo, e nell'episodio ci vengono dati motivi per accettare entrambe le versioni. Un attimo prima è vulnerabile e indifeso, l'attimo dopo sospettiamo di nuovo di lui per la morte improvvisa e tinta di macabra ironia del direttore Porter, la quale si presentò sconvolta alla porta di Molly accusando il ragazzo di essere veramente il diavolo.
Ci sembra di nuovo una povera vittima quando viene arrestato senza opporre resistenza mentre aspetta Henry al cimitero, davanti a una lapide che recita "Deaver Boy. Born to Heaven". Dovrebbe essere questo il figlio di Ruth e Matthew Deaver, morto prima che adottassero Henry. Secondo alcune teorie nella Castle Rock della realtà alternativa, in caso la storia del ragazzo fosse vera, il piccolo Deaver potrebbe non essere mai morto ed essere il ragazzo stesso.
Torniamo a credere che sia davvero un'entità maligna quando nelle prigioni il misterioso personaggio sembra mettere in pratica le sue abilità davanti agli occhi increduli di Henry.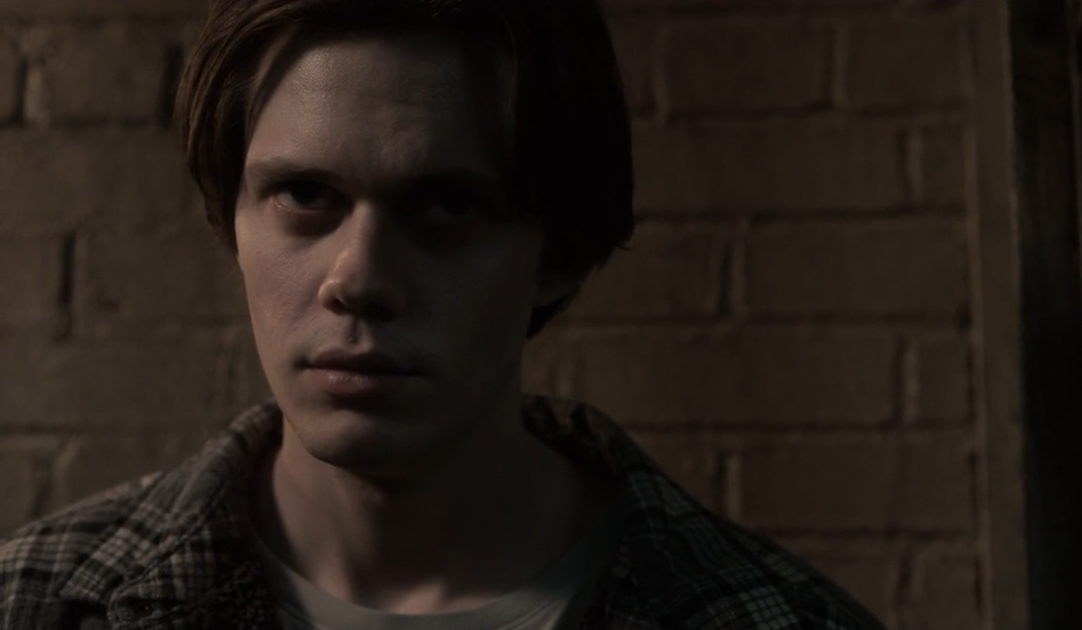 Mentre i due si confrontano, vengono interrotti e messi in una sola cella per rinchiudere nell'altra dei prigionieri trasferiti dal carcere di Shawshank. Molti di questi fanno commenti irriverenti e irrispettosi nei confronti del ragazzo, che ne è evidentemente irritato. Mentre li fissa in maniera a dir poco inquietante, tra questi scoppia una rissa che sfocia nel sangue, prima solo fra loro, poi coinvolgendo anche le guardie. In poco tempo la situazione degenera: la zuffa tra detenuti diventa un violento tentativo di fuga e infine una carneficina.
"You did this?". È tutto ciò che Henry riesce a chiedere di fronte al massacro che gli si para davanti quando stanno per uscire dalla centrale, dinnanzi al giovane Willie in fin di vita. Il ragazzo nega, eppure è difficile credergli, non solo per via della pistola che sta puntando verso Henry. Giù nelle prigioni sembrava che fosse lui a controllare ciò che accadeva, allo stesso modo di un direttore d'orchestra.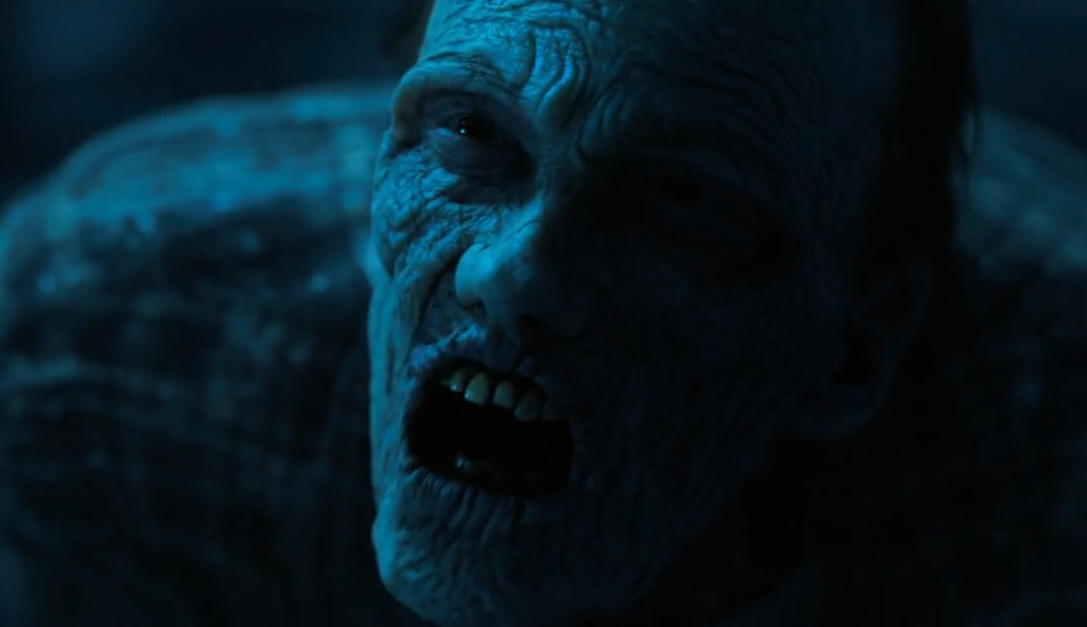 Ciò in cui Castle Rock è stata abilissima fin dall'inizio è stato lasciarci sempre con più dubbi di quanti ne risolvessimo. Ancor più accentuata questa tendenza nel finale di stagione, dove non mancano i punti interrogativi anche quando ci troviamo davanti a quelle che potrebbero essere prove inconfutabili.
Abbiamo visto l'orribile volto che il ragazzo ha mostrato a Henry nel bosco, quello che lo ha spinto a seguire le orme del direttore Lacy. Un anno dopo tutto sembra andare per il meglio. Eccetto per il ragazzo. Il suo sorriso nell'ultima scena non tranquillizza di certo. Lo fa apparire, anzi, come un'incarnazione del male. Proprio come è stato dipinto fin dall'inizio. Ma allora perché continuiamo a dubitare? Non riusciamo davvero a capirlo, non del tutto, ma Castle Rock come al solito ci mette del suo.
"It wasn't me, it was this place". That's what we say. But that's a story, too, It doesn't change a thing. Maybe something turned you into a monster. Or maybe you were one all along. Doesn't matter. You're here now… This is who you are.
"Non sono stato io, è questa città." È questo che diciamo. Ma anche questa è una storia. Non cambia nulla. Forse qualcosa ti ha trasformato in un mostro. O forse lo eri già dall'inizio. Non importa. Sei qui ora… questo è ciò che sei.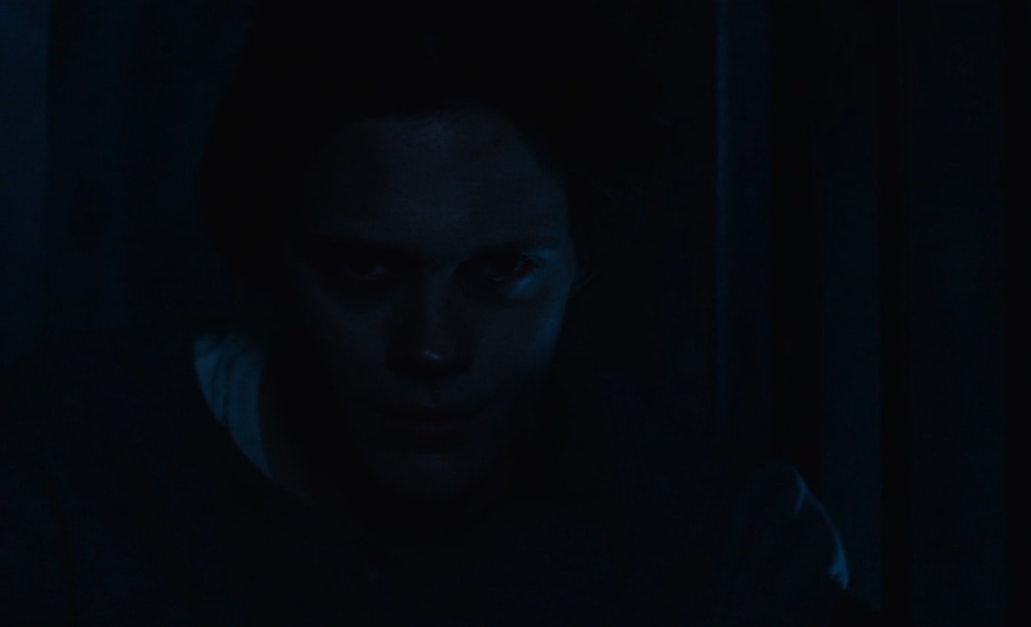 Queste parole, pronunciate proprio mentre Henry si introduce a Shawshank per andare dal ragazzo, non sono state messe lì per caso. E non è così scontato neanche il loro significato. Il giovane potrebbe essere davvero il diavolo che vogliono farci credere, oppure potrebbe esserlo diventato col tempo, con la prigionia, o addirittura a causa del passaggio da una realtà a un'altra per via dello Scisma. Perché non possiamo ancora essere certi che questa storia fosse inventata, perlomeno non del tutto.
Come tutte le storie più convincenti, anche in questa potrebbe esserci un fondo di verità. E se così non fosse, allora che ne è stato di Henry quando da bambino è sparito? Dopo aver scoperto che Matthew Deaver voleva uccidere sua madre, dopo aver tentato di uccidere suo padre, che fine ha fatto? Se quella della Castle Rock alterativa fosse solo una favola, i dubbi sarebbero tutt'altro che risolti. Lo stesso varrebbe se fosse la verità.
Ma è davvero importante? Forse no. Pensando alle parole di Henry: non importa che qualcosa ti abbia spinto ad agire come un mostro, perché forse, dentro di te, lo eri già.