The Outsider, il nuovo romanzo del celeberrimo ed amatissimo scrittore Stephen King, è in tutte le librerie soltanto da una manciata di giorni ed ha già spopolato a tal punto che è stata confermata una Serie Tv che si ispirerà proprio alla trama del suddetto libro.
La trama ruota attorno al ritrovamento di un cadavere vecchio di undici anni. Alcune impronte digitali ritrovate, però, riconducono ad uno dei cittadini più famosi di Flint: Terry Maitland, allenatore della Little League, insegnante di inglese oltre che marito e padre. Maitland ha un alibi, ma nonostante ciò le indagini vanno avanti facendo emergere alcuni particolari a dir poco raccapriccianti.
The Outsider, la Serie Tv tratta da questo nuovo ed originale romanzo di Stephen King, sarà scritta e prodotta da Richard Price (The Wire, The Night Of) e prodotta da Jack Bender (Beverly Hills 90210, I Soprano, Giudice Amy) e Marty Bowen (Power Rangers), che avevano già collaborato ad un altro adattamento di un romanzo di Stephen King, Mr. Mercedes. Lo scrittore, d'altro canto, ha avuto la possibilità di collaborare alla realizzazione della Serie Tv come produttore esecutivo e l'ha accettata; inoltre, King curerà anche la sceneggiatura dell'episodio pilota assieme a Richard Price.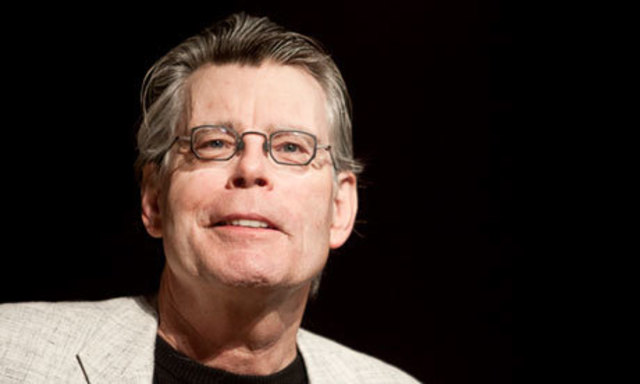 Come ben sappiamo, The Outsider non sarà la prima trasposizione televisiva delle opere di King: ci basta pensare, infatti, ai più recenti 22.11.63 e La torre Nera. La completezza e, soprattutto, le trame avvolgenti ed intriganti dei romanzi di Stephen King riescono infatti ad essere incredibilmente versatili e permettono di trasformare quasi tutti i suoi capolavori in delle opere televisive e cinematografiche.
Non ci resta, dunque, che aspettare anche The Outsider! Per ingannare l'attesa potremmo, magari, leggere già il romanzo da cui è tratta la Serie Tv o, ancora, potremmo goderci Castle Rock; il telefilm sarà infatti trasmesso quest'estate su Hulu!