Per comprendere e valutare Philip K. Dick's Electric Dreams occorre capire il sostrato su cui si è formato e stabilire il confronto con i "concorrenti" seriali. Partiamo dall'emittente. Channel 4 è un canale britannico semisconosciuto se non fosse per il successo planetario di Black Mirror. Il canale si è in realtà da sempre distinto per audacia e atipicità nella scelta di prodotti originali. Il successo di Black Mirror quindi non è altro che il compimento finale di un percorso accorto condotto dal network nel corso di anni.
Le motivazioni che hanno favorito l'emergere della Serie di Charlie Brooker sono facilmente riscontrabili nella capacità di precorrere il successo del genere distopico donandogli fascino attraverso atmosfere angosciose e finali di sicuro impatto. Non è quindi una sorpresa che al capolavoro di Black Mirror abbiano fatto seguito tutta una serie di lavori che si sono distinti per ugual merito (The Handmaid's Tale) o che hanno tentato di emulare il modello con minor fortuna.
Black Mirror è in grandissima parte un prodotto della geniale mente del suo creatore capace di trasporre le sue nevrosi e paure ataviche sullo schermo.
In altre Serie invece troviamo rielaborazioni di opere letterarie. È il caso di The Handmaid's Tale che trae spunto da Il Racconto dell'ancella di Margaret Atwood. Ma anche della notevolissima ma poco nota The Man in the High Castle. Quest'ultima propone un futuro distopico in cui la Germania nazista risulta vincitrice della guerra. L'autore è Philip K. Dick, uno dei patriarchi del genere fantasy. Lo stesso ai cui racconti si richiama Electric Dreams.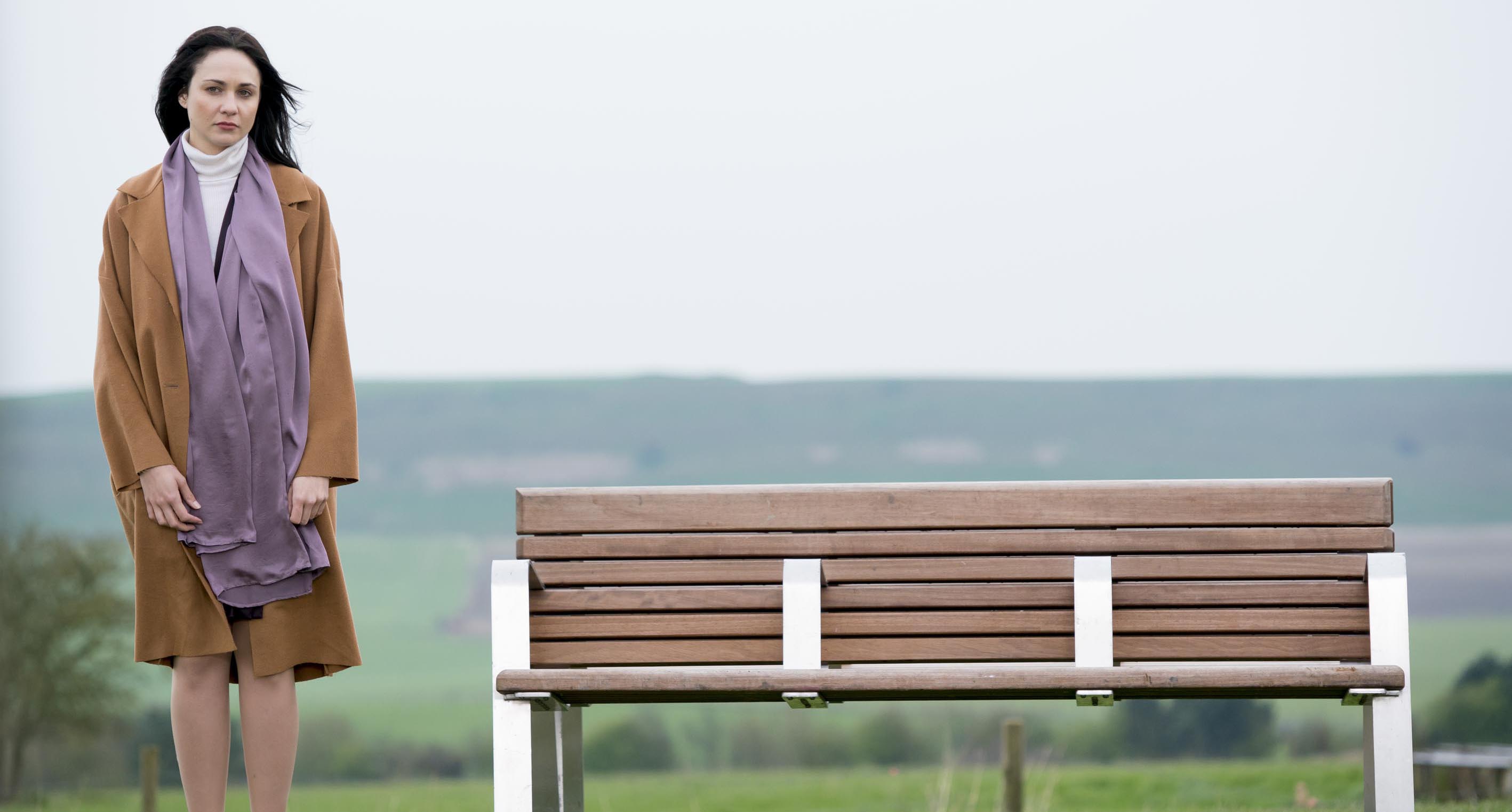 La scelta di Channel 4 di proporre una Serie antologica basata sulle trame del famoso scrittore fantascientifico è del tutto comprensibile. Ma non rappresenta per nulla quella propensione costante all'innovazione e all'eterogeneità dei contenuti che caratterizza il network. Poco male se il tutto si lega a contenuti validi. Apparirà pure ridondante calcare la mano sul genere distopico; tanto più rifarsi a Dick e ai suoi successi letterari (e non solo) ma se il risultato è un prodotto capace di restituire nuova linfa alla narrazione attualizzando i contenuti ben venga.
Philip K. Dick's Electric Dreams si cala in questo intento. Per capirne il risultato finale occorre soffermarsi brevemente anche su come si configura lo "stile" dell'autore. I suoi testi, dai semplici racconti ai più cospicui romanzi trasferiscono costantemente un senso di straniamento e disorientamento nell'osservatore. Se pure il futuro più che distopico in alcune sue parti appare fantascientifico, ciononostante il carattere sci-fi quasi mai è al centro del racconto. Fulcro della narrazione è invece l'uomo, l'ambiente in cui si colloca, le sue difficoltà a integrarsi in quello spazio e a trovare la sua dimensione. Temi polizieschi, pulp, horror si susseguono senza tregua e si accavallano con capacità sincretica.
In Philip K. Dick's Electric Dreams troviamo, è vero, questi temi ma il tutto pare essere più direttamente messo a uso e consumo del pubblico.
Una scelta inaspettata da un network che ha fatto del coraggio e dell'andar contro-corrente il suo cavallo di battaglia. Prima che Black Mirror raggiungesse il consenso globale mercificandosi in Netflix la sua originalità colpì una pesante nicchia di pubblico. A quel target, ristretto ma qualitativamente notevole, si rivolgeva Channel 4.
In questo Electric Dreams invece si decide consapevolmente di venir meno alla mano del genio (Charlie Brooker) e affidarsi a quella dell'artigiano rodato. È il caso di Matthew Graham che cura lo script del primo episodio. Lo scrittore televisivo aveva già raggiunto il successo con Life on Mars (originale inglese) in cui aveva saputo abilmente legare un pubblico di appassionati alla domanda che ruotava attorno alla Serie (dove si trova Sam Tyler?).
Anche in questo primo appuntamento di Philip K. Dick's Electric Dreams Graham mostra la capacità di padroneggiare i contenuti e ottenere un'opera di gradevolissimo intrattenimento. Nello stesso tempo però è evidente come si tratti di un tentativo di rimasticare lo stile di Dick fondendo insieme le varie componenti stilistiche dei suoi lavori. Non solo: rispetto agli originali modelli Graham calca la mano sull'aspetto sentimentale ed emotivo, sul rapporto che lega i due protagonisti per poi ribaltare piuttosto prevedibilmente, con un cliffhanger che era nell'aria, la situazione. Insomma, il tutto appare un po' troppo al servizio dell'intrattenimento. Anche i temi sanno (inevitabilmente) di già visto: sorveglianza totalitaria e ribellione.
Lo stesso filtro romantico sembra essere applicato anche al secondo episodio in cui comunque il tema della memoria viene a rarefare l'azione e caricare di lirismo l'intero episodio.
Nello stesso tempo sembra risultare tutto sommato fumoso e poco comprensibile nei suoi contenuti come nella morale (ammesso che vi sia). C'è naturalmente il senso di straniamento e si rimane spiazzati dal finale che non ha comunque la capacità di inquietare o  di dilungarsi in una riflessione. Presente e passato si accavallano, i ricordi si fondono e acquistano vita ma manca il fulcro del racconto. Manca il contenuto primario. Ci sembra allora di trovarci davanti a una bellissima melodia di cui però non possiamo comprendere a pieno le note.
Non si potrà certo in questa breve disamina analizzare ogni singolo episodio. Varrà però prendere in considerazione almeno un'altra puntata così da completare un quadro che a livello contenutistico e critico possa apparire il più chiaro possibile. Si sta parlando del quarto appuntamento in cui veniamo catapultati in un mondo in cui esistono esseri sintetici e semi-umani con fattezze di maiale. Per chi ha avuto modo di apprezzare e confrontarsi coll'originale (Sales Pitch) di Dick il divario apparirà incolmabile. Contenutisticamente troviamo scarsissima aderenza. C'è il tema malinconico dell'ordinarietà, di un'esistenza votata a una quotidianità insipida. Ma il tutto è annacquato, sfumato da un intreccio che non sa coinvolgere, solo distrarre. Lo straordinario Steve Buscemi si trova così attore solitario in un teatro non alla sua altezza. Interprete di qualcosa che, probabilmente, non merita la sua presenza.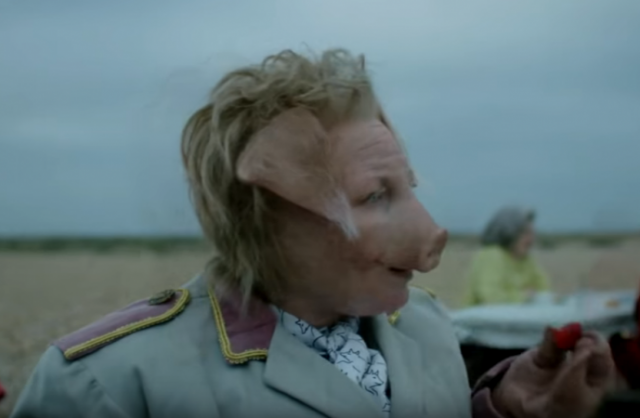 Volendo così fare una summa di quanto si è potuto ricavare da questi pochi ma esemplificativi episodi di Philip K. Dick's Electric Dreams si dovrà partire dal tema dell'originalità.
La scelta di rielaborare le trame di Dick appare una mossa a basso rischio, da conservatori (Channel 4 è particolarmente ostile alle posizioni degli Unionisti) più che da progressisti. L'incapacità di riconvertire poi le tematiche attraverso un sentimentalismo spesso vacuo non può soddisfare. Così come quella di estraniarsi totalmente dalla fedeltà all'originale.
Quando si prende a modello un'opera bisognerebbe sempre tenere a mente le immense difficoltà che stanno alla base del lavoro di riproposizione. C'è necessità di non snaturare i contenuti. Bisogno di modernizzare il racconto. Capacità di dare peso espressivo e scenografico al tutto. Un risultato ottenuto ad esempio in un'opera come Dirk Gently: Holistic Agency che riesce a rifarsi al lavoro di Douglas Adams con gusto, originalità e addirittura innovazione.
Ecco, in questo Philip K. Dick's Electric Dreams ha fallito. Non era impresa semplice e non se ne può certo fare una colpa. Ma il risultato è una Serie che manca della carica satirica e angosciante di un Black Mirror e che a conclusione di ogni episodio ci lascia perplessi. Sia chiaro: le trame sono di medio livello, le scenografie di qualità e a volte si riesce perfino a caricare l'azione di un inaspettato lirismo. Ma i contenuti sono tenui, labili, sfocati. Non arriva un messaggio preciso, non rimaniamo coinvolti e inquietati. Solo perplessi e consapevoli che il risultato finale poteva essere molto più profondo.