Sono passati quasi 3 anni dalla messa in onda dell'ultima puntata di Person of Interest. Di sicuro tutti, ripensando ai concitati momenti finali, veniamo assaliti da una miriade di emozioni. Tensione, rabbia, tristezza, felicità, impazienza: tutte le emozioni vissute per 5 stagioni concentrate in 45 minuti.
Ma tralasciamo per un attimo il finale e proviamo a pensare a quali momenti di Person of Interest ci hanno letteralmente fatto rimanere incollati davanti allo schermo lasciandoci (positivamente) senza parole.
1. Il passato di John Reese (1×21)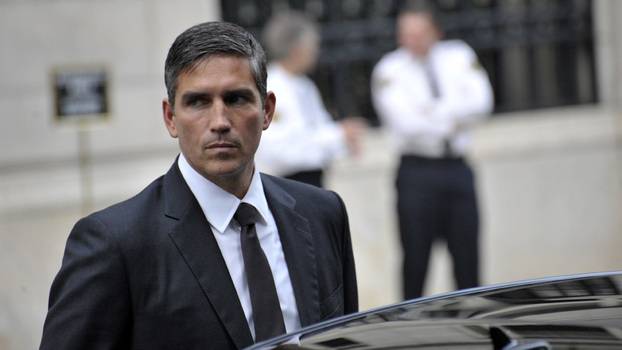 Un primo momento non può non riguardare la figura di John Reese (interpretato da Jim Caviezel). Sebbene la sua figura e il suo fascino abbraccino tutte le cinque stagioni e vi siano più elementi di rilievo a suo riguardo sparsi nelle varie puntate, sicuramente l'episodio 21 della prima stagione (Il rischio dei ricordi) è quello dove entriamo maggiormente in connessione con il signor Reese. Qui vediamo il "dietro le quinte" di questo personaggio così misterioso e affascinante.
Diversi brevi flashback ci fanno scoprire il passato di Reese. Un passato caratterizzato dall'amore, dalla sofferenza, dal sacrificio. Ma soprattutto dal rimorso costante che affligge chi sa che avrebbe potuto dare (agli altri e a se stesso) molto di più, ma non essendoci riuscito vivrà tutto il resto della sua vita cercando di riparare a quella mancanza.
Quando trovi quell'unica persona che ti mette in comunicazione con il mondo diventi un uomo diverso, un uomo migliore. Quando quella persona ti viene portata via, che cosa diventi allora?
In questa frase è racchiuso il passato, il presente e (inevitabilmente) il futuro di Reese. L'amore per Jessica ci fa conoscere il Reese più intimo, quello che abbassa la guardia ed è pronto (nel 2001) a lasciare le forze armate per dedicarsi interamente alla sua amata.
Basta poco però alla Macchina per farci conoscere un uomo nuovo, un uomo trasformato dal dolore. Siamo nel febbraio del 2011 e ritroviamo il signor Reese in un ospedale di New York alla ricerca di Jessica. È qui che apprendiamo, insieme a John, della morte della donna due mesi prima in un incidente d'auto.
Il dolore e la voglia di verità portano John a indagare e scoprire (o, quantomeno a convincersi) che dietro la morte di Jessica ci sia suo marito, Peter Arndt, il quale – secondo John – la maltrattava e aveva inscenato l'incidente d'auto per coprire l'omicidio. Sempre in un flashback del 2011 vediamo come John ha una discussione con Peter, che capitolerà con l'uccisione di quest'ultimo.
L'episodio si conclude, nuovamente, con John in ospedale che viene a conoscenza della morte di Jessica. In questo frangente Reese, uscendo dall'ospedale, urta involontariamente un uomo in sedia a rotelle: è Harold Finch (Michael Emerson), il quale aveva ricevuto dalla Macchina la segnalazione della tragedia imminente che avrebbe coinvolto John, Peter e Jessica, ma nonostante ciò non era riuscito ad evitarla.
Con questo episodio conosciamo, forse, il momento in cui John Reese entra nel radar di Harold. Il momento in cui il signor Finch realizza che John non è solo un soldato dalle ottime qualità, ma una persona dall'animo e dai valori profondi, il cui dolore può e deve essere incanalato verso una causa più grande e più giusta.