La nostra epoca verrà ricordata in futuro – tra le altre cose – come quella che, acquisita una certa consapevolezza, ha lavorato sul linguaggio ammorbidendo (forse troppo, a volte) toni che prima ci sembravano "normali". In particolar modo i toni sessisti e razzisti che un tempo erano alla base di molte narrazioni. Un contributo alla parte pop della cultura femminista moderna è stato dato anche dalla tv. In tal senso show come Ally McBeal e Sex and the City hanno rivestito ruoli pionieristici. Ma anche altre, meno ovvie, come Peaky Blinders e BoJack Horseman hanno avuto un ruolo importante in questo contesto.
Se pensiamo al ruolo a tratti rivoluzionario rivestito dalle donne di Peaky Blinders o di Mad Men ci rendiamo conto di come anche serie non prettamente focalizzate sul tema del femminismo abbiano finito per essere show incredibilmente femministi. E contro ogni aspettativa.
Da una ventina d'anni a questa parte infatti sono sempre più le serie tv concentrate su personaggi femminili scritti benissimo. Si è dato loro sempre più spazio e spessore facendo sì che oggigiorno quasi ognuna delle grandi serie tv moderne abbia almeno un personaggio femminile di rilievo. Cosa non scontata prima. Ripensando ad alcune di queste donne, e al senso di indipendenza che le caratterizza, abbiamo deciso di omaggiarle con questo articolo. Un pezzo che non può mancare tuttavia di una certa amarezza: quella di non aver potuto includere le (almeno) altre 10 donne che avrebbero sicuramente meritato menzione.
1) Lagertha (Vikings)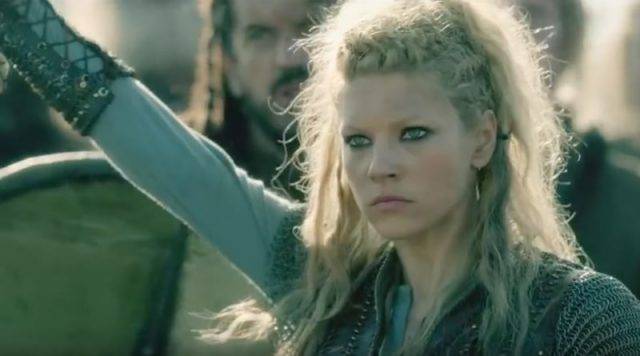 Lagertha è l'esempio perfetto di amorevole moglie che al tempo stesso sa essere una che "mena forte". Perché, come sottolineato in questa ode al personaggio di Vikings, seppur circondata da giganti come Ragnar e Bjorn, Lagertha ha sempre fatto sì che la sua stella splendesse di luce propria. E questo quando era solo una contadina alle prese con la terra. Quando è stata regina. Carismatica leader di un esercito di imbattibili shield-maiden.
A parte la Polly Gray di Peaky Blinders forse nessuno come Lagertha ha saputo emanciparsi da uomini e signori liberandosi dalle proprie catene.
Che si trattasse del tradimento di Ragnar, l'uomo che ognuna avrebbe desiderato al proprio fianco ma che lei ha lasciato per amor proprio. O di chiunque l'abbia tradita successivamente. Lagertha ha affrontato ogni situazione con la forza di un leone, e sola è riuscita a tornare in campo ogni volta più forte di prima. Hail Lagertha!