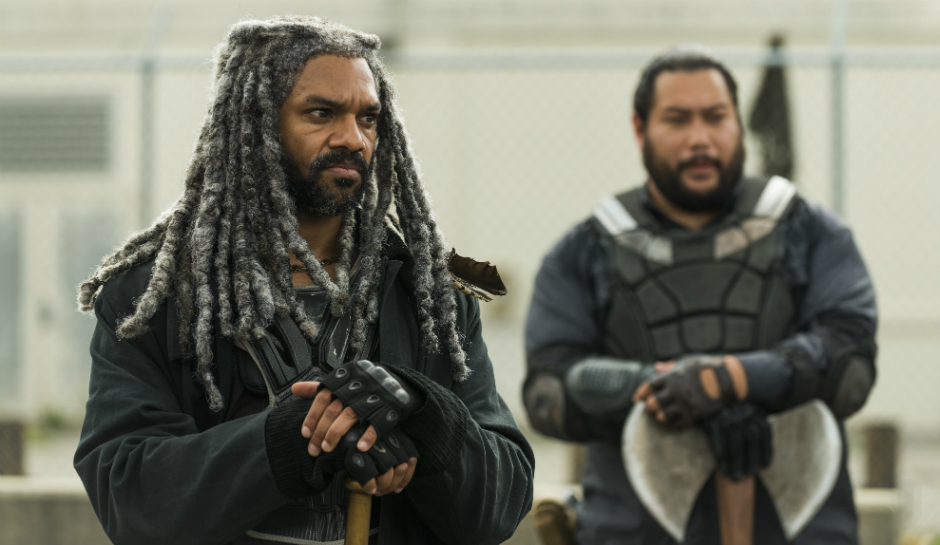 EZEKIEL 5 – Proprio come pensavo, per far aprire gli occhi a Ezekiel ci sarebbe stato un prezzo da pagare. E così è stato in questo episodio. Ha perso una delle persone che più aveva a cuore, il guerriero più forte del Regno nonché braccio destro. E alla vista di Morgan che strangola Richard, Ezekiel non ha fatto nulla per fermarlo, rimanendo immobile, nonostante fosse ancora ignaro del piano organizzato da Richard. Perché non ha fermato Morgan? È una cosa che davvero non capisco. Vede uno dei suoi uomini ucciderne un altro e non cerca di fermarlo in nessun modo. Inconcepibile. E se non bastasse, dopo aver ascoltato la verità di Morgan, senza battere ciglio accetta tutto. Non ha mostrato sofferenza, o nessun altro tipo di sentimento, eppure Richard era uno dei suoi uomini più fidati.
Ezekiel non mi convince affatto, non sembra comportarsi da leader nei momenti in cui serve di più. È facile essere il Re quando tutto va bene e l'unica preoccupazione sono i raccolti. Ma quando si tratta di prendere decisioni difficili, di reagire e di combattere, Ezekiel non si dimostra capace. Ora ha accettato di combattere, ma solo perché non ha altra scelta. Vedremo durante la guerra come si comporterà, ma mi ha piuttosto deluso ora.
Non dimenticatevi di passare da qui: Norman Reedus Italia, The Walking Dead ITA , The Walking Dead-Italy , The Walking Dead Italia , TWD – Am I the only one Zen around here? Good Lord. , Caryl Italia, Andrew Lincoln Italy, Daryl Dixon ITA e FIGHT the Dead. FEAR the living – The Walking Dead gdr, The Walking Dead Pagina Italiana ! In più vi consigliamo un canale YouTube di un nostro affiliato Don't Open Dead Inside !