Che cosa potrebbero avere mai in comunque uno show come Outlander e la colossale Game of Thrones?
I libri.
Entrambe sono state tratte da due romanzi: nel caso di Game of Thrones parliamo di George R.R. Martin, mentre nel caso di Outlander di Diana Gabaldon.
In un'intervista, la produttrice di Outlander Toni Graphia paragona il suo show a Game of Thrones proprio su questo aspetto e scherzando dichiara:
Scherziamo sempre su Game of Thrones la serie è stata tratta dai libri e ha dovuto poi passare oltre. Perciò quando incontro Diane, scherzo sempre sul fatto che prima o poi cercheremo di rimontare sui romanzi, com'è accaduto per Game of Thrones. Probabilmente non accadrà mai ma mi piace fingere che sia un po' una corsa di cavalli, dove noi le stiamo alle calcagna.
A differenza di quanto è successo per Game of Thrones, lo show televisivo Outlander sta ancora collaborando attivamente con l'autrice dei libri a cui è ispirata, Diana Gabaldon.
La stessa Diana ha sempre confermato la sua piena disponibilità e collaborazione per la produzione di nuovi episodi di Outlander.
La Gabaldon ha approvato ogni singolo momento che è stato deciso di mostrare da Starz ai fan.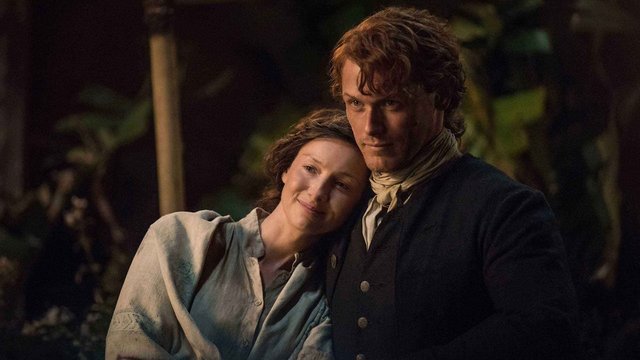 Questa fruttifera collaborazione non ha intenzione di interrompersi, la produttrice Toni Graphia infatti, riguardo alla Gabaldon, dichiara:
Dice sempre che scriverà tipo 10 romanzi. È una scrittrice così prolifica, non mi sorprenderebbe se continuasse ad andare avanti. Finché continuerà, noi continueremo.
Outlander è già stata confermata per una quinta stagione, già in lavorazione e una sesta e settima nei prossimi anni.
A questo punto chissà per quanto altro tempo potremo seguire Outlander senza avere paura che si discosti dal suo spirito iniziale: l'autrice è un'esplosione di idee e la produttrice non ha intenzione di lasciarla andare.
Cari e care fan di Outlander, possiamo tranquillizzarci che l'effetto "ultime due stagioni di Game of Thrones" non è tra i pericoli immediati!