Game of Thrones 8 ci ha lasciato con un finale agrodolce e con diversi dubbi. Delle tante teorie proposte, pochissime si sono poi concretizzate. Ma lo stesso vale anche per le profezie presenti nella serie. Non sempre gli oracolari responsi si sono dimostrati accurati. E se Melisandre ha preso più di qualche abbaglio persino le profezie più antiche hanno iniziato a scricchiolare. Anche se…
Ecco le otto profezie presenti nella serie tv, tra eredi al trono, eroi leggendari, morti violente e visioni oniriche. Quante si sono avverate?
1) Azor Ahai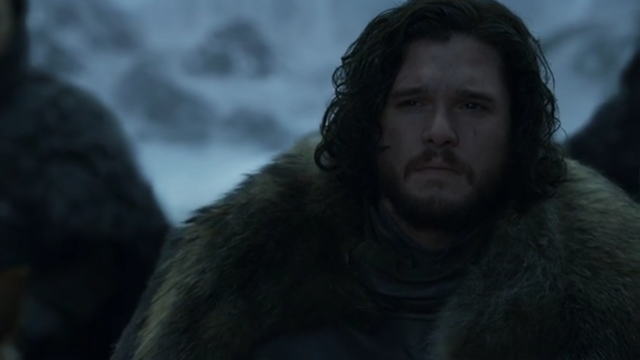 Era stata Melisandre, nella sua prima scena in Game of Thrones, a esporre la leggendaria profezia del ritorno di Azor Ahai, il portatore di luce reincarnato, di fronte al quale le tenebre fuggiranno. La sacerdotessa aveva individuato in Stannis l'eroe promesso.
Migliaia moriranno sotto il tuo comando. Tradirai le persone sotto il tuo servizio. Tradirai la tua famiglia, tradirai tutto ciò che ti era caro, e alla fine ne varrà la pena perché sei il figlio del fuoco. Sei il guerriero del sangue. Sconfiggerai questo pretendente e anche quell'altro. Sarai il Re!

Melisandre a Stannis
Previsione disattesa. Anche l'interpretazione di Arya Stark come profilo calzante presenta troppe falle.
In Game of Thrones 8 appare, però, ormai palese l'identificazione del salvatore in Jon Snow. Effettivamente Jon ha "tradito" i Guardiani della Notte, la sua stessa famiglia (inchinandosi a Daenerys) e, infine, "ciò che ti era caro", la Madre dei Draghi. E, in un certo senso, Jon è divenuto "Re", anche se del Popolo Libero. Forzata? Un po'.