Dopo diversi annunci FX annuncia ufficialmente di aver ordinato Y, l'adattamento live-action di Y: the Last Man. Il dramma post-apocalittico è basato sull'acclamato graphic novel di Vertigo dello scrittore Brian K. Vaughan e dell'artista Pia Guerra. Il fumetto in questione è stato a lungo conteso per un adattamento per una serie televisiva o un lungometraggio. Dal 2008 sono sorti diversi potenziali progetti, uno con Shia LeBeouf nel ruolo principale di Yorick Brown, l'ultimo maschio rimasto sul pianeta sulla scia di un virus mortale, anche se quella versione non è riuscita a realizzarsi.
E questa è una buona notizia per la FX, soprattutto dopo non aver ottenuto il rinnovo per Legion. Inoltre, l'emittente prenderà spunto dai fumetti originali lasciando, invece, qualcos'altro alla propria immaginazione. Ecco sinossi e primi personaggi che trapelano dal comunicato: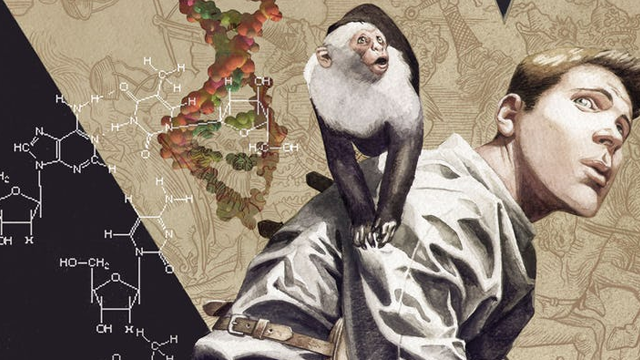 "Tutti gli uomini sono morti. Ma uno no. Basato sull'acclamata serie della DC Comics Y: The Last Man di Brian K. Vaughan e Pia Guerra. Y attraversa un mondo post-apocalittico in cui un evento cataclismico ha decimato ogni maschio tranne un umano solo. Il nuovo ordine mondiale delle donne esplorerà sesso, razza, classe e sopravvivenza. Diane Lane reciterà in Y alla guida di un cast d'ensemble con Barry Keoghan, Imogen Poots, Lashana Lynch, Juliana Canfield, Marin Ireland e Amber Tamblyn".
La serie vanta un cast impressionante. Diane Lane sarà la madre di Yorick, mentre il ruolo di Yorick stesso andrà a Barry Keoghan. Insomma ci sono tutti i presupposti affinchè questa nuova serie possa fare bene. Manca solo la data di uscita ma per quella dovremmo aspettare il 2020. Per il resto possiamo solo aspettare e scoprire qualche nuovo dettaglio in più su Y.