La storia di Will & Grace è lunga otto stagioni tra il 1998 ed il 2006, un revival e subito dopo un rinnovo.
Proprio ieri sono iniziate le riprese della decima stagione, la seconda dopo il revival, che dovrebbe uscire alla fine di questo 2018 precedendo anche l'undicesima già stata confermata (leggi qui i dettagli).
È stato proprio Sean Hayes, che in Will & Grace interpreta il teatrale quanto amato Jack McFarland, ad ufficializzare l'inizio dei lavori attraverso il suo profilo Instagram. I giorni delle prove e dei table read degli episodi sono finiti, adesso si inizia a fare sul serio.
Nei giorni scorsi ha pubblicato varie fotografie in cui viene ritratto sul set di Will & Grace.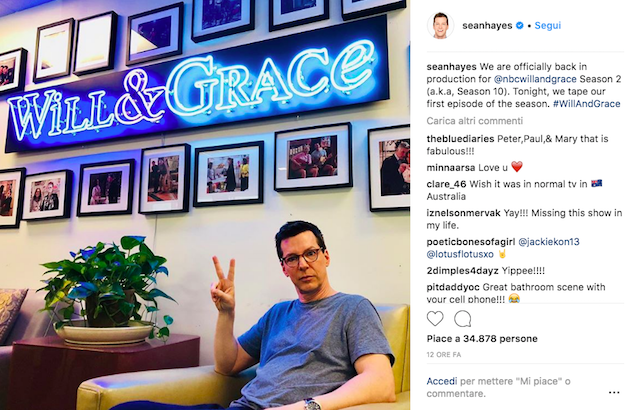 Ci ha regalato anche la lista dei titoli dei primi 7 episodi, specificando che si tratta della prima metà della stagione. Al momento i titoli sono:
Where in the world is Karen Walker
Anchor Away
Family, Trip
The West Side Curmudgeon
Dead Man Texting
Who's Sorry Now?
Grace's Secret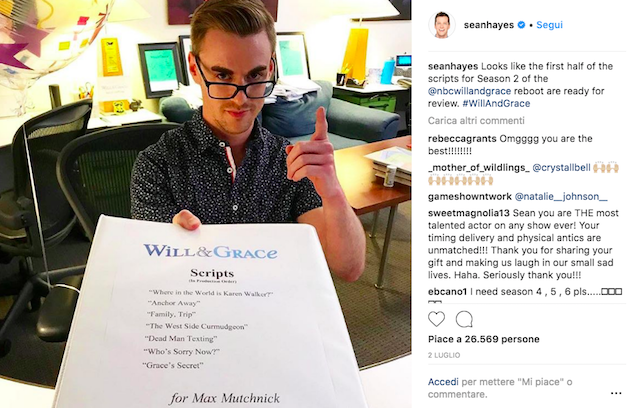 Anche il personaggio di Alec Baldwin (Malcom) è stato riconfermato ed è certo che apparirà già dal primo episodio. Anche in questo caso i social ci sono alleati nella conferma delle notizie, infatti sia Debra Messing che il profilo ufficiale di Will & Grace della NBC hanno pubblicato foto in cui compare Baldwin sul set e le didascalie lo riconfermano presente.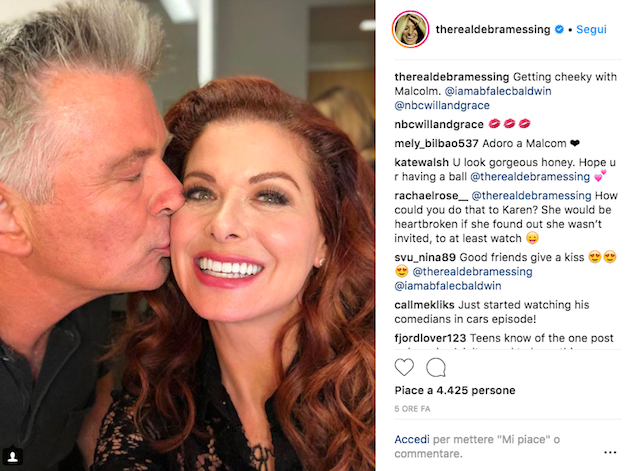 Le riprese del primo dei 18 episodi che saranno prodotti sono andate a buon fine, anche il produttore della Serie, Max Mutchnick, ne ha voluto dare prova pubblicando una foto del dietro le quinte in pausa tra un ciak e l'altro in cui tutti sorridono e sono rilassati.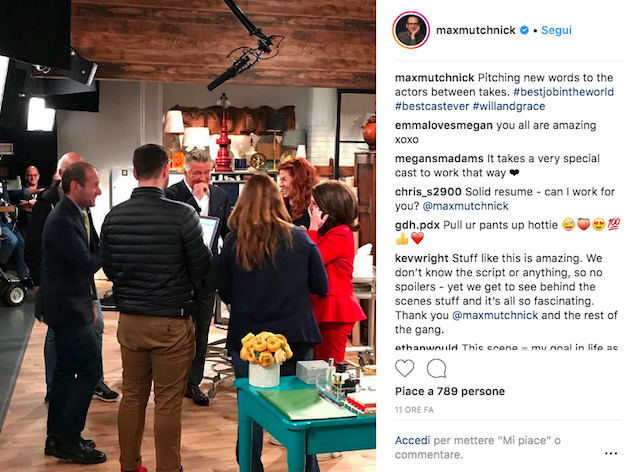 Inoltre su suo profilo c'è anche un'altra foto del backstage in action.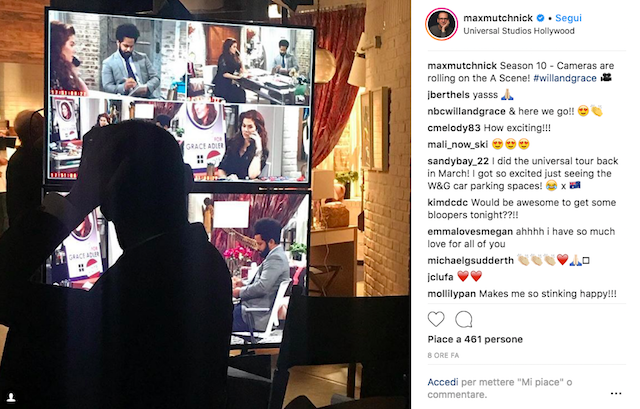 Gli interpreti ci sono, il set è costruito e tutto e pronto per la produzione della prossima stagione di Will & Grace!