L'emittente streaming Netflix sta completando gli ultimi dettagli per l'attesissima Serie Televisiva ispirata alla graphic novel di Gerard Way, The Umbrella Academy. L'ultimo attore annunciato è Tom Hopper, conosciuto principalmente per il ruolo di Billy Bones nella Serie Televisiva Black Sails, ma anche per il suo recente ruolo in Game of Thrones come Dickon Tarly.
Quale personaggio interpreterà invece Tom Hopper nell'anormale famiglia di supereroi?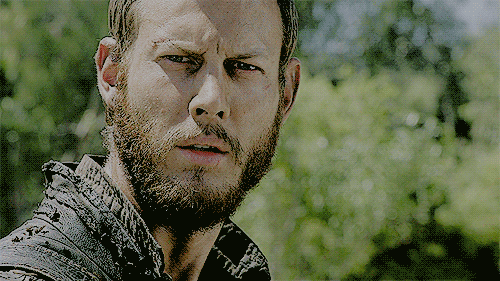 L'attore avrà il ruolo di Luther aka Spaceboy, istruito dal padre sin dalla giovane età per diventare il leader dell'Umbrella Academy; responsabilità che si dimostra avere un certo peso su di lui.
Luther da prova di essere un personaggio dal carattere forte, stacanovista e che possiede l'abilità di avere una maggiore forza fisica rispetto al normale; cerca sempre di fare la cosa giusta, anche se questo significa mettere le esigenze degli altri prima di se stesso.
Gli altri membri della famiglia verranno interpretati invece da: Emmy Raver-Lampman come Allison, The Rumor, bellissima, elegante, divenuta famosa al mondo intero come attrice, la quale possiede il potere della suggestione. David Castaneda come Diego, The Kraken, personaggio intenso e abile vigilante, che ha problemi con le figure autoritarie. Robert Sheehan come Klaus, The Séance, tossicodipendente che risulta essere adorabile. Aidan Gallagher sarà Number Five, The Boy, che si presenta come un ragazzino ma in realtà è un cinquantenne intrappolato nel corpo di un tredicenne.
Ad ogni modo, Tom Hopper tornerà sul grande schermo molto prima del debutto della Serie Televisiva, la quale è prevista per il 2018; l'attore, infatti, sarà presente nel film I Feel Pretty insieme a Amy Schumer e Michelle Williams.
Insomma, sembra che il colosso Netflix non abbia intenzione di essere fermato nella creazione di contenuti originali, in particolar modo di quelli che hanno protagonisti i supereroi.