Le riprese della seconda stagione di The Witcher sono iniziate da pochissimo (il primo ciak risale al 12 febbraio nel Regno Unito e la seconda stagione uscirà nel 2021), ma è già arrivata una bomba su una new entry nel cast.
Dopo gli indizi social seminati dal regista di The Witcher, Stephen Surjik, pare infatti sia confermata la presenza di Kristofer Hivju, l'amatissimo burbero dal cuore d'oro Tormund in Game of Thrones. L'ex attore di Game of Thrones è stato scritturato per il primo episodio, che adatterà il racconto Un briciolo di verità che si trova all'interno de Il guardiano degli innocenti, il primo libro della saga The Witcher scritto da Andrzej Sapkowski.
Sappiamo anche il ruolo che andrà a interpretare: Nivellen, descritto dai responsabili del casting come "un uomo carismatico, arguto e spiritoso. Il personaggio viene da una famiglia aristocratica ed è stato maledetto per i crimini che ha commesso in passato". Quasi sicuramente faremo fatica a riconoscere l'ex bruto nella seconda stagione di The Witcher, dal momento che sicuramente verrà pesantemente trasformato dal trucco per diventare un vero mostro.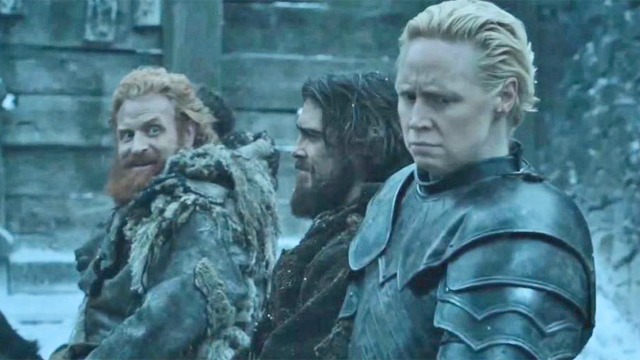 Sempre i responsabili del casting descrivono Nivellen come un ruolo "fisicamente prestante e capace di portare in scena una vasta gamma di emozioni": insomma, sembra una descrizione perfettamente calzante per il nostro Kristofer, che ha ampiamente dimostrato la sua prestanza fisica e capacità interpretativa.
Nell'episodio in cui comparirà Kristofer, il tenebroso witcher, interpretato da Henry Cavill, non sarà solo, come nel libro: con lui ci sarà Ciri, con cui si era ricongiunto alla fine della prima stagione. I due si imbatteranno insieme nel mostro Nivellen durante il loro viaggio verso Kaer Morhen, la casa degli strighi. Il casting della seconda stagione di The Witcher prosegue quindi tra conferme e rivelazioni, oltre alle prime foto di scena: ma le sorprese non sono finite, perché prossimamente sapremo anche gli interpreti di Vesemir ed Eskel.