Brutte notizie per i fan di The Walking Dead. Dopo il doloroso addio che abbiamo dovuto affrontare nel mid-season dell'ottava stagione, dovremo salutare per sempre un altro personaggio.
Andrew Lincoln, che nello zombie drama interpreta Rick Grimes, lascerà ufficialmente The Walking Dead nel corso della nona stagione!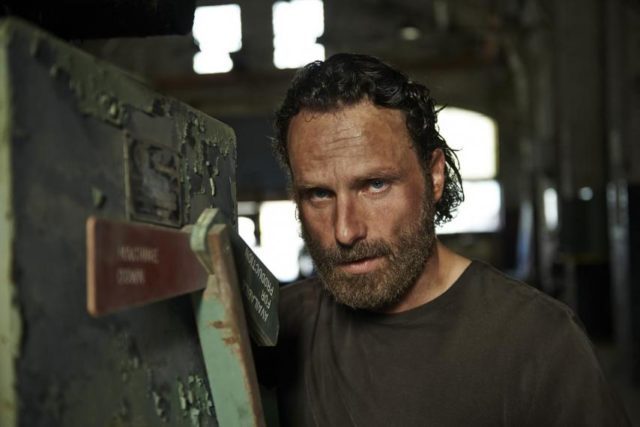 La nona stagione di The Walking Dead è attualmente in fase di produzione. Considerando che molti contratti degli attori stanno giungendo al termine, i fan non si aspettavano di certo che fosse proprio Andrew Lincoln ad andarsene. Ad esempio, risulta incerto anche il futuro di Lauren Cohan (Maggie): l'attrice, che inizialmente non voleva firmare il contratto per la nona stagione, è stata successivamente confermata, ma solo per sei episodi.
È troppo presto per sapere come Andrew Lincoln lascerà la Serie. Tuttavia il suo abbandono è previsto prima del finale della nona stagione.
Tempo fa Andrew Lincoln aveva dichiarato di essere contento del nuovo showrunner che si sarebbe occupato della nona stagione: Angela Kang. Inoltre, durante un'intervista con ComicBook, aveva ammesso di essere pronto a vedere la fine del suo personaggio, Rick Grimes:
C'è una parte di me che vuole davvero completare qualcosa. Ma quanto ci vorrà? Non lo so, ma sono sicuro che i fan e la mia carriera abbiano bisogno di un punto conclusivo.
Come riportato da ComicBook, la AMC ha negato la richiesta di eventuali commenti.
L'abbandono di Andrew Lincoln è indubbiamente un duro colpo. The Walking Dead potrà sopravvivere senza Rick Grimes? Che impatto avrà questa decisione sui fan e sull'audience? Già nel corso dell'ottava stagione, l'addio a Carl è stato difficile. La scelta ha provocato un ulteriore calo di ascolti che The Walking Dead, nell'ultimo periodo, continua a subire. La Serie riuscirà ad andare oltre la nona stagione?