ATTENZIONE: questo articolo contiene spoiler sull'ottava stagione di The Walking Dead!
L'ottava stagione di The Walking Dead si è appena conclusa, ma le riprese dei nuovi episodi sono già in corso. Alcune foto scattate sul set ci permettono di dare un primo sguardo alla nona stagione della Serie.
La Serie targata AMC ha recentemente perso parte del pubblico, specialmente dopo la morte di Carl durante il mid-season dell'ottava stagione. The Walking Dead è tuttavia stata rinnovata per una nona stagione. Con questo rinnovo ci chiediamo: cosa succederà nella prossima stagione? Le foto che circolano sul web suggeriscono la presenza di un nuovo gruppo.
Carla McMillian, che lavora alla Corte d'Appello della Georgia, ha postato una foto dell'edificio giudiziario su Twitter. La foto mostra il set di The Walking Dead: le macchine sono rovesciate, ma l'edificio sullo sfondo sembra essere in buone condizioni.
Scene outside the Judicial Building where the Walking Dead is filming. Photos taken to impress my kids. pic.twitter.com/LbWR8DcwNT

— JudgeCarla McMillian (@JudgeCarla) 2 maggio 2018
Richard Elliot, news reporter di WSB-TV, ha postato un'altra foto: il set di The Walking Dead all'interno del Capitol Building. In questa immagine vediamo tende e sacchi a pelo:
Zombies at the State Capitol? No jokes please. A production company is shooting some scenes for The Walking Dead inside the Rotunda.

BTW, parts of Mitchell St will be closed again for filming this week. pic.twitter.com/WfmdbovhD6

— Richard Elliot (@RElliotWSB) 2 maggio 2018
Alcuni utenti, dopo aver visto queste foto, hanno ipotizzato che nella prossima stagione verrà rappresentato il Commonwealth, un gruppo di 50,000 sopravvissuti che vogliono conquistare il potere nel nuovo mondo. Questi sopravvissuti vivrebbero appunto nel Capitol Building. La gerarchia del gruppo è molto chiara: i ricchi hanno posizioni di potere nel Commonwealth, mentre chi prima dell'apocalisse zombie conduceva una vita poco agiata, è destinato a svolgere i lavori sporchi per la comunità.
Un'altra foto rivela invece il possibile destino di padre Gabriel. Nell'ottava stagione stava lentamente perdendo la vista, indebolendosi. In questa immagine, scattata sul set della nona stagione di The Wakling Dead, notiamo, dagli occhi, che la situazione è peggiorata ulteriormente. Ma non solo. Il personaggio ha un nuovo look, che ricorda i preti del sud America.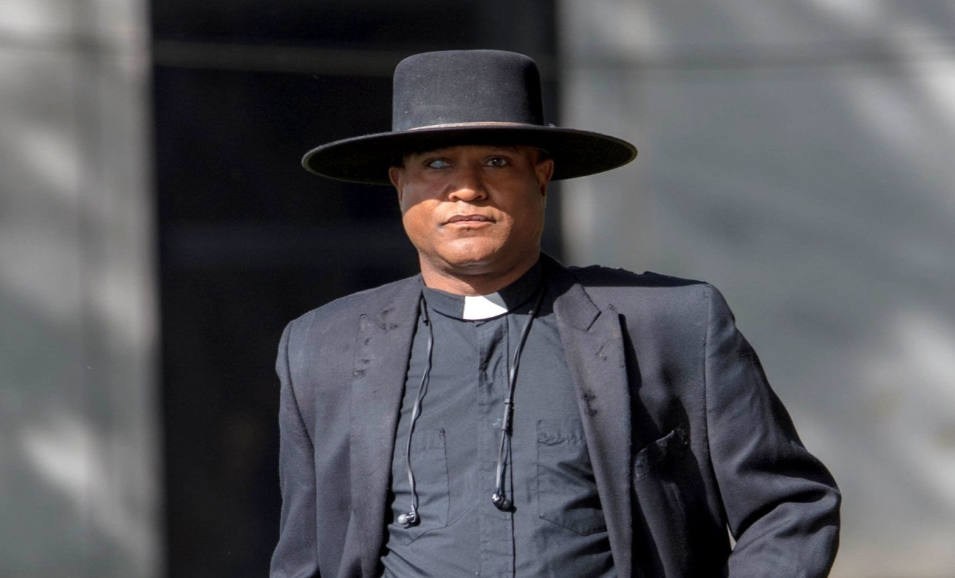 Le informazioni sulla nona stagione di The Walking Dead sono ancora poche. Considerando però il finale dell'ottava stagione, ci aspettiamo un confronto tra Maggie e Rick all'interno del gruppo. Sembra però che i protagonisti siano destinati ad affrontare nuove sfide: aver sconfitto i Salvatori non basta.