Michael Cudlitz, interprete del personaggio di Abraham in The Walking Dead, vittima dell'infallibile mazza di Negan, ha di recente fatto una dichiarazione alquanto forte. Cudlitz, nella vita, è proprio come il suo personaggio in The Walking Dead: franco, diretto, uno che non le manda a dire, insomma.
Intervistato di recente sulla sua esperienza nella serie, Cudlitz ha rilasciato una serie di dichiarazioni che non lasciano spazio ai dubbi. Ha odiato il personaggio di Rick, la gestione della storyline dei Salvatori, e soprattutto il fatto che a cadere sotto i colpi di Negan sia stato il suo Abraham e non l'odiato Rick.
Diciamolo chiaramente, se Negan fosse stato in procinto di uccidere qualcun altro oltre a me e io avessi potuto scegliere, sarebbe stato Rick. Perché? Quante altre persone ha fatto uccidere quello stronzo?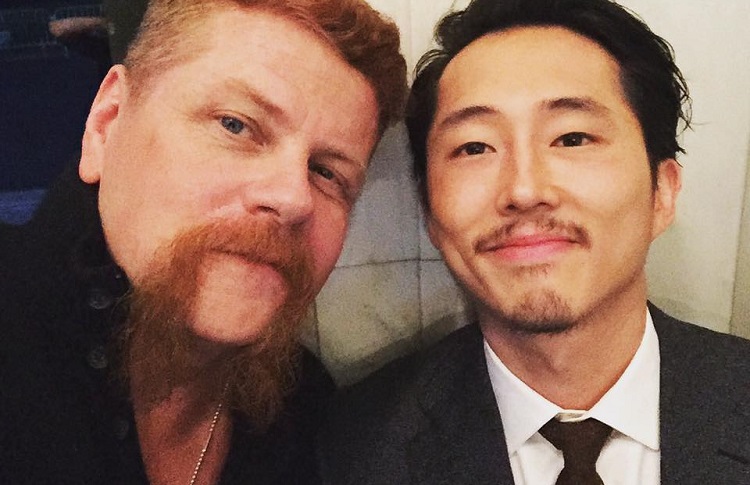 Cudlitz si è spinto oltre, prendendo decisamente in giro Rick e la sua gestione del piano per annientare i Salvatori.
Ehi, ho un piano, presentiamoci dove ci sono tutti i Salvatori con 500 armi, facciamoli uscire disarmati sul balcone, a un'altezza di 4 metri e mezzo, e spariamo alle finestre sopra alle loro teste. Lo sapete tutti che il piano faceva schifo.
Cudlitz ridimensiona infine il suo odio per Rick, facendoci capire tra le righe che la sua antipatia per il personaggio scaturisce più da scelte di sceneggiatura discutibili che da un odio effettivo. E non è il solo. Alla proiezione dell'episodio incriminato, ad Atlanta, la puntata venne accolta dai fischi. Segno che anche il pubblico era con lui.
È come una di quelle situazioni in cui sei così preso da qualcosa e poi ti ritrovi, tipo: ma davvero, ragazzi? M'incazzo perché lo amo!
The Walking Dead, con Abraham e Glenn, ha perso un po' l'anima. L'anima burbera e gentile e quella romantica dello show, che continua a subire un calo di consensi.