La notizia del coming out di Elliot Page, interprete di Vanya in The Umbrella Academy, ha fatto il giro del mondo, destando reazioni di affetto, vicinanza e comprensione anche da persone non direttamente coinvolte nelle tematiche lgbtq+.
L'attore ha diffuso un comunicato in cui annunciava di essere finalmente pronto per accettare se stesso pienamente, incluso il processo di transizione, che lo ha portato a ribattezzarsi Elliot. Seguiva un accorato appello alle istituzioni affinché tutelassero i diritti delle persone transessuali, ancora discriminate e per cui la star di The Umbrella Academy si era sempre battuta.
Naturalmente non sono mancate le reazioni del cast della serie: una vera inondazione di affetto e approvazione per l'attore. Justin H. Min, Ben Hargreeves nella serie, ha scritto sui social "Ti amo così tanto", Tom Hopper, Luther Hargreeves, "Elliot, sono così orgoglioso di te, e ancora più orgoglioso di chiamarti famiglia. Con amore". Lo showrunner di The Umbrella Academy, Steve Blackman, "Orgoglioso di te, Elliot. Ti amo!!!".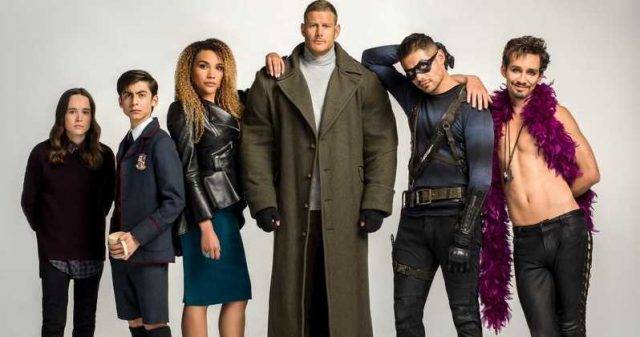 Dimostrazioni d'affetto sono arrivate anche da star come Ruby Rose e Kate Mara. Elliot è stato confermato da Netflix nel ruolo di Vanya nella serie. Il network ha comunicato inoltre che sta provvedendo a cambiare il nome dell'attore in tutti i titoli in cui compare all'interno del catalogo.
Ma l'esternazione di amore più commovente arriva dalla moglie di Elliot, Emma Portner, che ha supportato il marito con questo post:
Sono così orgogliosa di Elliot Page. Trans, queer e persone non-binarie sono un dono per questo mondo. Vi chiedo pazienza e privacy, ma anche che vi uniate a me nel fervente sostegno della vita trans ogni singolo giorno. L'esistenza di Elliot è un dono in sé e per sé. Splenda il sole sul dolce E. Ti amo così tanto.