Sono passati circa sette anni dal suo finale di stagione, ma pare che The Office non riesca ad arrendersi al silenzio. La serie tv, considerata tutt'oggi una pietra miliare del piccolo schermo, continua infatti a far parlare di sé. Se inizialmente l'argomento più gettonato riguardava il suo possibile reboot, oggi si discute soprattutto di curiosità legate al cast e al dietro le quinte dello show.
Recentemente è trapelata una sorprendente notizia riguardante uno dei protagonisti più apprezzati: John Krasinski. L'attore, che per nove stagioni ha interpretato il simpatico Jim Halpert, pare che durante le riprese dello show sia stato costretto a usare una parrucca e che nessuno, inizialmente, ne fosse a conoscenza. A svelare questa sorprendente notizia è stato Andy Greene, scrittore del famoso libro incentrato interamente sulla sitcom, The Office: The Untold Story of the Greatest Sitcom of the 2000s.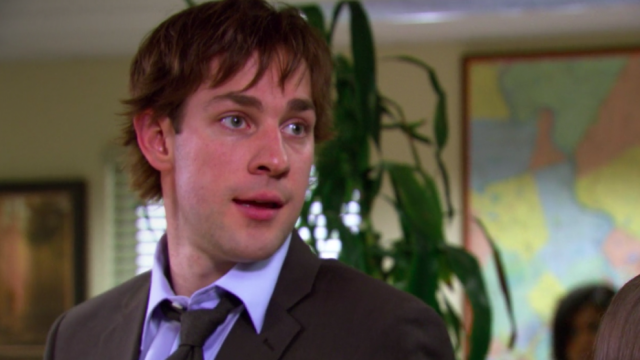 Durante le riprese della terza stagione della comedy, John Krasinski fu ingaggiato nel film diretto da George Clooney, Leatherheads. Sfortunatamente il ruolo richiedeva necessariamente un cambio di look che avrebbe completamente stravolto Jim Halpert per come lo conosciamo. Fu in quel momento che l'attore ebbe l'idea di utilizzare una parrucca e di convincere lo showrunner Greg Daniels ad accettare tale cambiamento. A raccontare questo aneddoto fu la hairstylist del cast, Kim Ferry, le cui dichiarazioni sono state raccolte dallo scrittore nella sua opera.
(John Krasinski) si sarebbe dovuto tagliare i capelli secondo lo stile del 1920. Ma per motivi contrattuali, gli attori sono obbligati a mantenere i propri capelli così come sono per la serie, a meno che non abbiano l'approvazione dei produttori ovviamente. (…) Venne da me e mi disse: "Potremmo usare una parrucca?"
L'attore decise così di chiedere di ai produttori il permesso di accorciare i propri capelli, ricevendo tuttavia una risposta negativa. Secondo il creatore di The Office infatti quella parrucca non avrebbe conferito a John l'aspetto di Jim Halpert e i fan si sarebbero accorti immediatamente del suo cambiamento.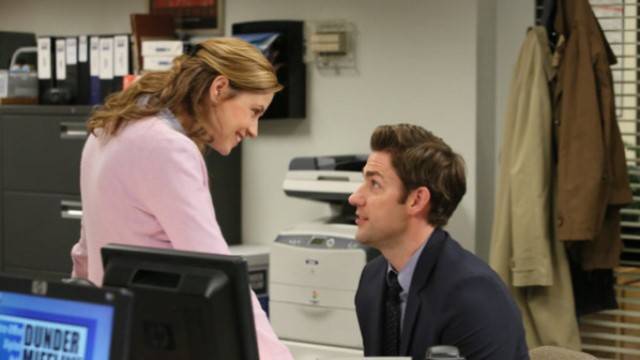 Ma nonostante abbia ricevuto un no, Krasinski decise di proseguire comunque con la propria idea, convinto del proprio piano. Fece così realizzare alla propria hairstylist una parrucca e la utilizzò durante le riprese di una scena della 3×08 senza rivelarlo a nessuno.
Quando finì di girare la scena andò via e tornò sul set. John mi raccontò poi che Greg gli disse: "John, saprò se avrai una parrucca. Non puoi fingere con quel genere di cose", mentre lui lo fissava indossando proprio la sua parrucca. (…) Alla fine John gli rispose: "Davvero? Non credo lo sapresti".
Incarnando totalmente la personalità del suo personaggio, l'attore riuscì quindi a convincere lo showrunner che decise di accontentarlo permettendogli di indossare la finta capigliatura. La famosa parrucca è effettivamente identica al classico taglio di capelli di Jim Halpert, sebbene sembri leggermente più arruffato del solito durante la terza stagione.
Nonostante abbia traumatizzato a vita la sua hairstylist, convinta che da un momento all'altro sarebbe stata licenziata, alla fine John Krasinski è riuscito ad avere la meglio e a lavorare sia nel film che nella sitcom.