Potremmo definire questo agosto senza dubbio come un mese movimentato, e non sempre in modo positivo. Ma tra una crisi di governo nostrana e un disastro ambientale che si consuma dall'altra parte del mondo giunge finalmente un regalo a tranquillizzare i nostri cuori. E questo regalo si chiama "trailer ufficiale di The New Pope". Sissignori, The Young Pope è tornato, ma in una veste differente. Come noto e desumibile anche dal titolo di questo sequel, avremo un nuovo papa nato dalla penna di Paolo Sorrentino. E in questo trailer infatti lo vediamo camminare solennemente tra i corridoi del Vaticano nella persona di John Malkovich.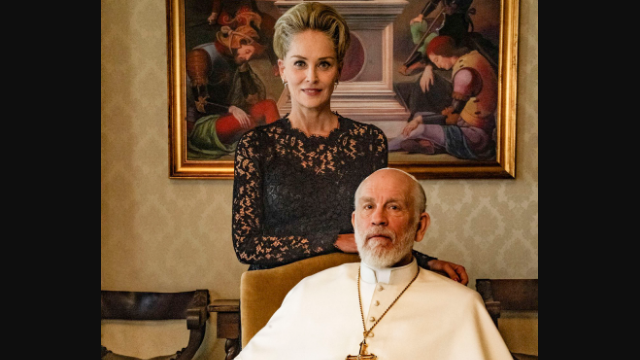 Intanto un affascinante Lenny Belardo, alias Pio XIII, splende alla luce del sole in spiaggia, attorniato da belle donne.
Un minuto e quaranta secondi di pura poesia. E non solo per il fascino folgorante di un Jude Law in slip bianco perla, forte di uno sguardo più intenso di un buon vino rosso invecchiato. Sacro e profano collidono e s'abbracciano, qui come sempre nelle opere di Sorrentino. Una metaforica caduta finale sembra continuare a rivestire una certa simbologia in questo trailer. Come l'occhiolino dell'arrogante Lenny Belardo allo spettatore.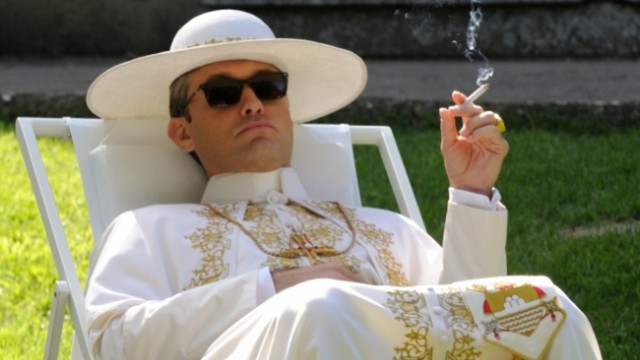 Le note di All Along The Watchtower tornano a farci emozionare nel giorno d'apertura della Mostra del Cinema di Venezia, durante la quale The New Pope verrà presentata in anteprima mondiale.
È prevista infatti per il primo settembre la proiezione dei primi due episodi dell'attesissimo sequel di The Young Pope. Nonostante ciò tuttavia è ancora sconosciuta la data ufficiale d'uscita della serie su Sky Atlantic.
The New Pope sarà costituita da nove episodi, tutti scritti da Paolo Sorrentino con la collaborazione di Umberto Contarello e Stefano Bises. Sappiamo inoltre che rivedremo ancora Silvio Orlando (nei panni di Monsignor Voiello), Javier Cámara, Cécile de France, Ludivine Sagnier e Maurizio Lombardi. Ad arricchire il cast ci saranno poi Henry Goodman, Ulrich Thomsen, Mark Ivanir, Yuliya Snigir e Massimo Ghini. Per non parlare delle guest star Marilyn Manson e Sharon Stone.
Insomma tenetevi pronti: una nuova inebriante avventura sorrentiniana è alle porte. Nel frattempo godetevi uno dei trailer meno italiani mai visti da queste parti.