Alla sua seconda stagione The Morning Show tratterà della pandemia globale che ci ha colpito negli ultimi mesi e Jennifer Aniston apprezza.
In fondo The Morning Show racconta il programma delle notizie di attualità del mattino, quale argomento è più attuale della pandemia degli ultimi mesi?
Una delle attrici protagoniste, Jennifer Aniston, è particolarmente entusiasta della decisione della produzione e degli autori perchè è in prima linea per l'informazione e creare consapevolezza nei suoi fan del problema reale che c'è!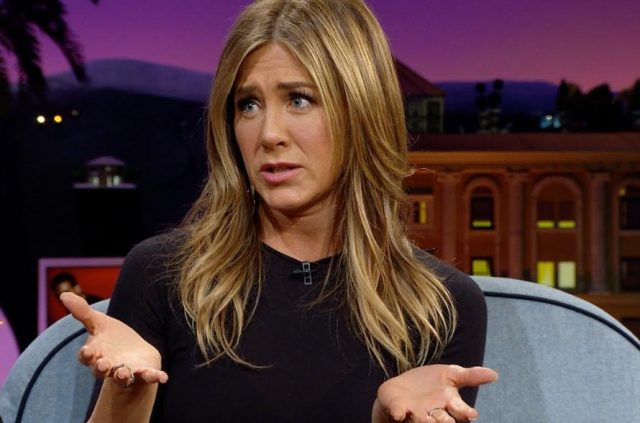 La stessa attrice ha pubblicato un post insieme a Courtney Cox (amica e collega in Friends) in cui entrambe invitano a USARE LA MASCHERINA.
Ma sapete qual è la cosa divertente? È già la seconda volta che The Morning Show cambia gli script in corso d'opera.
La prima volta è capitato durante la prima stagione in cui si è deciso di inserire il movimento #MeToo.
Anche per questa seconda stagione il gioco si è ripetuto: dopo la realizzazione di due episodi, tutto il cast è stato costretto a interrompere le riprese a causa della pandemia, e ora gli autori hanno deciso di menzionare proprio questo avvenimento mondiale.
Non è neanche giusto far finta che la pandemia non sia mai esistita, sarebbe un messaggio sbagliato che The Morning Show non ha intenzione di far passare.
Mark Duplass (interprete di Chip nello show) durante un'intervista a Deadline ha raccontato proprio questo:
"Abbiamo girato due episodi prima di dover interrompere il lavoro a causa della pandemia, ma so che stanno riscrivendo gli script, che è folle perché lo stesso è accaduto nella prima stagione."
E poi lo stesso attore ha ricordato proprio quello che è successo durante la prima stagione:
"Avevano pronti degli script e poi hanno dovuto riscrivere tutto per includere il movimento #MeToo, e ora hanno questo fenomeno enorme e globale da affrontare. Non so cosa stanno facendo, ma so che stanno riscrivendo."
Intanto la Aniston ha voluto anche ringraziare tutto il team dopo la diffusione delle nomination agli Emmy Awards 2020 dove compare anche The Morning Show.