Il 24 marzo è il giorno in cui arriverà finalmente la piattaforma streaming Disney+ in Italia, e tra le serie tv che saranno già disponibili troviamo The Mandalorian, la serie diventata famosa grazie soprattutto al suo Baby Yoda che ha fatto impazzire il web. Il suo vero nome è The Child, e dal 24 marzo sarà finalmente possibile guardare questa serie tv anche solo per lui. Ma non è l'unico motivo per guardare The Mandalorian. La serie live action è al momento formata da una sola stagione, ma è stata già rinnovata per una seconda.
In attesa di uno dei prodotti di punta della nuova piattaforma, è stata lanciata una fantastica promo: per chi si iscrive entro il 23 marzo, pagherà l'abbonamento 59,99€ all'anno invece di 69,99€.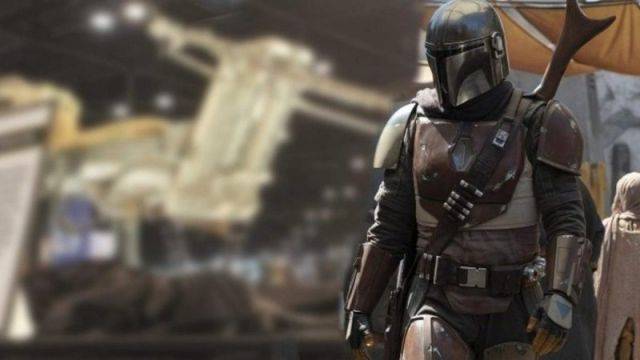 Dopo le storie di Jango e Boba Fett, un altro guerriero emerge nell'universo di Star Wars. The Mandalorian è ambientato dopo la caduta dell'Impero e prima dell'emergenza della comparsa del Primo Ordine. Seguiamo le vicende travagliate di un pistolero solitario nei meandri più reconditi della galassia, lontano dall'autorità della Nuova Repubblica.
Oltre a Baby Yoda, il cast è formato da Pedro Pascal, Gina Carano, Carl Weathers, Werner Herzog, Nick Nolte, Emily Swallow, Taika Waititi, Giancarlo Esposito e Omid Abtahi. La serie è prodotta da Lucasfilm, scritta da Jon Favreau, Dave Filoni, Rick Famuyiwa e Chris Yost. Jon Favreau è anche lo showrunner e uno dei produttori esecutivi, oltre a Dave Filoni, Kathleen Kennedy e Colin Wilson. La serie è diretta da Dave Filoni, Rick Famuyiwa, Deborah Chow, Bryce Dallas Howard e Taika Waititi.
Qui il trailer: