Se anche voi siete rimasti deliziati dalle incredibili e colorate avventure di James e Alyssa, protagonisti di The End of the F***ing World, ecco una buona notizia per voi. La Serie, distribuita da Netflix, è stata ufficialmente rinnovata.
La pagina Facebook di The End of the F***ing World ha annunciato il rinnovo con un video, ancora troppo generico per lasciar intuire qualcosa di questa seconda stagione. Le domande irrisolte sono ancora molte: James è vivo? La sua storia con Alyssa continuerà? Vivranno altre avventure insieme?
https://www.facebook.com/TEOTFWNetflix/videos/1876282876014976/UzpfSTExMDQ3MDU3NTI5MTQwMTE6MTk5NjczNDA2MDM3NzgzOA/
Il creatore della Serie Jonathan Entwistle si era espresso così circa la presunta morte di James:
Non credo che saperlo morto o meno cambi il messaggio dello show. James si scopre umano, vuole proteggere Alyssa. Ma alla fine, quello che fa non cambia le cose. È un messaggio molto "emo". Loro sono finiti comunque, e questo è un modo di ragionare tipicamente adolescenziale.
The End of the F*** World si basa sui fumetti di Charles Forsman. I protagonisti sono già dei veterani del piccolo schermo: James è Alex Lawther, visto nella puntata Zitto e balla di Black Mirror. Alyssa, Jessica Barden, è comparsa in Penny Dreadful.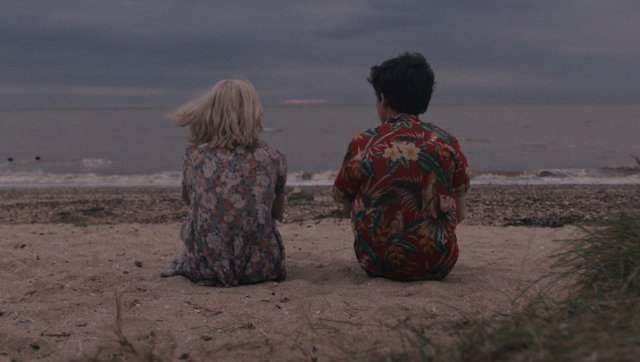 Le musiche originali di The End of the F***ing World sono composte da Graham Cox, chitarrista dei Blur. L'adattamento dai fumetti di Forsman è stato fatto da Charlie Covel, confermata anche per la seconda stagione.
Alex Lawther si era espresso così riguardo una seconda stagione:
Non sappiamo se si farà. I fumetti finiscono dove finisce la Serie… Darei a Charlie la possibilità di inventarsi qualcosa, penso sia brillante. Io e lei parliamo molto e sono sicuro che ne se uscirà con qualcosa di interessante. Ma non so chi le prende le decisioni. Se avete il loro numero di telefono, chiamatelo e ditegli che per me si può fare!
Ancora non abbiamo una data di uscita, ma è solo questione di tempo!