The CW sta lavorando per far conoscere il suo impegno contro ogni tipo di discriminazione.
L'emittente televisiva responsabile della realizzazione di Arrow, oltre che di Supernatural, The Flash The 100 e di tante altre Serie Tv molto amate dai fan, apre la campagna "Open To All" atta ad evidenziare l'impegno verso l'integrazione.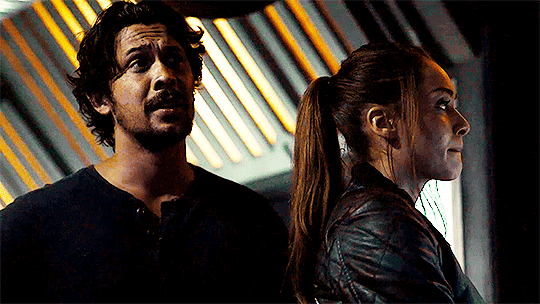 Come ogni campagna che si rispetti è stato creato un hashtag apposito. Se siete interessati a scoprire tutti i componenti pubblicitari, digitali e sui social l'hashtag ufficiale della campagna è #CWOpenToAll.
Questa campagna, molto importante per la rete, apre ufficialmente la settimana della stagione autunnale di The CW.
Tutto il messaggio di The CW sottolinea come la rete sia impegnata e rivolta verso l'integrazione totale sia davanti che dietro la telecamera. Il messaggio non è circoscritto solo a chi vedono gli utenti, ma anche a chi non vedono!
Ecco la dichiarazione del Presidente di The CW, Mark Pedowitz:
«Pensiamo che questa campagna catturi davvero lo spirito e la missione di The CW e perché i nostri fan vengano da noi. Ci impegniamo a far sì che i nostri spettatori si vedano rappresentati sullo schermo, e che abbiamo anche diverse voci che vengono ascoltate dietro la telecamera, infatti, 12 delle nostre 17 serie in questa stagione sono create o prodotte da donne o persone di colore. Siamo orgogliosi dei progressi fatti e continuiamo a fare, e #CWOpenToAll lo riflette e aiuta a comunicare il messaggio che [noi, ndr] vogliamo essere conosciuti come un luogo in cui tutti sono invitati a essere e tutti sono invitati a guardare».
Il pubblico regolare della rete è composto da 47% di donne e dal 49% di persone di colore.
Bhe, The CW ha preso sul serio la lotto alla discriminazione e considerato importante i suoi spettatori: quest'anno il 63% degli showrunner, produttori esecutivi, autori e registi delle Serie della stagione 2018-2019 sono proprio donne o persone di colore rispetto al 53% della scorsa stagione.
In questi giorni è prevista la partenza della campagna "Open To All", stima a The CW!