The Crown è una delle serie tv originali di maggior successo di Netflix, che ci porta a scoprire la vita e il regno di Elisabetta II, attuale regnante del Regno Unito e del Commonwealth.
La famiglia reale inglese di The Crown si arricchisce di due nuovi membri: Camilla Shand (conosciuta anche come Parker Bowles) e il principe Carlo. A interpretare Camilla sarà Emerald Fennel, famosa per aver recitato in Call the Midwife. Carlo, invece, avrà il volto di Josh o'Connor (Ripper Street).
Nella terza stagione vedremo quindi il primo incontro tra Camilla e il principe Carlo che avvenne a una partita di polo nel 1971.
Fennel ha commentato così il suo ingresso nel cast:
"Sono assolutamente al settimo cielo e completamente terrorizzata all'idea di unirmi a così tante persone di grande talento in The Crown. Io adoro davvero il personaggio di Camilla".
O'Connor (che vedremo anche nel prossimo adattamento BBC de I Miserabili) ha affermato:
"Sono onorato di far parte di The Crown. La terza e la quarta stagione seguiranno eventi turbolenti della vita del Principe del Galles e della nostra storia nazionale. Sono eccitato all'idea di poter dar vita a quest'uomo e consapevole che mi sto unendo a un cast di tutto rispetto".
Con gli interpreti del principe Carlo e di Camilla già scelti, manca un elemento fondamentale della famiglia reale: Diana, la Principessa del Galles.  Peter Morgan, sceneggiatore della serie tv, ha affermato a tal proposito:
"Non so ancora cosa farò. Se introdurrò Diana, sarà probabilmente nella quarta stagione".
Possiamo quindi aspettarci di poterla vedere nella terza stagione, ma probabilmente il suo ruolo sarà più importante nella quarta.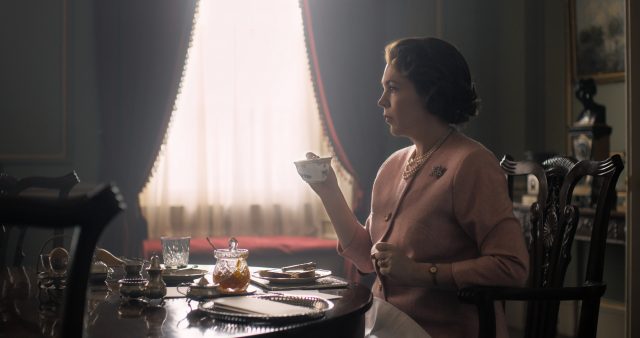 Come già è stato rivelato precedentemente, nella prossima stagione non vedremo più Claire Foy e Matt Smith nei panni della regina Elisabetta II e del principe Filippo. Al loro posto troveremo Olivia Colman (Broadchurch) e Tobias Menzies (Outlander).
Helena Bonham Carter (Bellatrix Lastrange nella saga di Harry Potter) interpreterà la principessa Margaret, che nelle prime due stagioni ha avuto il volto di Vanessa Kirby. Nel cast troviamo anche Ben Daniels (The Exorcist) nei panni di Antony Armstrong-Jones, Lord Snowdon.
Jason Watkins (Line of Duty) si calerà nei panni del primo ministro Harold Wilson, mentre Erin Doherty (Call the Midwife) sarà la principessa Anna.