Jim Parsons è stato protagonista indiscusso di The Big Bang Theory. Ora che la serie tv si è conclusa con la sua dodicesima stagione, per l'attore si apre un nuovo capitolo della sua vita.
A Variety Jim Parsons ha raccontato cosa significa allontanarsi da un personaggio che ha interpretato per così tanti anni, rimettendosi in gioco con nuovi progetti.
L'attore ha rivelato:
"Ho spremuto tutta la linfa vitale di quel personaggio. Alcune persone avrebbero potuto farla continuare più a lungo – non intendo la serie tv, ma la relazione con il personaggio -. Penso però che abbiamo dato tutto quello che Sheldon poteva offrire".
Dodici anni sono tanti, e non molti attori passano così tanto tempo con un personaggio. Parsons ha aggiunto:
"Anche se ottieni grande successo nei film, non ti capita di avere un ruolo per 12 anni. Non è qualcosa che succede spesso nelle professioni creative, anche se molte persone lo desiderano".
Anche se Jim Parson ha salutato Sheldon Cooper, noi continuiamo a conoscerlo nello spin-off e prequel Young Sheldon, rinnovato per la terza stagione.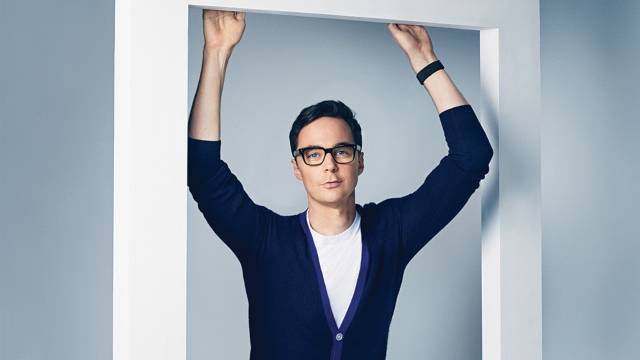 Dopo The Big Bang Theory, Parsons è già al lavoro ad un altro progetto: The Boys in The Band, adattamento a cura di Ryan Murphy dell'opera teatrale omonima, che arriverà su Netflix.
The Boys in the Band racconta di un gruppo di uomini gay che si riuniscono per celebrare il compleanno di uno di loro. Durante la festa però emergeranno questioni legate ai rispettivi passati tormentati.
Parsons ha già familiarità con l'opera: ha preso parte alla prima produzione a Broadway di questo spettacolo. L'attore ha interpretato Michael, uomo con una solida educazione cattolica che va in psicoterapia per accettare la sua omosessualità.
The Big Bang Theory è stato un lavoro importante per Jim Parsons, ma siamo certi che il futuro gli riserverà tanti altri ruoli interessanti e di successo.