Oggi non riusciremmo a immaginare The Big Bang Theory senza Amy Farrah Fowler (scopri qui 10 motivi per cui la amiamo).
Questo personaggio non solo ci ha fatto ridere grazie alle sue assurde stranezze, ma ha anche fatto crescere ed evolvere il protagonista. Come sarebbe ora Sheldon se non avesse incontrato Amy? Sicuramente non si sarebbe mai sposato e non avrebbe mai lasciato l'appartamento che condivideva con Leonard. E invece gli è bastato innamorarsi di quella ragazza per stravolgere tutto il suo mondo fatto di regole e abitudini e per riuscire ad affrontare le sfide più difficili. In Amy il protagonista di The Big Bang Theory ha trovato non solo un'amica ma una persona che è riuscito ad apprezzarlo per quel che è: una donna che lo ama nonostante le sue follie e forse proprio per quelle.
È divertente ricordare come l'incontro tra queste due anime gemelle sia nato da uno scherzo di Raj e Howard.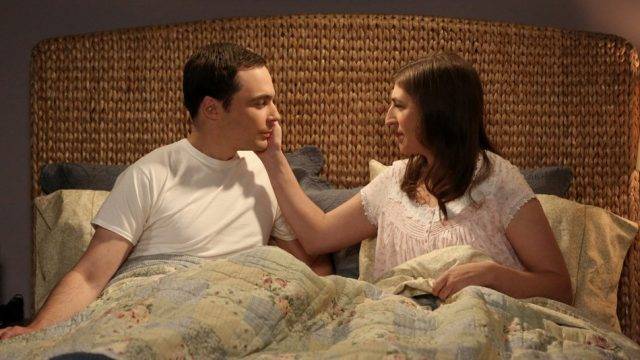 I due amici hanno fatto registrare Sheldon su un sito di incontri e in base ai suoi interessi hanno cercato una ragazza che fosse compatibile con lui e ne hanno trovato incredibilmente una che ha accettato di incontrarlo. Dopo aver convinto Sheldon ad andare all'appuntamento i due si sono visti e sono nati gli Shamy. Questo è accaduto nella terza stagione di The Big Bang Theory (leggi qui la teoria più folle concepita sul finale della serie) quando è comparsa per la prima volta Mayim Bialik. Forse voi non ci avete mai fatto caso ma nella sitcom i protagonisti avevano già citato quest'attrice prima che lei fosse apparsa nei panni di Amy.
Nella prima stagione di The Big Bang Theory gli autori sono stati così geniali da aver anticipato l'ingresso di Mayim Bialik nel cast!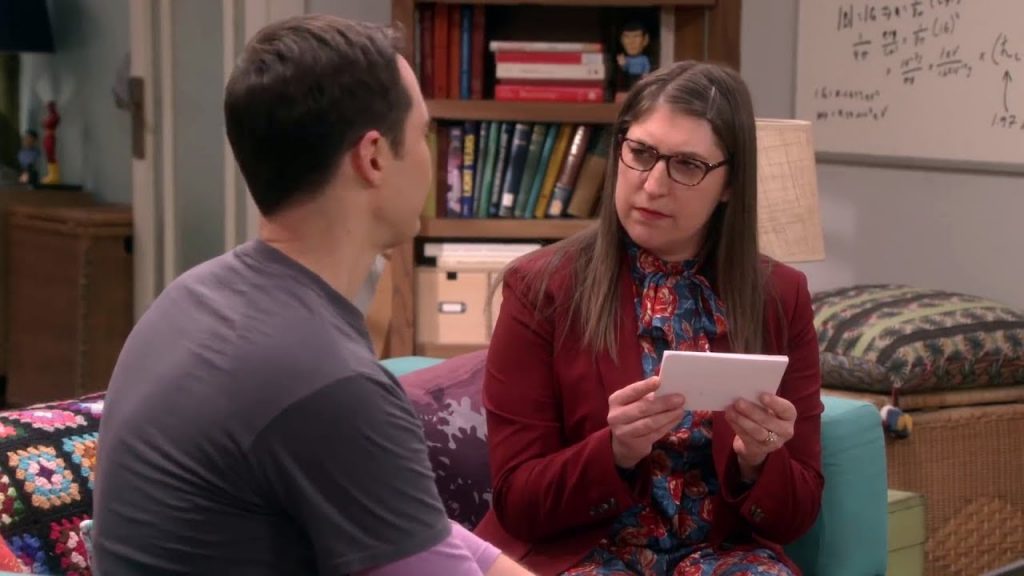 Nel tredicesimo episodio intitolato The Bat Jar Conjecture Raj, Leonard e Howard cercano qualcuno che sostituisca Sheldon nel torneo di fisica. I ragazzi hanno deciso infatti di cacciare il protagonista poiché erano stanchi di sopportare la sua superbia e arroganza. A un certo punto Raj propone di chiamare l'attrice di Blossom che ha un dottorato in neuroscienze, ma Leonard boccia la sua idea. Blossom è una divertente sitcom degli anni 90 che racconta la vita di una dolce ragazzina italo-americana. La divertente serie che si è conclusa nel 1995 ha reso celebre Mayim Bialik, l'attrice che oggi amiamo per aver vestito i panni di Amy. Tra l'altro quello che dice Raj è vero: la donna è una neuroscienziata e ha ultimato il dottorato di ricerca all'Università di Los Angeles.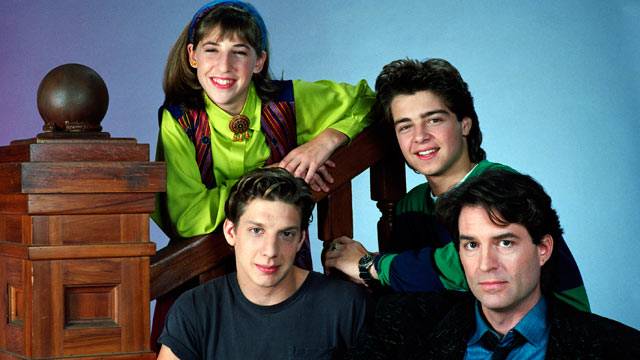 Ma non è tutto: in The Big Bang Theory esiste un altro easter egg legato alla serie Blossom: nel quindicesimo episodio della sesta stagione Sheldon ed Amy scrivono su una lavagna diverse coppie dei loro film e serie preferite per scegliere da cosa travestirsi ad Halloween. Tra le tante proposte ci sono anche Blossom e Joey, i due inseparabili fratelli della sitcom. Probabilmente questo dettaglio è stato inserito per omaggiare la serie che ha reso celebre Mayim Bialik, e forse nella prima stagione gli autori già sapevano che l'avrebbero fatta entrare nel cast dopo qualche stagione.