Sono passate diverse stagioni da quando Amy è entrata a far parte della vita di Sheldon e quindi anche della nostra. Sembra ieri che Howard e Raj cercarono su un sito di appuntamenti la ragazza per il Dottor Cooper e trovarono Amy Farrah Fowler! Il loro primo incontro è stato uno dei momenti più memorabili di The Big Bang Theory: in quale altro appuntamento la coppia si offre dell'acqua tiepida e stabilisce dal primo momento che non ci sarebbe stato alcun contatto fisico? Amy all'inizio era la versione femminile di Sheldon ed era uguale a lui in tutto e per tutto. Stramba, fredda e buffissima era la perfetta anima gemella del dottor Cooper. Col tempo però Amy è cambiata e complice la sua amicizia con Penny e il suo amore per Sheldon si è trasformata in un personaggio più "umano". Non ha mai smesso però di essere simpatica, inopportuna, strana e talvolta imbarazzante…ma soprattutto adorabile!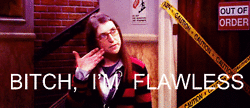 Amy è infatti uno dei personaggi più amati di The Big Bang Theory. Perché? Per queste 10 ragioni, per esempio!
1 Look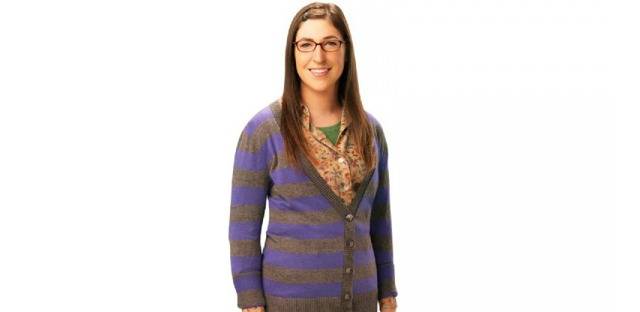 Amy Farrah Fowler non è certo una fashionista! Il suo abbigliamento è composto solitamente da un maglioncino o cardigan a righe, una gonna lunga e un paio di scarpe ortopediche. Anche nelle occasioni più importanti il suo abbigliamento risulta sempre fuori moda. Fa bene Penny a definire il suo stile over 60!
2 Irresistibilmente strana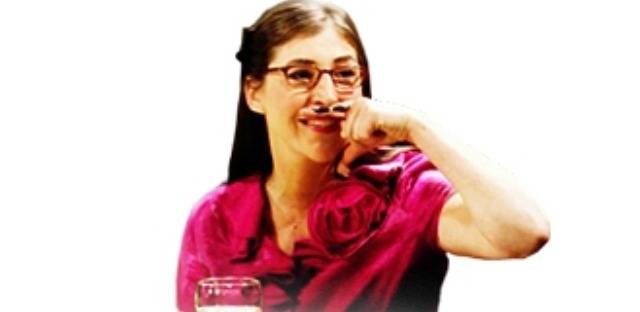 Nonostante, come abbiamo già accennato, col passare delle stagioni Amy sia diventata un personaggio più umano, anche se non meno originale, la ragazza ha conservato diverse stranezze. Tende ad essere spesso inopportuna, ha gusti decisamente assurdi e talvolta racconta alle sue amiche aneddoti storici davvero imbarazzanti (come l'indimenticabile racconto sulla regina Caterina la Grande che non riusciremo a vedere più con gli stessi occhi). Sono queste sue stranezze però a renderla così simpatica ed adorabile!
 3 Mimica facciale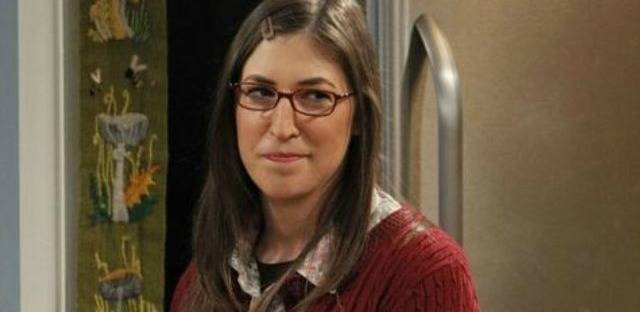 Amy è la versione femminile di Sheldon e quindi è normale che abbia anche lei la tipica espressione fredda e sempre seria. In alcune scene però ci ha regalato delle espressioni davvero buffe! Avete presente la faccia che fa dopo la sua prima volta o tutte le volte che immagina di scambiarsi effusioni con Sheldon? Ecco intendo proprio quelle!
4 Hobby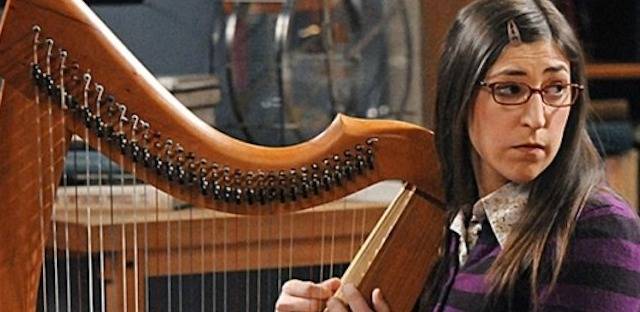 Amy è una ragazza unica da qualunque punto di vista ed anche i suoi hobby sono piuttosto inusuali. Quando si sente triste, infatti, adora suonare la sua arpa o scrivere un altro capitolo della sua storia ambientata nel mondo della Casa nella Prateria in cui i protagonisti sono lei e Sheldon. Del resto è l'unica ragazza che preferirebbe andare ad intrecciare cestini piuttosto che fare shopping!
5 La sua passione per Neil Diamond
Si è parlato della sua adorazione per Neil Diamond, il grande cantante di musica pop e country, in un solo episodio ma è bastato per farci amare questa sua passione. Non avremmo immaginato che Amy, caratterizzata da gusti inusuali, potesse adorare un tipo di musica più moderno e scatenarsi a ballare e cantare con un cd di Neil Diamond! Se poi aggiungete che a condividere con lei l'amore per questo cantante è Howard Wolowitz allora abbiamo una scena divertentissima in cui i due amici ballano in modo buffo e cantano a squarciagola le canzoni del loro beniamino.