Una delle serie tv comedy più famose del mondo televisivo è arrivata a conclusione: dopo 12 stagioni di risate e momenti commoventi Sheldon, Leonard, Penny e gli altri protagonisti ci salutano con gli episodi finali di The Big Bang Theory 12.
Lo fanno con un finale, andato in onda sulla CBS il 16 maggio 2019, davvero molto seguito in termini di ascolti.
18 milioni sono gli spettatori che si sono sintonizzati per vedere gli ultimi due episodi di The Big Bang Theory 12, quelli che chiudono definitivamente la serie tv.
I due episodi, andati in onda uno dopo l'altro, hanno ottenuto un punteggio di rating di 3.1 nella fascia demografica 18-49 anni. Questo punteggio è il più alto della serie dal gennaio 2018 e il più alto della dodicesima stagione. Inoltre il numero totale di spettatori è il più alto dal settembre del 2015. Il finale ha ottenuto anche un 22% di share, un risultato impressionate per gli odierni standard televisivi americani.
Lo spin-off Young Sheldon segue la serie madre, piazzandosi secondo in termini di ascolti: ha avuto un punteggio di rating di 2.2 e 13.7 milioni di spettatori per il finale della seconda stagione. Ha superato il finale della quindicesima stagione di Grey's Anatomy (in onda sulla ABC), che è stato visto solo da 6 milioni di spettatori.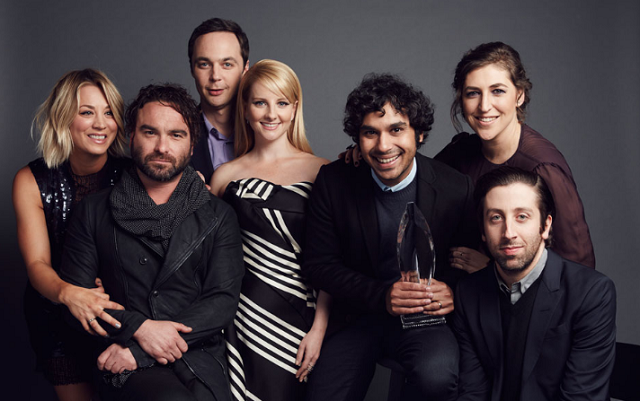 In queste dodici stagioni The Big Bang Theory è riuscito a farci ridere ed emozionare.
La serie tv è sicuramente entrata nella lista delle più famose e seguite comedy (anzi, sitcom diventate comedy) del panorama televisivo, insieme a F.r.i.e.n.d.s. e How I Met Your Mother.
Protagonisti sono stati Sheldon Cooper (Jim Parsons), Leonard Hofstadter (Johnny Galecki) e Penny (Kaley Cuoco), affiancati subito o nel corso delle stagioni da Raj Koothrappali (Kunal Nayyar), Howard Wolowitz (Simon Helberg), Bernadette Rostenkowski (Melissa Rauch) e Amy Farrah Fowler (Mayim Bialik).
In Italia The Big Bang Theory 12 sta andando in onda su Premium Joi.