La conosciamo per aver interpretato Sarah Manning e le altre sestra nella fortunata serie Orphan Black e ora la vedremo in un progetto di HBO, Perry Mason.
Tatiana Maslany si è unita al cast di Perry Mason, miniserie che racconta i casi dell'astuto avvocato Perry Mason.
La serie è ambientata a Los Angeles nel 1932, dove Mason è un investigatore privato di bassa lega che sopravvive di ingaggio in ingaggio. Lui è tormentato dalle sue esperienze di guerra in Francia e soffre anche per gli effetti del suo matrimonio fallito.
La trama ufficiale ci dice che seguiremo "le origini del più leggendario avvocato difensore della fiction americana. Quando si imbatte nel caso di un bambino rapito, Mason inizierà una ricerca senza sosta della verità, che rivela una città spezzata e, forse, anche un cammino di redenzione per se stesso".
In Perry Mason Tatiana Maslany interpreterà Sorella Alice, la leader della Assemblea Radiosa di Dio, una donna che fa tre sermoni al giorno a un'affamata congrega e al pubblico radiofonico nazionale. Viene descritta come un'intrattenitrice, una politica, un'ambasciatrice di Dio per la Città degli Angeli. Quando parla, sorella Alice ha grande potere e intende usarlo per i suoi scopi.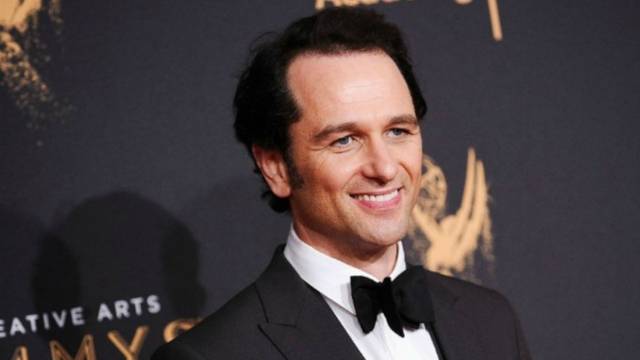 A interpretare il protagonista Perry Mason sarà invece Matthew Rhys, conosciuto al pubblico televisivo per la serie tv The Americans.
Nato dalla penna dall'autore americano Erle Stanley Gardner, Perry Mason è già arrivato sul piccolo schermo con la serie tv in onda dal 1957 al 1966 e con protagonista Raymond Burr. Poi l'avvocato è tornato con una serie di film tv dal 1985 al 1993.
Questo nuovo progetto HBO è prodotto da Robert Downey Jr. e Susan Downey con la loro casa di produzione Team Downey. La sceneggiatura è affidata a Rolin Jones (The Exorcist) e Ron Fitzgerald (Westworld). Alla regia troviamo invece Tim Van Patten, che ha diretto anche episodi di Black Mirror e The Wire.