THE UMBRELLA ACADEMY: SARÀ PUBBLICATO UN PREQUEL DEDICATO A KLAUS
Il successo della serie The Umbrella Academy ha portato alla riscoperta della graphic novel da cui è tratto e, questa settimana, è stata annunciata l'uscita di una serie prequel basata interamente su Klaus:
Circa dieci anni prima degli eventi dell'Apocalypse Suite, il diciottenne Séance (Klaus) viene espulso dall'accademia. Con la sua indennità interrotta da Hargreeves, si reca in un posto dove i suoi talenti sprezzanti saranno apprezzati – Hollywood. Dopo un picco magico sulla scorta di un vampiro-signore della droga, Klaus ha bisogno di aiuto ma non ci saranno i suoi fratelli lì per salvarlo.
La prima uscita è prevista per il 17 giugno (potete trovare qui maggiori informazioni).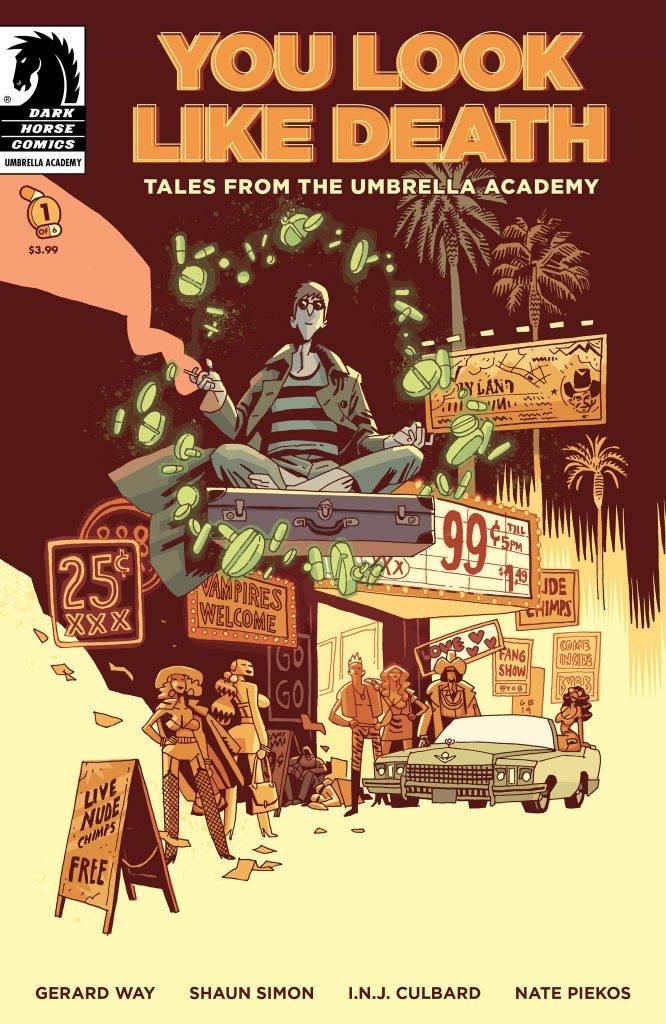 THE LETTER FOR THE KING: NETFLIX RILASCIA IL TRAILER DEFINITIVO DELLA NUOVA SERIE FANTASY
Netflix ha rilasciato questa settimana il full trailer di The Letter for the King la nuova serie fantasy di ambientazione medievale.
Ispirata al romanzo dell'autore olandese Tonke Dragt, la serie racconta la storia di Tiuri, un giovane scudiero incaricato di portare al re una lettera che avrà conseguenze su tutto il regno.
Amir Wilson (Will Parry in Queste Oscure Materie) interpreterà il protagonista, affiancato da Ruby Serkis che interpreta Lavinia, giovane determinata e carismatica con la passione per l'avventura.
La prima stagione è composta da sei episodi da un'ora e verrà rilasciata il 20 marzo (potete trovare qui maggiori informazioni).