Grandi novità in casa Star Wars: dopo l'Investor Day del 10 dicembre, la piattaforma Disney ha annunciato importanti novità per quello che è decisamente uno dei suoi prodotti di punta.
La prima novità è il lancio del brand Star, che in Europa e vari paesi arriverà il 23 febbraio 2021 integrato direttamente su Disney+ (qui la lista di tutti gli ultimi contenuti), con un aumento di prezzo di circa 2 euro (8,99 euro al mese). Su Star saranno presenti contenuti delle piattaforme ABC, FX, Freeform, Searchlight e 20th Century Studios. Sarà dunque un servizio più pensato per gli adulti, con film come Alien, Deadpool, Logan e la serie di film Die Hard.
Disney+ ha confermato che la terza stagione di The Mandalorian uscirà direttamente sulla piattaforma streaming a Natale 2021. Il colosso sarà infatti impegnato a sfornare grandi prodotti targati Star Wars.
Ma è dal fronte seriale che arrivano le notizie più importanti: sono in lavorazione ben tre nuove serie dell'universo Star Wars: una su Ahsoka, una su Lando Carlissian e una che si chiamerà Rangers of the New Republic.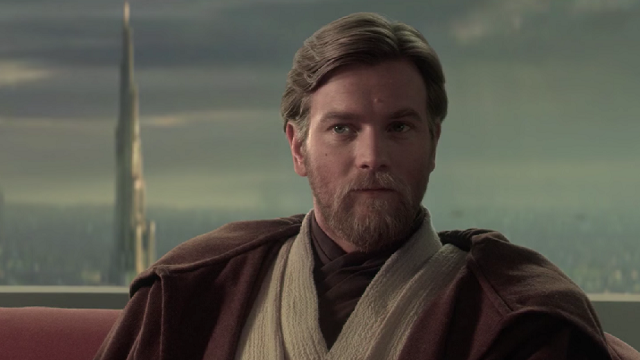 Ahsoka, su Disney+, vedrà nuovamente la presenza di Rosario Dawson, che abbiamo visto e apprezzato in The Mandalorian. Rangers of the New Republic sarà presumibilmente ambientata nella stessa linea temporale di The Mandalorian e vedrà la partecipazione di Gina Carano. Il creatore di Dear White People, Justin Simien,sta lavorando invece a una serie originale su Lando Carlissian, sempre per Disney+.
Ma è il ritorno di Hayden Christensen che promette di fare il botto: pare che l'attore sia stato confermato nel ruolo di Darth Vader nella serie, sempre prodotta da Disney+, incentrata sul personaggio di Obi-Wan. La serie sarà ambientata 10 anni dopo il film Star Wars: Episodio III – La vendetta dei Sith.
Showrunner e regista di Obi-Wan Kenobi sarà Deborah Chow, già dietro la telecamera per due episodi di The Mandalorian. Le riprese partiranno a marzo e naturalmente Ewan McGregor tornerà a vestire i panni di Obi: l'attore conferma di aver già effettuato le prove dei costumi di scena già sul set di The Mandalorian e di non stare nella pelle all'idea di tornare in azione.
Figurarsi noi!