Se Charlie Hunnam è un attore ormai conosciuto sul grande e piccolo schermo, lo deve innanzitutto a Sons of Anarchy. La serie gli ha dato il primo ruolo importante da protagonista, iscrivendo Jax Teller nell'immaginario collettivo come gangster duro e spietato ma capace anche di una grande umanità e con addosso il peso della corona.
Nel corso di un'intervista l'attore è tornato con i ricordi al periodo in cui era protagonista di Sons of Anarchy, esprimendo gratitudine per la serie che l'ha fatto conoscere e ha lanciato la sua carriera.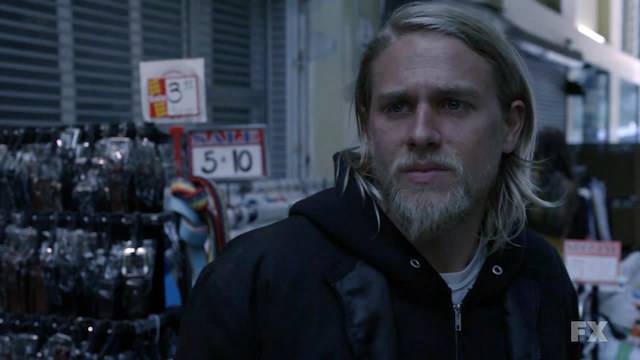 Ecco quello che ha dichiarato Charlie Hunnam nel corso dell'intervista a FX:
Sinceramente, quella serie mi ha dato una carriera, e mi ha dato la possibilità di essere più fiducioso che sarei riuscito a far funzionare la recitazione come una vera carriera. Non avrei mai, mai riavuto quel taglio. Non avrei mai rimesso i suoi anelli. Nemmeno per Halloween. È stata un'esperienza molto profonda. Ho vissuto con quel personaggio dentro di me per anni, in un modo molto reale.

In un modo che si è manifestato in modi che non avrei mai potuto nemmeno immaginare. Penso di essere entrato in Sons of Anarchy come un attore piuttosto incompleto in termini di capacità. Non ero una di queste persone che sono nate con un talento innato ed enorme. Dovevo coltivare davvero tante abilità. Mi sento come se fossero stati i miei giorni al college.
Jax Teller manca davvero a tutti i fan dei SAMCRO: vedere un attore così riconoscente al personaggio e alla serie che gli ha dato la possibilità di affermarsi è quasi commovente. Di recente Charlie Hunnam ha dichiarato anche che vestirebbe volentieri i panni di James Bond in futuro.
Ce lo vedreste come agente 007? Fatecelo sapere nei commenti!