L'attrice divenuta famosa grazie alla serie televisiva cult degli anni' 90 Buffy: The Vampire Slayer sta tornando sui nostri teleschermi con un nuovo intrigante show. Sarah Michelle Gellar farà parte del cast come protagonista nella serie limitata dal titolo Sometimes I Lie, figurando anche produttrice esecutiva. Lo show si baserà sul romanzo, divenuto bestseller e pubblicato nel 2017 dall'autrice ed ex giornalista per la BBC Alice Feeney.
La storia segue le vicende di una donna, Amber Reynolds, la quale si sveglia in un ospedale paralizzata. Malgrado sia impossibilitata a parlare, muoversi o aprire semplicemente gli occhi, la protagonista può ancora sentire tutto ciò che le succede intorno, all'insaputa delle persone che la circondano. 
La serie televisiva vedrà anche un altro nome particolarmente conosciuto, quello di Ellen DeGeneres: la sua società A Very Good Production produrrà infatti lo show insieme a Warner Bros TV. Il premio Oscar Robin Swicord (The Curious Case of Benjamin Button) si occuperà della sceneggiatura.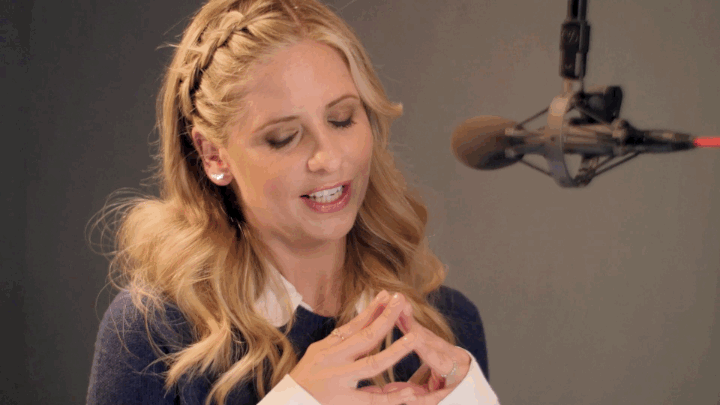 Dalla conclusione nel 2003 di Buffy: The Vampire Slayer, Sarah Michelle Gellar non ha più avuto ruoli importanti all'interno del piccolo schermo. L'attrice sarebbe dovuta tornare nel 2016 con il suo vecchio personaggio Kathryn Merteuil nell'episodio pilota nella serie ispirata al film Cruel Intentions, il quale alla fine ha incontrato un destino completamente diverso.
La Gellar ha sempre supportato l'idea dei numerosi fan di fare un reboot della serie che l'ha resa famosa, suggerendo però che il suo ruolo sarebbe semplicemente di appoggio.
Ad ogni modo, sarà sicuramente interessante vedere se Sarah Michelle Gellar riuscirà a togliersi di dosso lo stigma che affligge molti attori delle serie televisive. Il nuovo ruolo in Sometimes I Lie la farà uscire dall'ombra del personaggio che interpretò anni e anni fa?
Che cosa ne pensate?
Siete stati fan della Gellar e, soprattutto, di Buffy: The Vampire Slayer? Siete entusiasti del suo ritorno sul piccolo schermo?
Fatecelo sapere nei commenti!