Fan dell'universo vampiresco, incassate questo dispiacere: Sarah Michelle Gellar, indimenticabile Cacciatrice di demoni e vampiri nella serie Buffy l'Ammazzavampiri, avrebbe dovuto avere un ruolo in The Vampire Diaries ma ha declinato l'invito.
Kevin Williamson – creatore dello show sui vampiri tormentati dai loro amori impossibili a Mystic Falls – aveva proposto un ruolo all'attrice, confessando che sarebbe stato un sogno per lui avere nel cast della serie una figura iconica come quella della Gellar.
Sul motivo del rifiuto, Kevin Williamson ha fatto sapere che Sarah Michelle Gellar era molto lusingata ma che ha semplicemente rifiutato la parte.
Forse perché desiderosa di cimentarsi in prodotti differenti da quello che l'ha resa celebre e amata in tutto il mondo, o forse per non rischiare di rimanere incastrata nel mondo dei cliché seriali che vogliono vedere un famoso attore riproporre lo stesso ruolo anche in altre storie.
Il ruolo che le venne offerto era quello di Rose, vampira centenaria in fuga dagli Originali, che incontra Damon Salvatore e con lui instaura un'amicizia che mostrerà un lato più umano dell'imprevedibile vampiro.
Il personaggio venne poi interpretato dalla bellissima Lauren Cohan, divenuta famosa grazie al ruolo di Maggie Greene in The Walking Dead.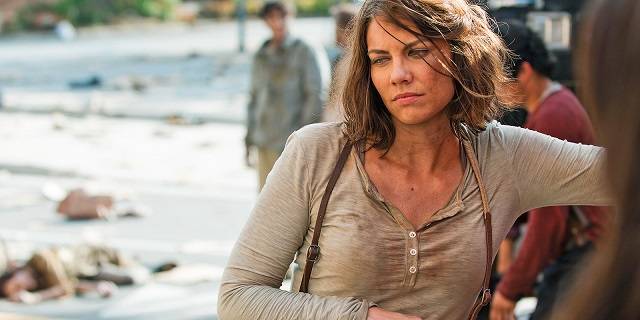 Dopo il successo internazionale di Buffy l'Ammazzavampiri, Sarah Michelle Gellar ha preso parte ad alcune produzioni televisive come Ringer, storia di due gemelle dal passato oscuro, e The Good Ones, comedy che ha come protagonista il compianto Robin Williams.
Senza dimenticare i film a cui la Gellar ha preso parte fuori dal piccolo schermo, come la trasposizione cinematografica di Scooby Doo e il cult Cruel Intentions accanto a Ryan Phillips e Reese Whiterspoon.
Attualmente, l'attrice si è presa una pausa dal mondo della televisione concentrandosi sul marito Freddy Prince Jr. e sui figli, rimanendo tuttavia molto attiva sui social. Attraverso il suo account Instagram, ad esempio, racconta la sua vita e le sue amicizie, tra le cui più importanti spunta quella con un'altra celebre conoscenza del panorama seriale, ossia Shannen Doherty.
Brenda e Buffy, insomma, oltre ad essere due immortali personaggi della nostra adolescenza sono anche due grandi amiche.