Buone notizie e succulenti novità per la prossima stagione di Prison Break. Il creatore della serie, infatti, parla del  ritorno di William Fichtner nella sesta stagione!
Andato in onda per la prima volta nel lontano 2005, Prison Break è diventato subito uno dei più interessanti show della FOX e, nonostante dovesse durare solo una stagione, fu rinnovata per altre 3 annate più o meno fortunate. Dopo ben 13 anni, di cui 8 anni di pausa, l'anno scorso è tornata con la quinta stagione, promettendone una sesta che vedrà il ritorno di volti familiari ai fan della serie. Attualmente la stagione 6 di Prison Break non ha ancora una data ufficiale per la premiere
Su Twitter, l'ideatore, Paul Scheuring, ha confermato di aver finito di scrivere il pilot della sesta stagione. Quando uno spettatore ha chiesto informazioni sulle possibilità di ritorno di Mahone, Scheuring ha twittato la seguente risposta: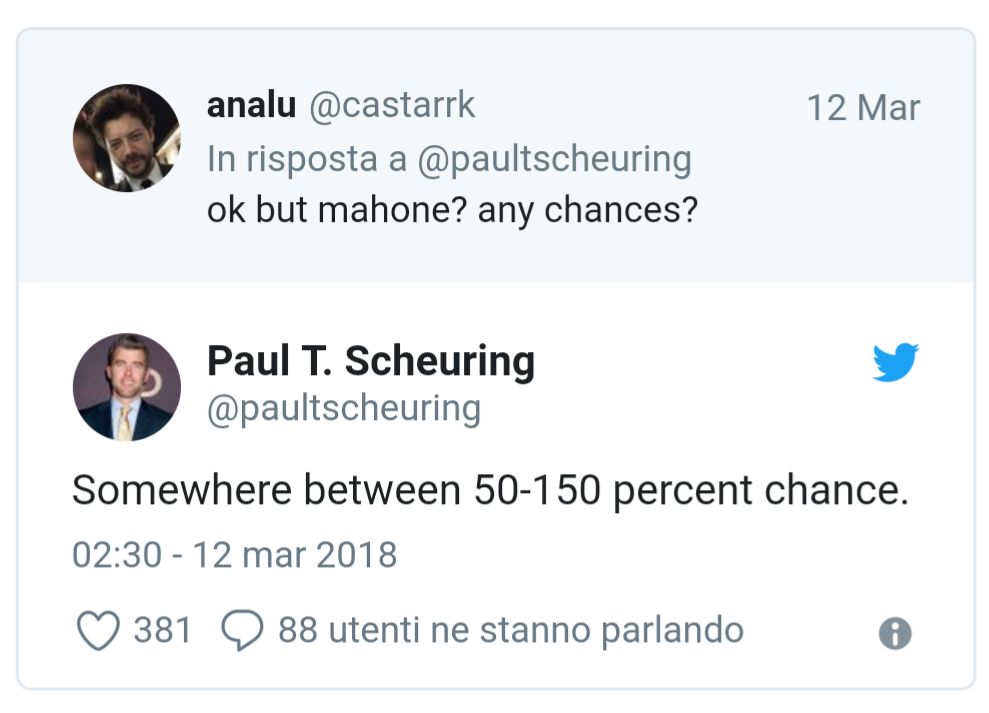 Anche se non è stato confermato che il sessantunenne, William Fichtner, abbia firmato per la prossima serie di episodi, appare comunque che le possibilità di vederlo tornare siano decisamente alte. Anzi, siamo quasi nel campo della certezza e chissà che Scheuring non abbia voluto annunciarlo cripticamente (considerando che la media tra il 50% e il 150% fa giusto giusto il 100%).
La quinta stagione di Prison Break ha visto la resurrezione shock di Scofield dopo la sua apparente dipartita nel film TV del 2009 The Final Break. Mentre le star originali come Robert Knepper e Amaury Nolasco hanno firmato per la serie revival, la mancanza dello stoico Mahone di Fichtner sembrava essere un'assenza troppo pesante per lo show. Scheuring all'epoca aveva rivelato che semplicemente non aveva senso riportare tutti indietro – lasciando Mahone come un grosso punto interrogativo – ma sembra aver cambiato idea.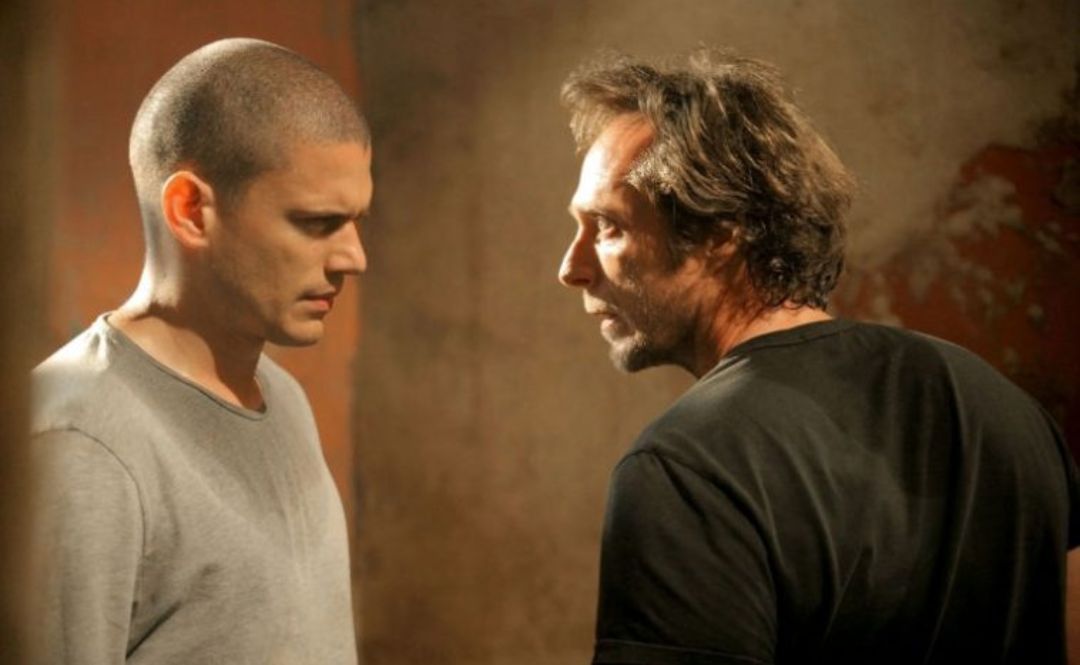 Conosciuto per aver recitato in film come The Dark Knight ed Elysium, le apparizioni televisive di Fichtner includono Invasion ed Empire. Mentre Mahone alla fine si addolcisce per unirsi a Scofield e Burrows, c'è sempre stata la sensazione che ci fosse di più nella sua storia dopo la conclusione della serie.
Ma dopo una quinta stagione nello Yemen, la storia di Mahone potrebbe coincidere con il ritorno dello show su suolo americano? Come sempre, staremo a vedere!