Questo è decisamente l'anno delle reunion: gli attori di Friends ad esempio non fanno altro che pubblicare sui propri profili social foto insieme al resto del cast della famosa sitcom (e pare che presto potrebbero anche tornare a girare insieme un nuovo episodio per la HBO). Ma non ci aspettavamo che anche il cast di un'altra amata comedy ci avrebbe riservato una sorpresa di questo tipo! Invece Aubrey Plaza, conosciuta per aver recitato in Parks and Recreation e in Legion, giovedì ha pubblicato sul suo profilo Instagram una foto in cui accanto a lei c'erano Amy Poehler, Rashida Jones e Kathryn Hahn.
Tutto il cast femminile di Parks and Recreation (eccetto Retta) si è riunito per festeggiare insieme la speciale ricorrenza del Galentine's Day!
Tutte le donne della comedy si sono riviste per festeggiare insieme il giorno prima di San Valentino e hanno voluto immortalare l'evento con una foto che ha ricevuto in poche ore migliaia di mi piace e reaction. I fan sono ovviamente impazziti quando hanno visto di nuovo insieme Leslie, Anne, April e Jennifer Barkley!
Già nel marzo dell'anno scorso l'intero cast di Parks and Recreation (leggi qui l'assurda teoria che lega questa serie a Friends) aveva partecipato al PaleyFest per ricordare i loro personaggi e celebrare la serie che li aveva resi celebri. In questa occasione avevano deciso di rivelare al pubblico presente tanti retroscena e curiosità sullo show conclusosi nel 2017. E giovedì anche Amy Poehler, l'interprete della solare Leslie Knope, ha deciso di ricordare a tutti i suoi follower il Galentine's Day con una foto del suo personaggio.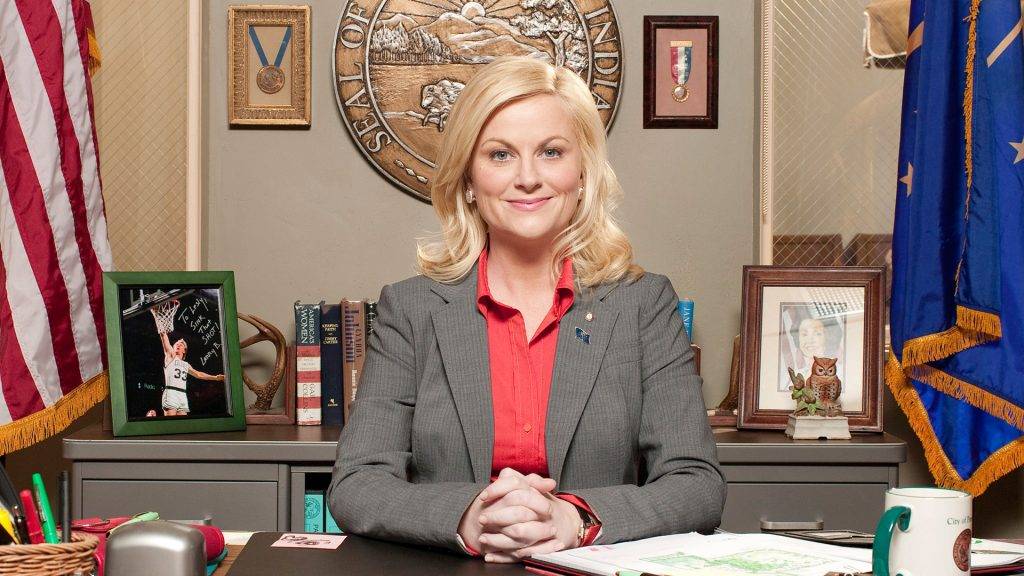 Il Galentine's Day è stato citato per la prima volta nel 2010 proprio dalla protagonista di Parks and Recreation, ma è ben presto diventata una festa a tutti gli effetti. In questo giorno le donne escono insieme alle loro amiche per celebrare l'amicizia e per rafforzare il loro rapporto. La ricorrenza è stata celebrata molte volte nel corso delle sette stagioni dello show: ogni volta Leslie riuniva tutte le sue più care amiche e preparava per loro delle borse omaggio piene di doni. E ogni anno Marlene, la madre della Knope, racconta "la più grande storia d'amore mai narrata".
E il pensiero che le attrici di Parks and Recreation abbiano scelto proprio questo giorno per un'inaspettata reunion ci fa impazzire!
Che giorno è il Galentine's Day? Oh, è solo il miglior giorno dell'anno! Ogni 13 febbraio, Leslie Knope e le sue amiche lasciano i loro mariti e i loro fidanzati a casa e si ritrovano per festeggiare in grande. Donne che festeggiano le donne. È come il Lilith Fair, ma con meno angoscia e più frittate!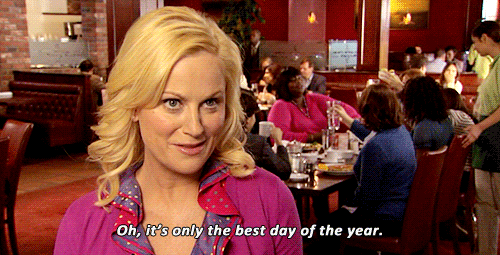 Dato che, nonostante siano passati molti anni dalla fine dello show, gli attori di Parks and Recreation continuano a essere legati da una forte amicizia speriamo di vederli presto riuniti.
Guardando la foto mi ha assalito una grande nostalgia e mi è venuta una gran voglia di fare un bel rewatch della comedy! E chissà che un giorno la NBC non decida di regalarci un revival…