Brutte notizie per gli amanti di Mindhunter, serie Netflix che ci trasporta nella mente dei serial killer più spietati d'America: un portavoce del colosso Netflix, produttore della serie, ha rivelato a Tv Line che la terza stagione è stata messa ufficialmente in pausa.
Non solo, pare che gli attori del cast siano stati dispensati dagli obblighi contrattuali: insomma, il loro contratto per la terza stagione di Mindhunter è stato ufficialmente sciolto.
Pare che la responsabilità di questo ennesimo stop alla terza stagione di una serie che già aveva penato per regalarci l'attesissima seconda stagione sia da imputare a Netflix stesso. Secondo il portavoce, il regista David Fincher si starebbe concentrando sul suo primo film, prodotto proprio alla compagnia di Reed Hastings.
David è concentrato sulla regia del suo primo film Netflix, Mank e sulla produzione della seconda stagione di Love, Death and Robots. Potrebbe tornare su Mindhunter in futuro, ma intanto non ritenevamo fosse giusto privare gli attori della possibilità di cercare nuovi lavori.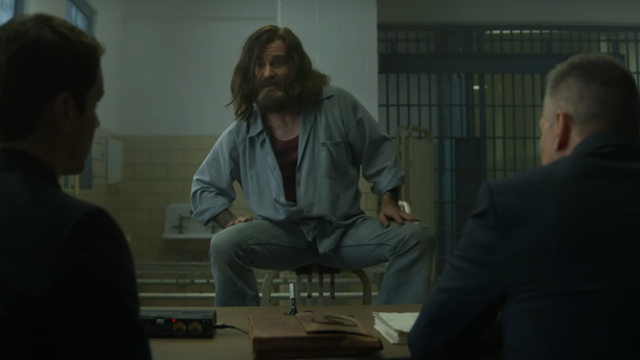 Il film a cui si fa riferimento nel comunicato, Mank, sarà una biografia dello sceneggiatore di Quarto Potere Herman J. Mankiewicz, e vedrà nel ruolo principale Gary Oldman. Nel cast anche Tom Burke come Orson Welles, Amanda Seyfried come Marion Davies, Lily Collins nel ruolo della segretaria di Mankiewicz, Tuppence Middelton (vista in Sense8) come sua moglie Sara, e Tom Pelphrey come suo fratello Joseph.
Insomma, per la terza stagione di Mindhunter ci sarà da aspettare ancora molto: ma forse il regista pluripremiato Bong Joon-ho, autore di Parasite, può venire incontro alla serie. Ha infatti recentemente dichiarato di essere un grande fan e che dirigerebbe volentieri un episodio.
Ho familiarità con il libro originale perché quando lavoravo su Memories of Murder ho studiato molto sui serial killer americani, ovviamente, il libro è scritto dal primo dei profiler.