L'uscita di Mayans MC, attesissimo spin-off di Sons of Anarchy (Serie Tv conclusasi nel 2014), è sempre più vicina. Gli episodi narrati saranno in epoca post-Jax-Teller e avranno come protagonista EZ Reyes, un prospect del charter "Santo Padre" (affiliato al Mayans MC) operante al confine tra California e Messico. EZ vive costantemente tra il desiderio di vendicarsi contro il cartello locale e quello di guadagnarsi il rispetto delle donne che ama.
Buone notizie per chi non vede l'ora di questa nuova avventura: l'attesa per Mayans MC potrebbe non essere così lunga!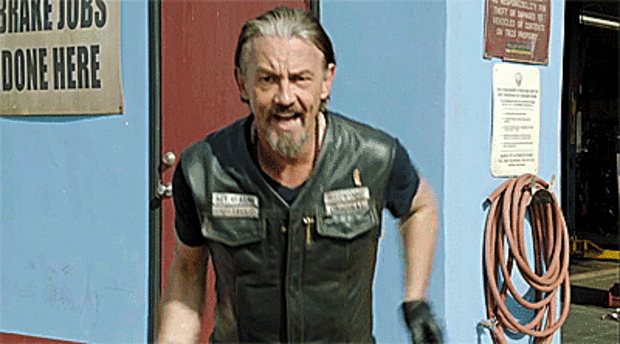 FX, che produce la Serie Tv, ha annunciato che per Mayans MC è stata ordinata una stagione di 10 episodi. La loro trasmissione è prevista per fine estate/inizio autunno di quest'anno, secondo quanto riportato da John Landgarf, CEO dei Network FX. Questo significa che il pilot dello spin-off di Sons of Anarchy (che Kurt Sutter ha chiamato pilot 2.0, clicca qui per scoprire il perchè) è stato apprezzato. Non che avessimo dubbi a riguardo…
Nick Grad, presidente della sezione di Programmazione Originale di FX, ha recentemente dichiarato:
Kurt Sutter è un grande narratore e Mayans MC possiede tutta l'energia e l'intensità che contraddistinguono il suo stile. Grazie a Kurt, al co-creatore Elgin James e al suo incredibile cast, Mayans MC rappresenta l'eredità di Sons of Anarchy, portando la Serie in una nuova entusiasmante direzione che non vediamo l'ora di mostrare al mondo.
Le premesse per Mayans MC sono molto buone e le aspettative sono altissime. Non è inoltre esclusa la possibilità di eventuali cameo dei SAMCRO sopravvissuti alle 7 stagioni di Sons of Anarchy. Una presenza importante potrebbe essere quella di Abel, figlio di Jax, nonostante il padre abbia voluto impedirgli di avvicinarsi alla vita del club.
Con Sons of Anarchy Kurt Sutter ha saputo creare una Serie in grado di trasmettere sensazioni ed emozioni che ai più sembrano ineguagliabili. Lo spin-off ci regalerà altre sorprese, esplorando il mondo di un club che abbiamo già conosciuto, i Mayans. Rimaniamo quindi in trepidante attesa, curiosi di conoscere il periodo post-Jax-Teller e desiderosi di nuove avventure in sella di una Harley.