Maisie Williams, ex star di Game of Thrones, continua la sua ascesa dell'Olimpo delle serie tv con la miniserie Two Weeks to Live. Nella serie interpreta Kim, una ragazza cresciuta dalla madre in maniera alquanto bizzarra: addestrata alla sopravvivenza in situazioni estreme, la sua educazione particolare le tornerà utile quando dovrà scappare dalla polizia e da una banda di malintenzionati insieme a degli amici incontrati per caso.
Ma Maisie Williams non è solo serie tv e azione: ultimamente si è molto politicizzata, scrivendo tweet in cui critica il sadismo di chi si sofferma a guardare i video delle violenze in America contro i neri. Si è anche avvicinata alla causa ambientalista ed è una fervente sostenitrice dei diritti delle donne: una vera figlia della sua epoca, insomma.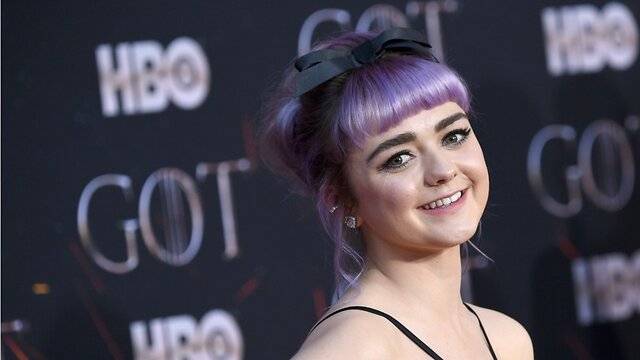 Dopo aver confessato di innamorarsi delle persone, non dei generi, Maisie ha definito il suo personaggio nella serie Two Weeks to Live:
Né femminista né maschilista: semplicemente non sa cosa siano queste cose. Kim non ha vissuto nella società per 16 anni e per lui questi concetti semplicemente non esistono. Non ha il concetto di cosa sia femminile e cosa sia maschile.
L'attrice inglese ha dichiarato inoltre che nel campo dell'intrattenimento e nel settore che conosce meglio, la televisione, c'è ancora molta strada da fare per le donne per ottenere la parità.
Ci troviamo in un momento interessante. Di sicuro ora è più facile vedere personaggi interessanti femminili, il che è una grande cosa per me come attrice. Ma penso che sia una cosa più che altro simbolica. È ancora raro vedere donne dietro la telecamera, nella crew, donne registe o produttrici. Quando un film è girato da un uomo, alle donne attrici si chiede di tirare fuori gli aspetti che possono rendere piacevole il personaggio. Le donne, così come i neri, possono avere parità di diritti anche al cinema: ma qualcuno, ai piani alti, ha deciso che non deve essere così.