La vita degli attori di Game of Thrones, a seguito dell'enorme successo della serie televisiva, è cambiata totalmente. Soprattutto per coloro che agli inizi dello show dell'HBO erano poco più che bambini e si sono ritrovati adulti in un batter d'occhio.
L'attrice Maisie Williams fa parte di quest'ultimo gruppo: a 12 anni è stata scelta dai produttori per interpretare il personaggio di Arya Stark, e da lì si sono aperte le porte del successo per la giovane attrice britannica. Adesso, all'età di 21 anni, e con l'ultima stagione di Game of Thrones quasi alle porte, la Williams si è ritrovata a calcare lo stage del teatro Hampstead, a Londra. Ma la vita dell'attrice non è stata tutta rosa e fiori durante la sua adolescenza.
Dopo aver preso parte alle prime due stagioni della serie televisiva, Maisie Williams è tornata a frequentare la propria scuola, con non poche difficoltà. Successivamente, l'attrice, ha deciso di completare i suoi studi in casa, seguita da insegnanti privati.
Lasciare la scuola e poi tornare indietro e avere questa terribile esperienza, mi ha resa davvero amareggiata dalla vita e dalle persone. La gente ti delude e ti fa del male. Ho attraversato una fase molto buia nel pensare quanto tutto fosse terribile.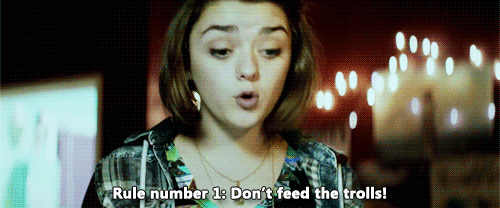 Questa estate la Williams, insieme all'aiuto di una sua cara amica, ha lanciato un'applicazione con l'intento di creare degli agganci per entrare nel mondo dello spettacolo:
Penso che ognuno è artefice del proprio successo. Le persone possono sedersi e dire che mi è stata data una incredibile opportunità, motivo per cui sono dove sono, ma ho anche rinunciato a essere un'adolescente normale. Ho rinunciato a una parte enorme della mia vita. Sono ancora pietrificata dai miei coetanei, perché non ho passato molto tempo con loro.
Insomma, non tutto è oro ciò che luccica.