Il 2017 è stato un anno pieno di promesse di matrimonio nel mondo delle Serie Tv. Molte di queste hanno destato l'attenzione di tantissimi fan, come quella di Kit Harinton a Rose Leslie o quella di Joe Jonas a Sophie Turner. Speriamo che le nozze non seguano le tradizioni di Game of Thrones! Questo mese è stata la volta della vicina di casa più simpatica e sexy delle Serie Tv: Kaley Cuoco, che tutti conosciamo come Penny di The Big Bang Theory.
Sarà difficile vederla a fianco di un uomo che non sia Leonard. Ormai ha fatto il giro del mondo il video che immortala la reazione di Kaley alla proposta del futuro marito Karl Cook che, dopo due anni di relazione, ha finalmente trovato il coraggio di chiedere la sua mano.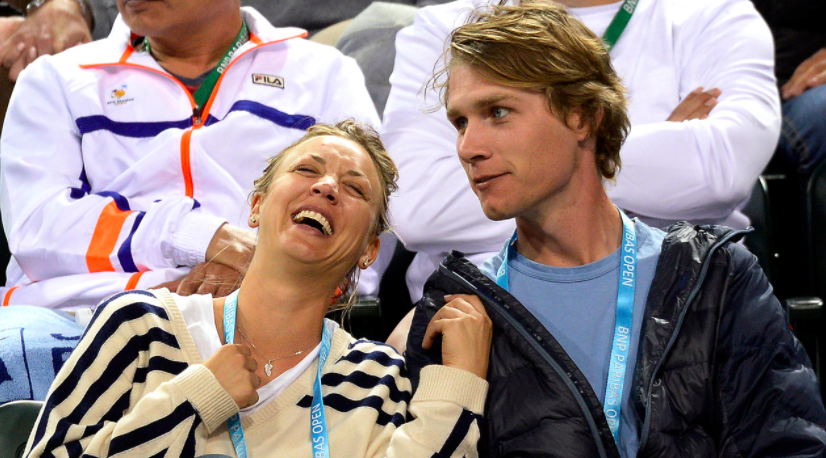 Un fenomeno virale che ha sorpreso ed emozionato tanti fan sparsi per il mondo. Karl ha organizzato una serata da sogno in occasione del 32esimo compleanno dell'attrice, una serata degna delle più sdolcinate commedie romantiche, o dei finali di stagione di The O.C. o Gossip Girl, e alla fine, come da tradizione, si è inginocchiato e ha fatto alla fidanzata la domanda cruciale: come avrebbe potuto dire di no? Inoltre mi sembra naturale che Kaley CUOCO sarebbe andata a finire con Karl COOK. (Buffo gioco di parole pensando al fatto che ancora non sappiamo nemmeno il cognome di Penny)
Di sicuro la risposta non è stata negativa ma… Kaley non ha detto nemmeno di sì. Era talmente tanto emozionata che, come si può vedere nel video, ha iniziato a piangere e a gridare dimenticandosi la cosa più importante: rispondere! A differenza di Penny, che ha portato avanti il tira e molla con Leonard per stagioni e stagioni di The Big Bang Theory (vediamo cosa ne pensa Kaley del suo personaggio) prima di prendere piena coscienza dei suoi sentimenti, Kaley sembra davvero sicurissima di quello che prova verso il fidanzato Karl e la sua reazione lo dimostra inequivocabilmente.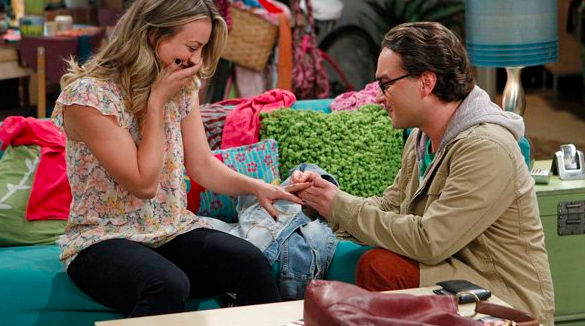 Questo è uno di quei momenti di intimità la cui condivisione non risulta né fuori luogo né tanto meno falsa. La reazione di Kaley è così vera e pura che può solo commuovere. Una piccola favola in pochi secondo di video che ha fatto romanticamente sorridere non solo il fandom di The Big Bang Theory ma tutti coloro che l'hanno visto.
https://youtu.be/37qsvN6hUP8