La saga di Jurassic Park ha conquistato il pubblico degli anni '90 e dei decenni a seguire. Nel 2015 il franchise ha ripreso vita con il film Jurassic World e poi con Jurassic World – Il regno distrutto, uscito nel 2018. E ora si espande con il contributo di Netflix.
Su Netflix arriverà Jurassic World: Camp Cretaceous, interamente dedicata al parco e ai dinosauri. Ancora non si conoscono tutti i dettagli, ma sappiamo già due cose: sarà una serie animata e si presume che arriverà sulla piattaforma di streaming online nel 2020.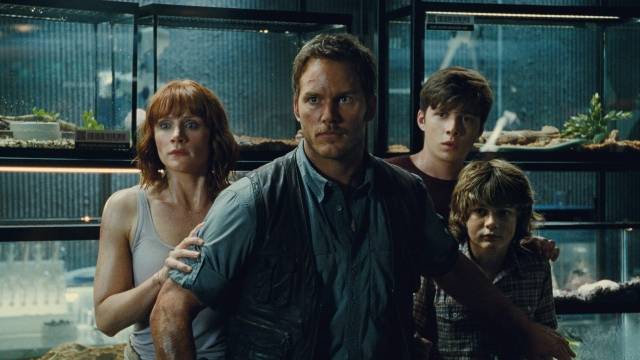 Conosciamo anche già qualche dettaglio della trama. Gli eventi di questa serie si svolgeranno contemporaneamente alle vicende del film Jurassic World, che ha visto protagonisti Chris Pratt e Bryce Dallas Howard.
In questa serie animata protagonisti saranno sei adolescenti, scelti per vivere un'avventura unica e irripetibile in un nuovo campo avventura situato proprio sull'Isla Nublar, sede del parco. Quando i dinosauri si ribelleranno e libereranno creando confusione e terrore, i ragazzi saranno bloccati sull'isola e abbandonati. Impossibilitati a raggiungere il mondo esterno, se desiderano sopravvivere dovranno imparare a passare da estranei a una famiglia unita.
Sceneggiatori incaricati di dirigere Jurassic World: Camp Cretaceous sono Scott Kreamer (El Tigre – The Advertus of Manny Rivera) e Lane Lueras (Kung Fu Panda – Mitiche avventure).
Per questo progetto Netflix collaborerà con la DreamWorks Animation e con la Amblin Entertainment, la casa di produzione di Steven Spielberg (che è stato anche regista e produttore nei vari film del franchise).
La serie è solo l'ultimo progetto parte di un accordo di cinque anni tra la DreamWorks e Netflix. Finora sono state realizzate 18 serie originali, tra cui la trilogia I racconti di Arcadia di Guillermo del Toro (che comprende Trollhunters).
Siete curiosi di vedere questa nuova serie animata sul più famoso parco di dinosauri?