Alla domanda "perché guardare Trollhunters?" ci sono varie risposte possibili. Ma prima bisogna che sappiate di cosa stiamo parlando.
Trollhunters è una serie di animazione fatta per Netflix, scritta, creata e diretta da Guillermo Del Toro. Prodotta da DreamWorks Animation e Double Dare You, racconta le storie dell'omonimo libro Trollhunters scritto sempre da Del Toro con l'aiuto di Daniel Kraus.
Trollhunters parte forte sin da subito, con un epico combattimento tra due mostri, uno nero con gli occhi rossi ed uno chiaro con un'armatura argentea.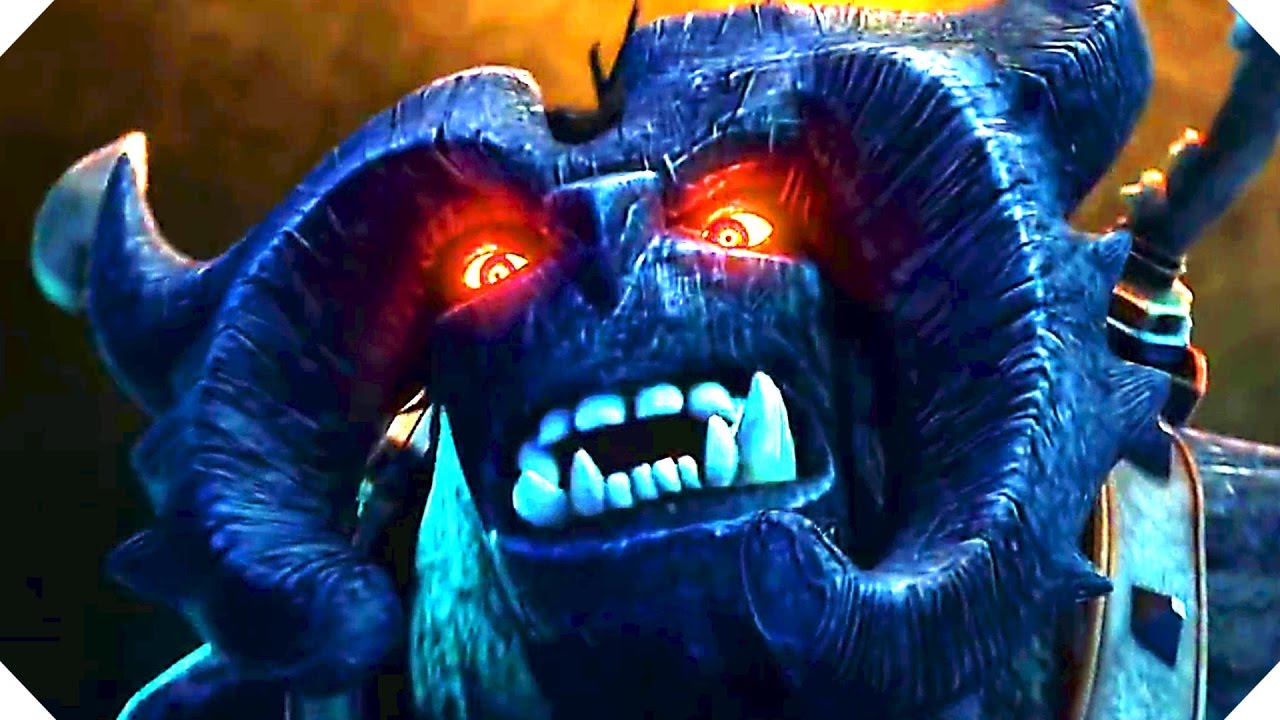 Il mostro nero, Bular, riesce a vincere la battaglia ma l'altro, Kanjigar, si lascia pietrificare dalla luce dell'alba, dove sa che il Gumm gumm (Troll oscuro, divenuto così dopo essersi dedicato al male e alla violenza), non può raggiungerlo e ottenere il suo misterioso amuleto. Questo rimane integro a seguito della caduta e si posa su ciò che rimane del corpo della creatura sconfitta. A quanto pare i Troll non possono entrare in contatto con i raggi solari, pena la trasformazione in pietra inanimata (la specificazione "inanimata" è necessaria, in quanto queste creature sono costantemente fatte di roccia.. volevo dire minerali, scusate).  
Nel frattempo, James "Jim" Lake, un quindicenne apparentemente ordinario, si prepara per andare a scuola. Anche stavolta lui ed il suo migliore amico sono in ritardo, ed è meglio non far arrabbiare gli insegnanti. Capite chiaramente dove vogliono andare a parare. I ragazzi attraversano il fiume in secca per raggiungere l'istituto scolastico più in fretta possibile e finiscono nel luogo dello scontro. Jim, incuriosito da una voce misteriosa che lo chiama, raccoglie l'amuleto e fugge verso scuola.
Questo semplice gesto gli cambierà la vita, in meglio o peggio non so dirlo, ma certamente gliela renderà molto più avventurosa poiché, a causa di questo ritrovamento, lui diventa automaticamente il TrollHunter, il protettore del segreto mondo dei troll, situato sotto terra, e dell'umanità.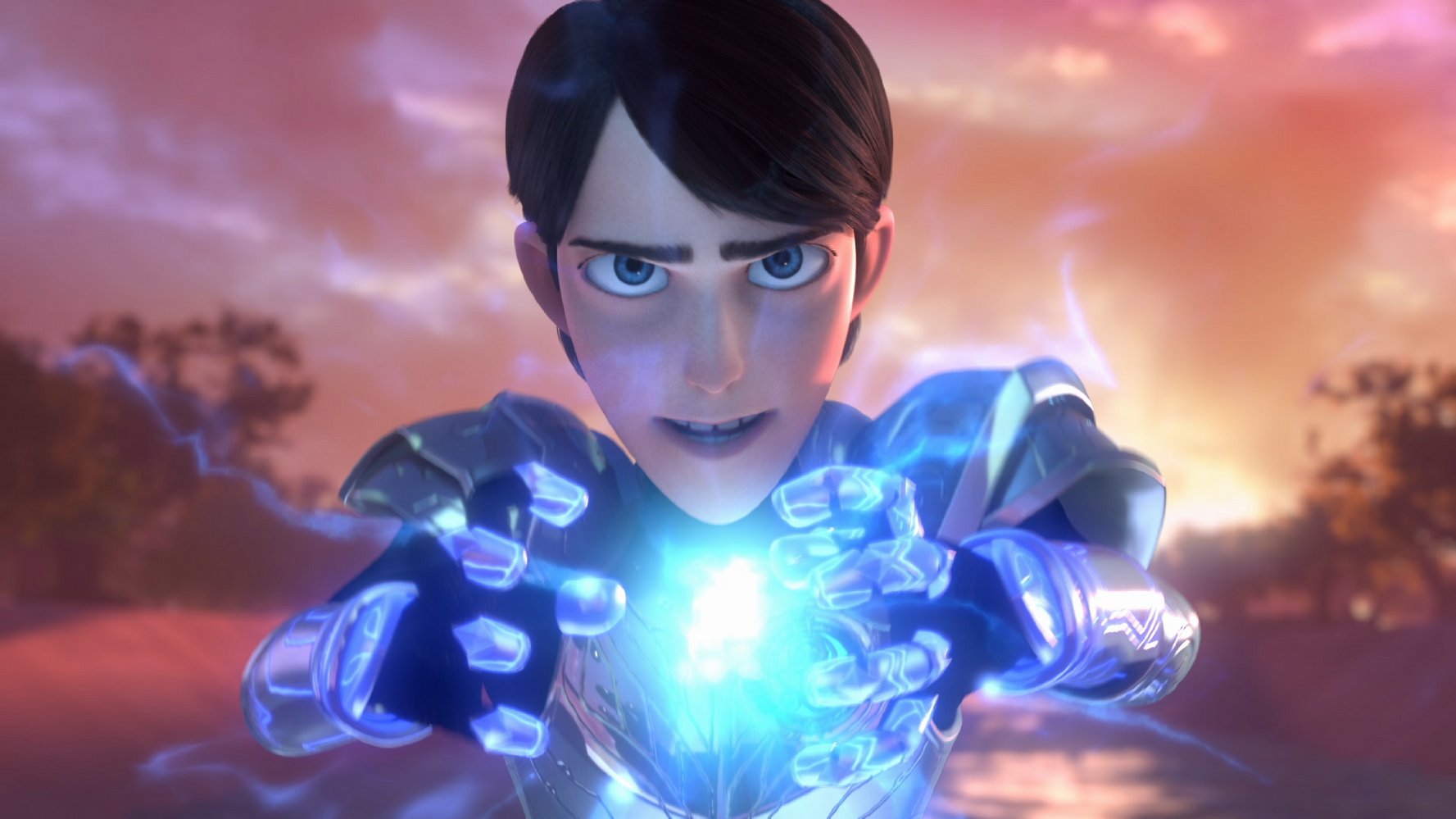 Jim è un bravissimo ragazzo, anche troppo. Abbandonato dal padre da giovanissimo, ha passato la vita a prendersi cura della madre: una dottoressa che fa turni di lavoro estremi. Questo contribuirà a non farlo scoprire, ma presto e spesso la sua vita da studente e quella da Trollhunter rischieranno di collidere, creandogli seri problemi. Un indizio di questo rischio ci viene dato presto, quando scopriamo che il suo professor Stricker è un mutaforma, anzi il principale mutaforma scagnozzo del mostro nero, che, a quanto pare, ha piani complessi in serbo.
Tutte le avventure di Jim verranno affiancate da dei simpatici personaggi: Tobias, il suo migliore amico, un paffutello, coraggioso, esilarante ragazzino, Blinky, un troll che lo addestrerà come i suoi predecessori tramite la via del combattimento ma anche della conoscenza.. e ha sei occhi e quattro braccia.. e AAARRRGGHH! un altro troll di poche parole e dal passato misterioso. La numerosa combriccola è il motivo del plurale nel titolo.
Oltre ai problemi, e ai doveri che sono piombati addosso a Jim a causa dell'amuleto, anche la scuola porta le sue complicazioni, volute o meno, tra cui il bullo Steve e la bella Claire, ragazza di cui il protagonista è innamorato. Più avanti poi, la faccenda si complicherà ulteriormente con l'arrivo di NotEnrique, una creatura opportunista. Come se essere cacciati da Bular non fosse abbastanza.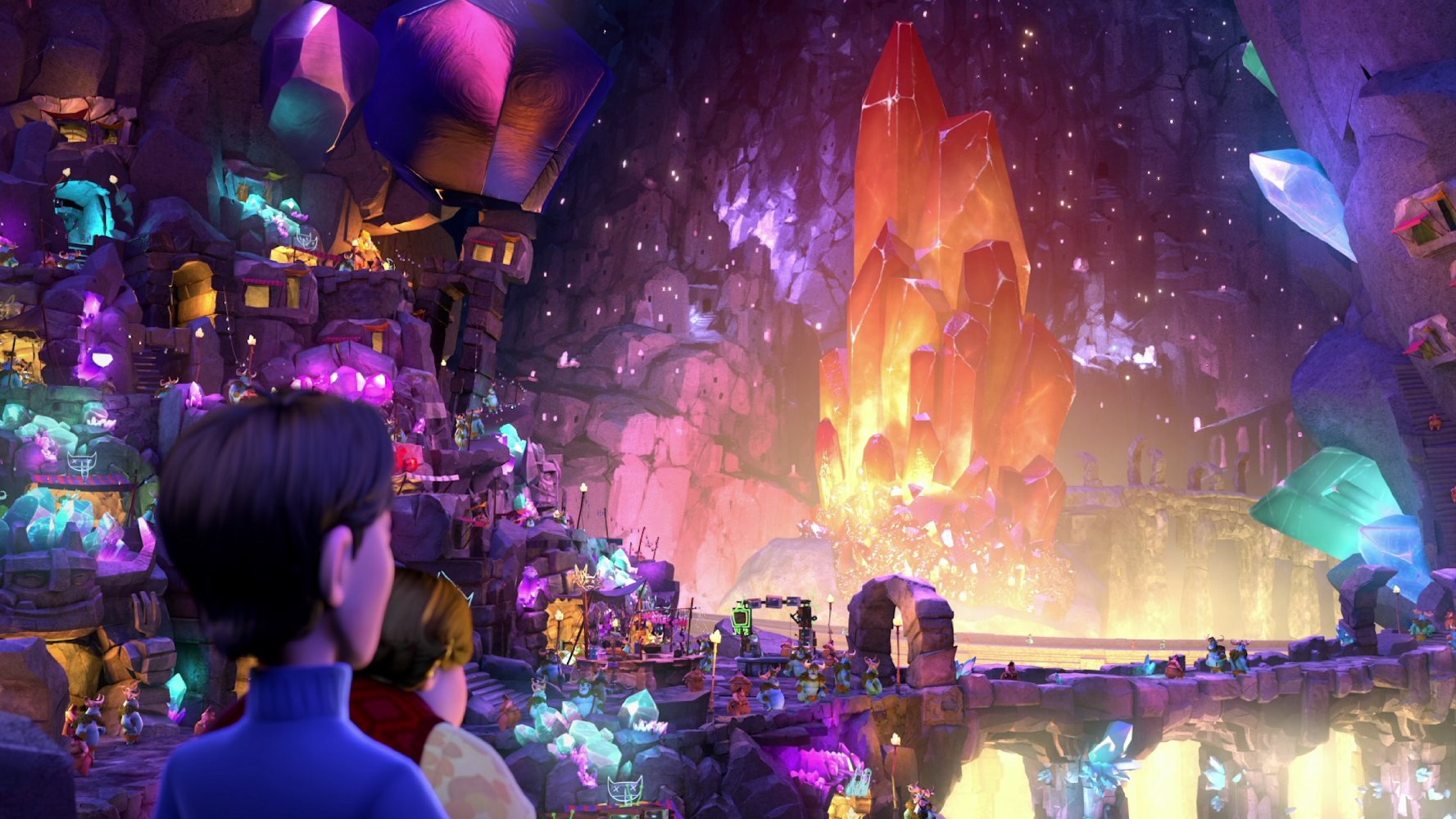 Se la vorrete vedere in lingua originale inoltre, ci sono altre ottime sorprese per noi addicted: i doppiatori, tutti personaggi di un certo calibro. Bular ha la voce di Ron Perlman (lo ricorderete come Clay di Sons of Anarchy ma anche in molti altri ruoli), la suadente voce di Blinky è data da Kelsey Grammer, il bulletto Steve ha come doppiatore Steven Yeun (proprio Glenn di The Walking Dead) e Jim è stato l'ultimo ruolo di Anton Yelchin, prevalentemente noto per la sua interpretazione di Pavel Chekov in Star Trek. Alla fine del primo episodio c'è una dedica ad Anton, morto poco dopo la registrazione dei dialoghi.
Trollhunters ha ricevuto molte valutazioni positive, e non stento a crederci essendo una visione così leggera ma allo stesso tempo intrigante. L'ideale per una serata tranquilla, in cui non si ha voglia di impegnarsi con qualcosa di troppo lungo o complesso. Personalmente già spero in un eventuale seguito!