L'atmosfera estiva italiana attrae chiunque in questo periodo dell'anno. E Jason Momoa rientra tra i turisti del bel paese. L'ex attore di Game of Thrones è stato infatti paparazzato in Italia con la moglie Lisa Bonet.
Jason Momoa ha partecipato recentemente al matrimonio della figliastra Zoë Kravitz con l'attore Karl Glusman, in Francia. All'evento erano presenti parecchie star internazionali. Tra gli invitati erano presenti Lenny Kravitz, Chris Pine, Witherspoon, Cara Delevingne, Marisa Tomei e Denzel Washington.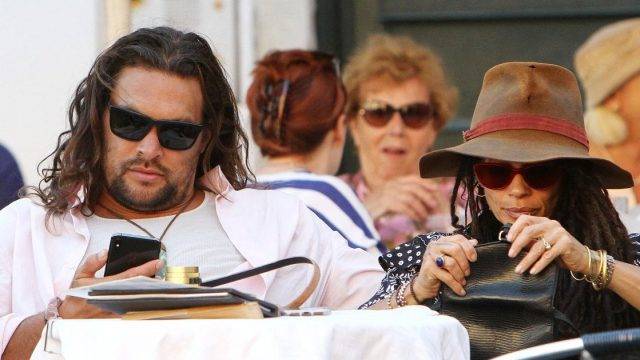 Essendo già in Europa, sembrerebbe che i due attori abbiano deciso di fermarsi per un po' in Italia. Dopo il grande evento, Momoa ha infatti deciso di dar inizio alle proprie vacanze, e di farlo precisamente a Venezia.
A un mese di distanza dal suo compleanno in cui soffierà le quaranta candeline, l'ex interprete di Khal Drogo si è preso una pausa. Momoa si è lasciato fotografare in pieno relax in compagnia della moglie. L'attore è stato catturato in una semplice tenuta estiva: petto nudo e pantaloncini. Jason Momoa si è unito all'attrice Lisa Bonet nel 2017, dopo una relazione di ben 12 anni e insieme hanno avuto due figli.
Tra una pausa in un ristorante veneziano e un tuffo in piscina, la coppia si gode finalmente un po' di pace sotto il sole italiano. Successivamente Momoa e la Bonet sono stati catturati durante una gita in barca. Scoprendo i canali veneziani, i due sembrano godersi le vacanze tanto agognate.
Ricordiamo infatti che l'attore è stato parecchio impegnato negli ultimi anni.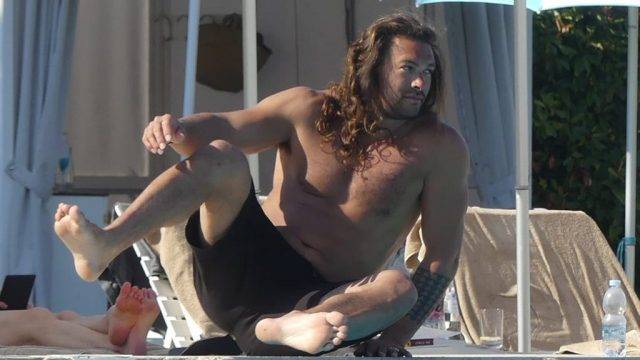 L'attore ha indossato i panni dell'eroe DC Aquaman per l'omonima pellicola e per il film d'animazione The Lego Movie 2: The Second Part. Farà inoltre parte del cast di Dune, film in uscita nel 2020 accanto a Timothée Chalamet, nei panni di Duncan Idaho, maestro di spada della casa di Casa Atreides.
Tra una gita tra i canali di Venezia e del sano riposo dal lavoro, sembrerebbe che Jason Momoa stia vivendo delle vacanze da sogno. E grazie a questi scatti, adesso possiamo sognare anche noi.