# #
A distanza di pochissimo tempo dalla messa in onda del finale di stagione, Pete Nowalk si sbottona un pochino sulla possibile quinta stagione di How To Get Away With Murder.
Come in How To Get Away With Murder, Nowalk mette un po' di suspance nelle sue parole e rimane molto sul vago anche se le domande alle quali si cerca risposta sono davvero troppe.
# #
Da questo momento in poi si possono trovare spoiler sulla quarta stagione quindi se non siete in pari vi consiglio di fermarvi qui!
Le basi per problemi e relativi disastri in una eventuale quinta stagione ci sono tutte, soprattutto dopo il crossover con Scandal che ha alzato un bel polverone sulla relazione tra Michaela Pratt e Asher Millstone. Dopo il tradimento di Michaela con Marcus Walker (di Scandal) la relazione tra i due fidanzati sta naufragando e viene spontaneo domandarsi se Cornelius Smith Jr (l'interprete di Marcus) non diventi un regular in How To Get Away With Murder vista la fine di Scandal. A tal proposito Nowalk dichiara:
"Non ci spererei molto. Cornelius è un attore molto richiesto, quindi dipenderà da lui. Ma penso che la storia non sia finita ancora."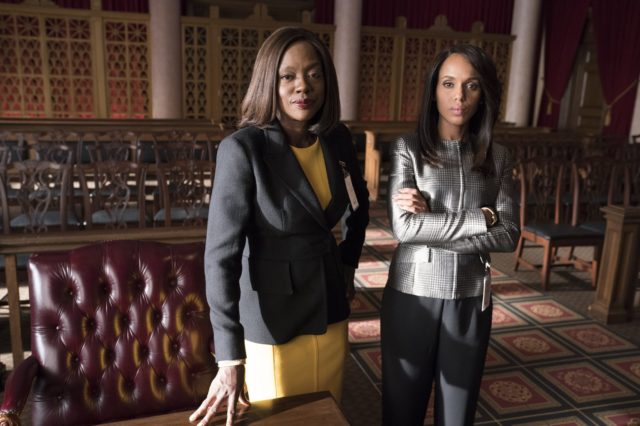 # #
Altre domande prendono forma per quanto riguarda il destino di Bonnie Winterbottom che è stata vittima di un incidente stradale, ma Nowalk non è per niente chiaro sul suo conto e dichiara:
"Sarebbe sensato pensare che Bonnie sia morta."
Ma sappiamo perfettamente che quando si parla di Annalise Keating, How To Get Away With Murder e in generale dell'universo di Shonda Rhymes quello che è sensato non significa nulla!
Nowalk conferma di essersi messo al lavoro sulle linee guida per la quinta stagione di How To Get Away With Murder nonostante la ABC ancora non abbia confermato ufficialmente il rinnovo. Nowalk ha già definito una quinta stagione "tortuosa e più divertente" dichiarando che:
"Avrà un tono diverso, ed è qualcosa che abbiamo già impostato."
Non abbiamo ancora parlato della protagonista assoluta, la regina Annalise Keating: come potrebbe andare avanti la sua storia in una prossima stagione? Nowalk vuole sottolineare due aspetti importanti sul suo conto: la sobrietà e il suo matrimonio con Sam Keating.
Per quanto riguarda la sobrietà, siamo sempre sul filo di un rasoio con Annalise, potrebbe ricaderci da un momento all'altro, Pete Nowalk la pensa così:
"Non ho preso ancora alcuna decisione specifica in merito.[…] Ma quello che voglio per Annalise è che lei stia davvero bene in questo momento. Penso che la terapia con Isaac in realtà l'abbia davvero aiutata."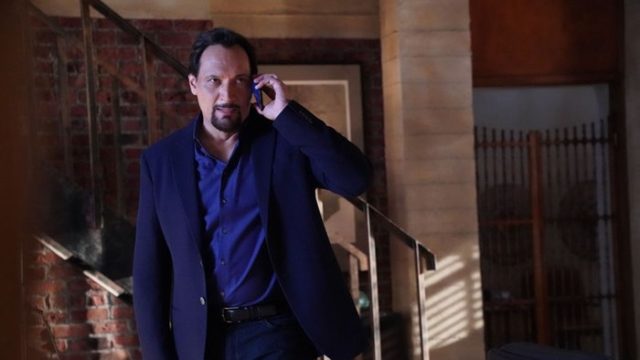 Passando invece all'argomento Sam Keating, Nowalk si sbottona sul suo interprete e dichiara che, volendo continuare a lavorare con lui, proverà ad inserire dei flashback che ci portano indietro, ancor prima della prima stagione di How To Get Away With Murder.
Ecco le parole di Nowalk:
"Amo Tom Verica come attore, e voglio che ritorni sul set, quindi ho paio di idee per i flashback del prossimo anno. C'è così tanto del loro matrimonio che non abbiamo ancora visto, se non addirittura prima che si incontrassero, quindi è decisamente una miniera d'oro per me."
E a proposito di matrimoni, nella quinta stagione assisteremo all'evento che abbiamo aspettato per tutta la quarta stagione: quello tra Oliver e Connor!
Nonostante ancora non sia stata confermata una stagione successiva Nowalk si dice soddisfatto del lavoro fatto fino ad ora e rifiuta categoricamente l'idea che non ci sia un seguito. L'idea è quella di chiudere con delle risposte e non con delle domande!
"Non voglio finire con un mistero. Vorrei che ci fossero delle risposte. Credo che dovremmo fare un film o qualcosa del genere. A costo di girarlo col mio iPhone se mi fosse impedito"
E allora, visto quanta carne al fuoco abbiamo aggiunto per la prossima stagione, tutti pronti per il finale di questa sera?