Ci stiamo avvicinando inevitabilmente al finale di stagione di How to Get Away with Murder e questa 4×14 più che mai sta cercando di portare tutti i nodi al pettine. E ci riesce con una puntata che alza la tensione al massimo.
Le puntate crossover tra Scandal e How to Get Away with Murder, infatti, avevano un po' allentato questa tensione, perché si sono concentrate soprattutto sulla class action, storyline importante in questa stagione di How to Get Away with Murder, ma non quella fondamentale.
Questa resta ancora la risoluzione dell'omicidio di Wes, che sembra ancora non avere un vero movente. O mandante.
Perché se eravamo sicuri a fine stagione scorsa che il mandante fosse Jorge Castillo, il padre di Laurel, ora non ne siamo più tanto sicuri. Personalmente, c'è stato un momento in cui ho dubitato persino della morte di Wes, ma questa è un'altra storia.
In questa puntata pare che l'ordine si sia di nuovo ristabilito. Pare essere stato confermato che il mandante sia davvero Jorge.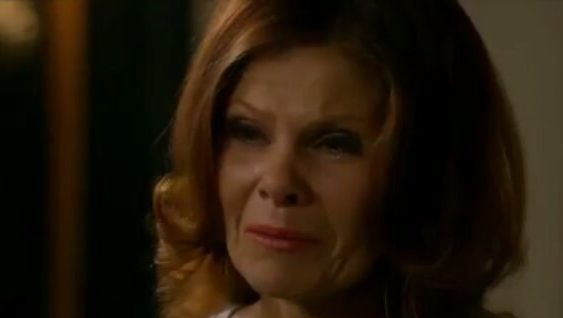 Perché pare? Perché in realtà non è certo. Abbiamo soltanto saputo dalla madre di Laurel che effettivamente non è stata lei la mandante. Lei ha cercato di corrompere Wes, di farlo allontanare dalla vita della figlia, ma quando Wes l'ha chiamata in cerca di aiuto, lei ha avvisato Jorge. Quindi, a rigor di logica il mandante dell'omicidio è Jorge. Giusto?
Giusto, eppure sappiamo perfettamente che la parola d'ordine di Shonda è colpo di scena, quindi questa situazione potrebbe ribaltarsi e potrebbe saltare fuori che il mandante sia qualcun altro. Che Dominic abbia agito di propria iniziativa, ad esempio (cosa improbabile, vero, soprattutto perché dubito sarebbe morto in quel modo altrimenti, però ricordiamo che era anche lui innamorato di Laurel) o che sia Laurel la vera mandante…
No, non sto dicendo una castroneria. Almeno non del tutto. Nel senso che già nella scorsa stagione – ma soprattutto in questa – Laurel ha tenuto tutta una serie di comportamenti "strani" che hanno fatto ipotizzare a una parte del fandom che potesse avere una qualche malattia, come ad esempio soffrire di personalità multipla e/o di bipolarità.
Questa cosa potrebbe aver trovato riscontro sia nel fatto che sua madre è una malata mentale, sia nel fatto che è stato dichiarato che ha smesso di assumere farmaci per via della gravidanza. Ma, chiaramente, resta solo un'ipotesi e comunque improbabile.
Meno improbabile, invece, è l'ipotesi che il mandante dell'omicidio non sia altri che… Denver. Il procuratore distrettuale, infatti, ha parecchi scheletri nell'armadio, come abbiamo potuto vedere, e in questa puntata ha molto probabilmente ucciso Bonnie.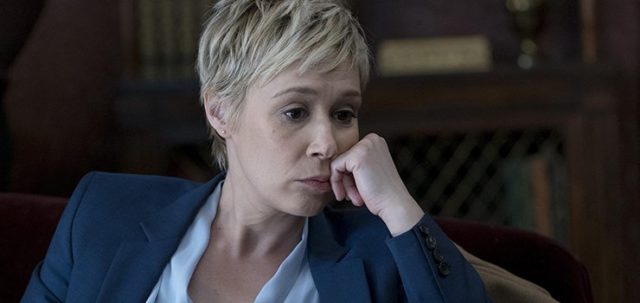 Dico probabilmente perché non abbiamo visto il corpo e, personalmente, non mi fido delle morti off screen. È più forte di me, possono sempre confonderci. E personalmente credo che Bonnie sia un personaggio troppo importante per morire off screen. Non mi meraviglierebbe che la 4×15 di How to Get Away with Murder si aprisse proprio con Bonnie che suona al campanello di Annalise, facendoci così scoprire che non c'era lei in quella macchina, ma qualcun altro.
E, se invece fosse lei e fosse davvero morta, sono sicura che ci faranno vedere per bene la scena della morte proprio nella prossima puntata. In ogni caso, non credo che col personaggio di Bonnie abbiamo finito qui. Ecco cosa voglio dire.
Comunque, questi non sono tutti i fatti salienti e i colpi di scena di questa puntata di How to Get Away with Murder. Ricordiamo, infatti, che la scorsa stagione si era chiusa col risveglio di Simon, ovvero del ragazzo che può gettare i nostri Keating's Four in galera per molti anni.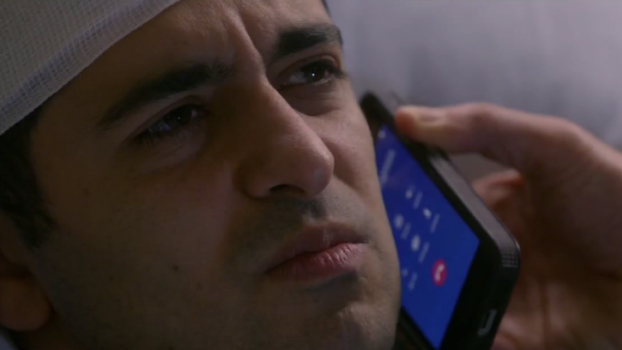 Ma Simon sembra non ricordare niente, a parte aver fatto coming out con Oliver. Ma il sollievo dura poco, perché Simon inizia ben presto a ricordare. Non benissimo e non con certezza, ma sa che Laurel era lì, ad esempio.
Ed è ora che la situazione si fa complicata l'unico modo per chiudergli la bocca senza ucciderlo è che Oliver lo sposi, in modo da fargli ottenere la Green Card e che non possa testimoniare contro di loro. E, in realtà, personalmente non ho ancora ben capito se è effettivamente quello che gli ha promesso Annalise, concedendogli la Green Card e intimandogli per questo di liberarsi di Tegan, il suo avvocato.
Già, Tegan è tornata. Non che pensassimo di aver finito con lei – e francamente non lo credo neanche adesso. Ha perso un round, ma può sempre tornare ancora. A tal proposito, epico è stato il confronto tra lei e Michaela. Pur se funzionale a far ritardare il ritorno della donna nella stanza dove Simon è ricoverato – e dove c'è anche Oliver che sta facendo parlare Simon con Annalise – è più che evidente la sincerità di Michaela nel chiederle spiegazioni.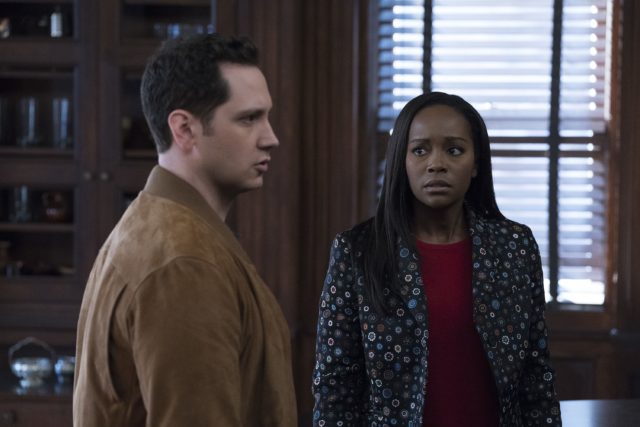 E Michaela ha una parte fondamentale anche in questa puntata. Infatti, è alla prese con i sensi di colpa per aver tradito Asher e non sa bene come fare. Ha capito di amarlo davvero, di voler stare con lui, ma ha paura di dirglielo, di rovinare tutto.
Cosa che, effettivamente, succede: Asher lo scopre, forzando la mano a Connor e Oliver. E ne segue una litigata furiosa, interrotta però da Annalise. Quindi, cosa succederà nella prossima puntata? Si lasceranno come sembra probabile o riusciranno a superare anche questa?
Una chiusura definitiva, invece, sembra aver avuto la storia tra Annalise e Isaac. La nostra professoressa preferita, infatti, va a trovarlo in ospedale e i due hanno un colloquio chiarificatore, in cui lui le dice che non è stata colpa sua e la esorta ad andare avanti perché lei è una vincente, lei può farcela. E questo mi fa credere che non vedremo più Isaac, proprio perché la sua storyline si è così conclusa.
Insomma, tensione altissima e aspettativa alle stelle. Sperando che questo finale di stagione di How to Get Away with Murder non ci lasci con ancora troppe domande!