# #
Netflix continua a investire nella creazione di nuovi progetti originali. Tra questi troviamo 10 After Midnight, in collaborazione con il regista Guillermo del Toro.
# #
Netflix e Guillermo del Toro lavoreranno insieme alla realizzazione di un'antologia horror, intitolata Guillermo del Toro Presents 10 after Midnight.
In ogni episodio Del Toro racconterà delle storie raffinate e al contempo orrifiche. Attualmente il progetto è nelle prime fasi di realizzazione, quindi non sono note né la data di rilascio né maggiori dettagli sulle trame e gli argomenti trattati.
Del Toro è creatore e produttore esecutivo di questo nuovo progetto, nonché sceneggiatore e regista di alcuni episodi (non si sa ancora quanti). Ad affiancarlo saranno alcuni sceneggiatori e registi, considerati "tra i migliori del genere" da Netflix. Fanno parte del progetto anche il produttore J. Miles Dale e Gary Ungar della Exile Entertainment.
Questo nuovo progetto è la seconda collaborazione tra il regista e Netflix: Del Toro è infatti creatore di Trollhunters, serie televisiva animata. La terza e ultima stagione arriverà su Netflix dal 25 maggio 2018.
# #
10 After Midnight è la prima Serie Tv live-action che Del Toro realizza per Netflix e la prima antologia horror per il servizio streaming.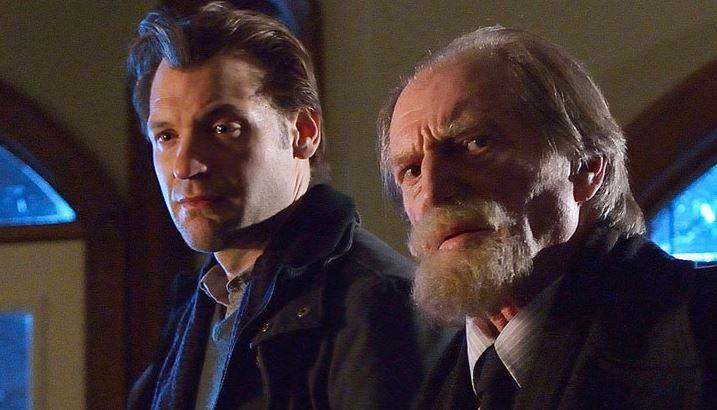 Per Del Toro non è però la prima Serie Tv. Dal 2014 al 2017 sono andate in onda su FX le quattro stagioni di The Strain, un horror che Del Toro ha creato in collaborazione con lo scrittore Chuck Hogan. La Serie Tv è un adattamento televisivo della trilogia letteraria Nocturna, scritta proprio dai due autori. Nel cast sono presenti David Bradley (Game of Thrones, Doctor Who) e Corey Stoll (Law and Order: LA).
Guillermo del Toro è uno dei registi più famosi di Hollywood. Tra i suoi film ricordiamo La spina del diavolo (2001), Il labirinto del fauno (2006), Hellboy (2004) e Crimson Peak (2015). La sua opera più recente, La Forma dell'Acqua (2017), ha vinto quattro Oscar: Miglior Film, Miglior Regista, Miglior Colonna Sonora e Miglior Scenografia.