Per morire in Game of Thrones non basta solo far arrabbiare George R.R. Martin, ma degli scienziati sono riusciti a risalire alla vera causa tramite una ricerca. L'ultima stagione di Game of Thrones sta scatenando il delirio tra i fan. Per esempio, in questo articolo vi avevamo raccontato delle quote degli scommettitori e chi secondo varie statistiche salirà sul Trono di Spade. Non abbiamo una sfera di cristallo, ma sicuramente questi epidemiologi dell'Australian Institute of Health Innovation alla Macquarie University di Sydney, Reidar Lystad e Benjamin Brown ci aiuteranno a capire come una accurata strategia di guerra può salvarti la pelle nel gioco del trono.
Alla base dei due scienziati c'è ovviamente il fatto che sono due fan della serie e quindi hanno potuto analizzare con un occhio più critico tutte le morti in Game of Thrones, che non sono poche perché come ci ricordato ne vengono contate 330. Lo studio continua, ma prima è doveroso informarvi che stiamo parlando di personaggi deceduti nella serie quindi non continuate la lettura se non volete beccarvi qualche spoiler.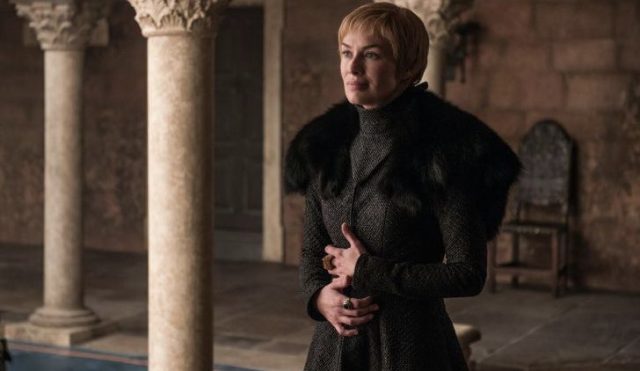 In questa analisi si evince come il tempo di sopravvivenza media di ogni personaggio equivale a ben 28 ore e 48 minuti, poco più di un giorno. Sui 330 personaggi citati prima, 186 sono morti nell'arco delle sette stagioni e più del 50% muore in città, a Westeros, e non nelle epiche battaglie che vediamo stagione dopo stagione. Entrando nel particolare si contano il 75% di morti per lesioni di vario tipo tra cui alla testa e al collo (tutte le teste sulle picche ad Approdo del Re) poi ci sono i morti sul rogo con il 12% (grazie a Stannis) e solo un 5% morti per avvelenamento (Jeoffrey e Olenna).
Ma come abbiamo avuto modo di scoprire anche noi, senza una ricerca, essere donna è sicuramente un fattore a favore per la sopravvivenza in Game of Thrones. Lo studio ha analizzato come Sansa Stark e Cersei siano punti cardine nella serie dimostrando che anche dalle situazioni peggiori si può uscire forti e determinate. Quindi, in conclusione per sopravvivere al gioco dei troni devi essere astuto (come Ditocorto che è riuscito a manipolare tutti i sette regni) e donna, una combo pazzesca per arrivare in cima al Trono di Spade.